Bailey's Calming CBD Dog Yummies - Small Dogs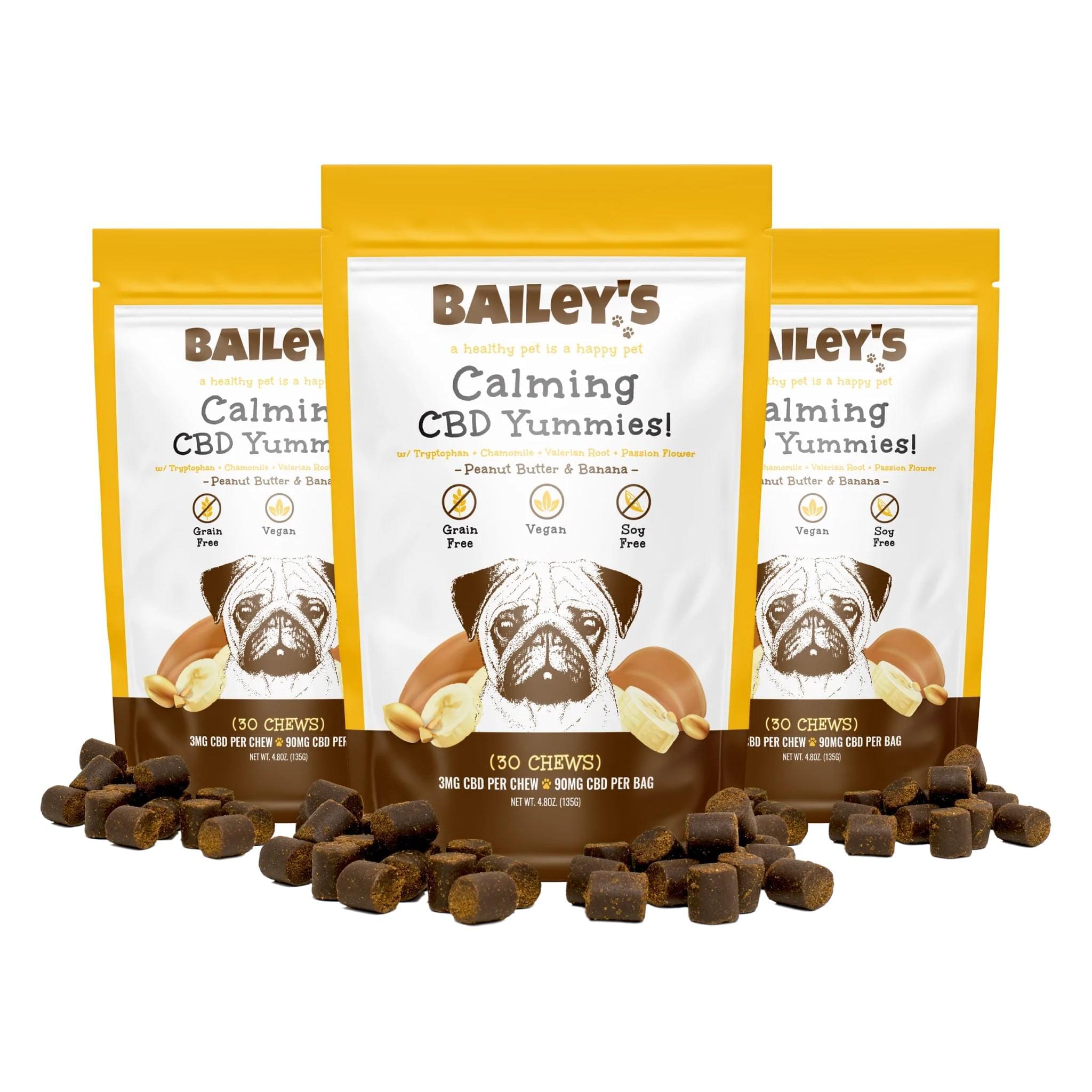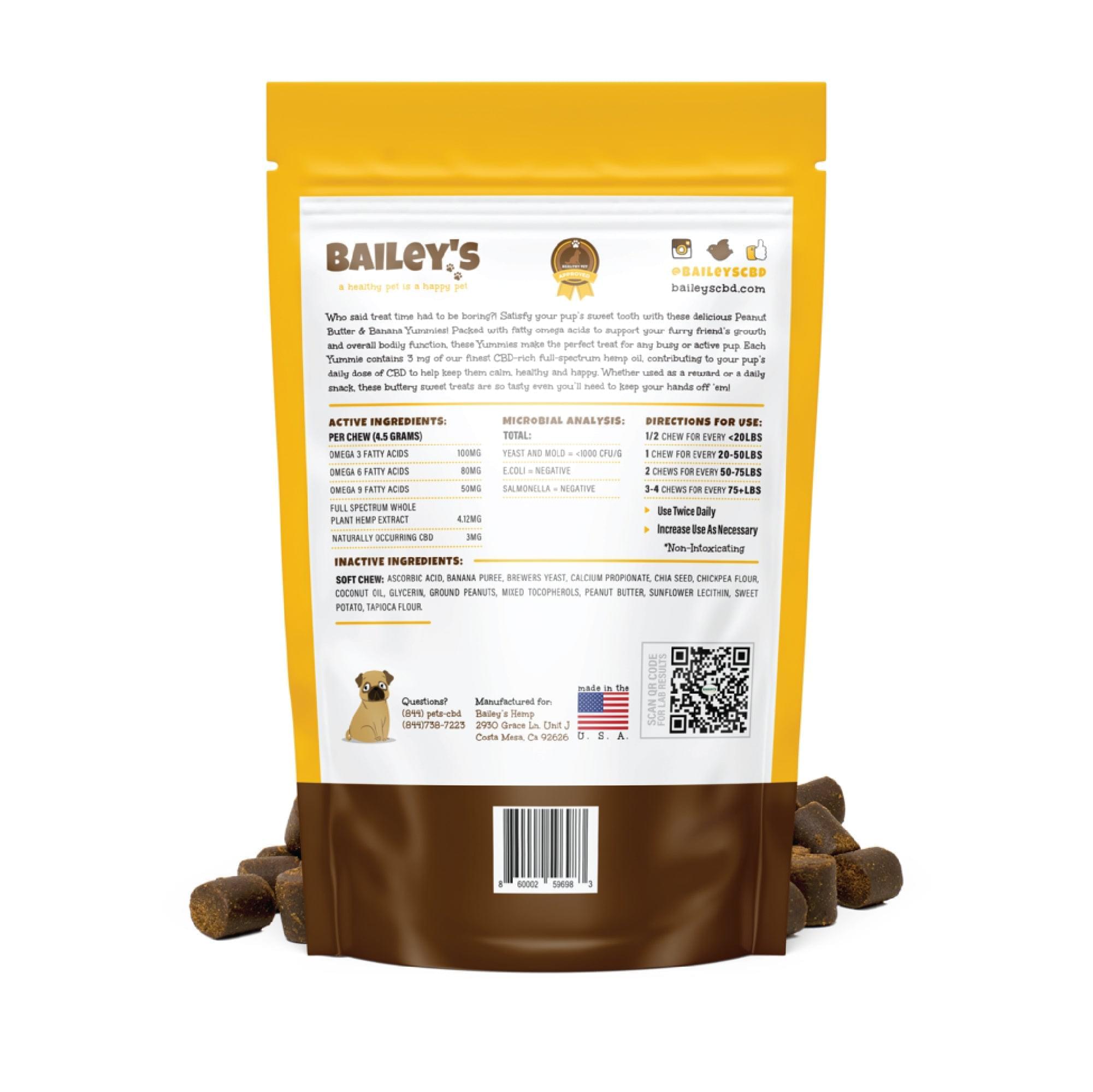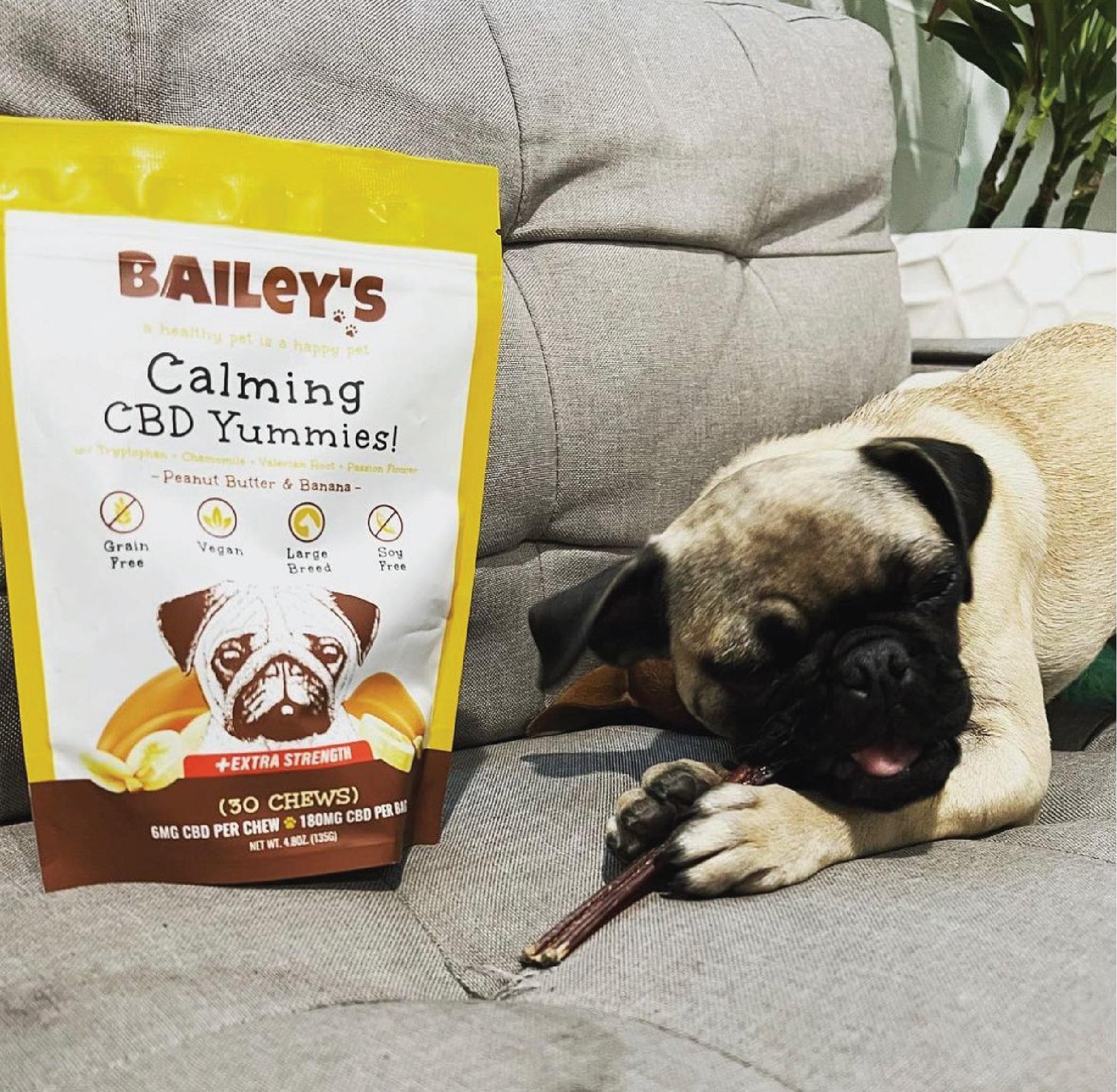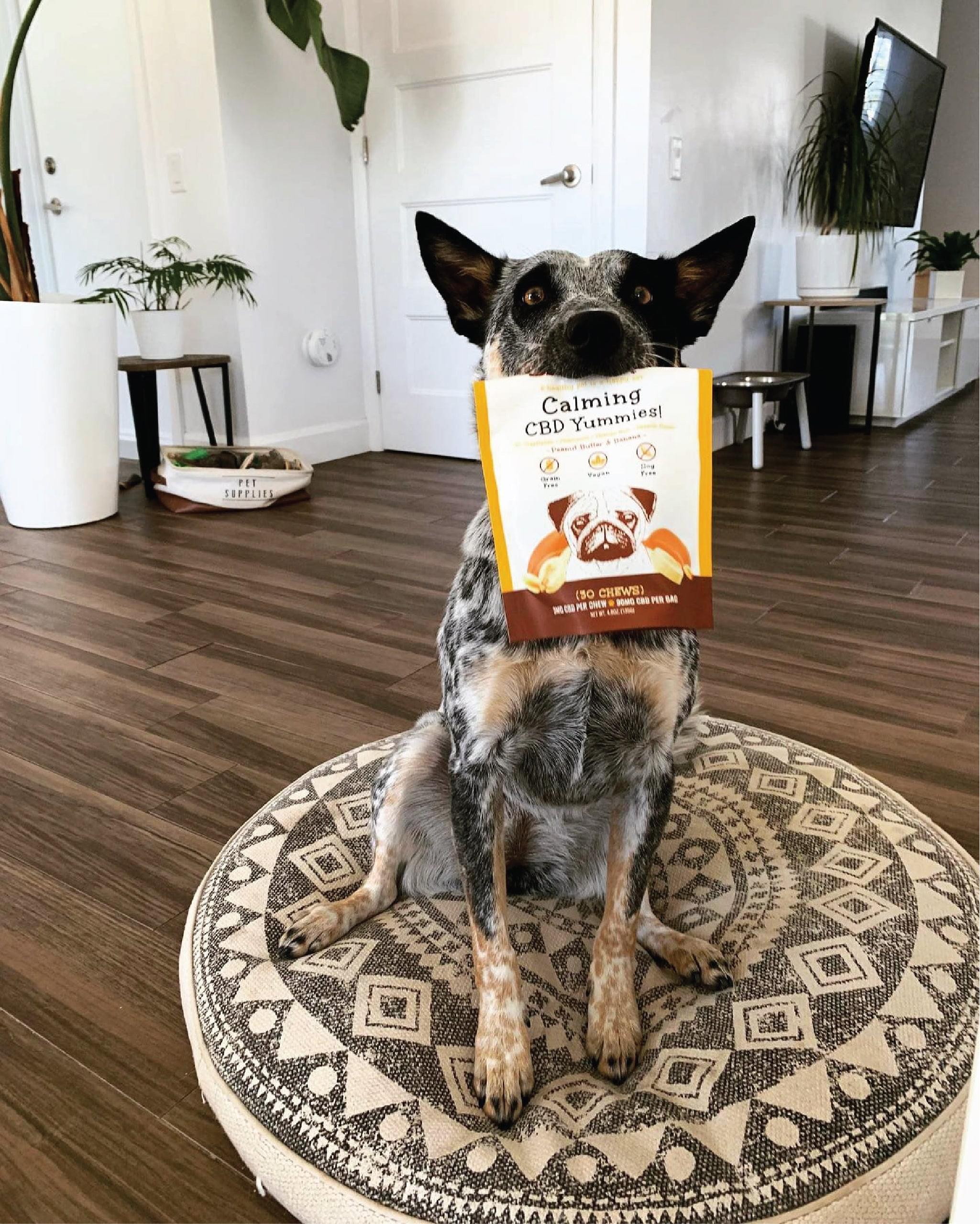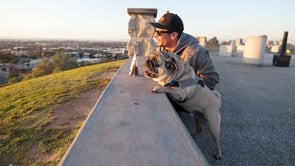 Tasty, chewy CBD dog treats
Bailey's CBD peanut butter for dogs is an excellent and natural way to help curb anxiety, hyperactivity and aggression.
In most cases, your pet will feel calming effects in 30-60 minutes. 
Plus, your dog will love the peanut butter and banna flavor.
Using CBD for dog aggression is a natural way of dealing with bad behavior.
You can also use CBD for hyperactive dogs. CBD has a calming effect that can improve life in the home for everyone. Including your furniture!
Basically, CBD helps pets in the same way it helps humans.
So, get ready to help your pet feel calm, relaxed and at ease while satisfying their cravings.
Benefits of CBD for dogs anxiety and aggression
Traveling stress relief
Separation anxiety
Hyperactivity
Decreases aggression
Sleep 
Overall calming
Premium chewy CBD dog treats
Bailey's cold presses and never bakes their CBD Calming Yummies which keeps all of the important vitamins and supplements.
These chewy CBD dog treats are packed with active ingredients that support relaxation and anxiety
Tryptophan - An essential amino acid, tryptophan is helps create the hormone serotonin that reduces behavioral disorders, like separation and travel anxiety.
Valerian Root - Valerian root is an herbal supplement that is used by many people for sedation, insomnia, anxiety and stress relief.
Chamomile - Chamomile is an herb in the daisy flower family, used for mild sedation, anxiety support, anti-inflammation and gastrointestinal disorders.
Passion Flower - Passionflower raises levels of serotonin and dopamine while increasing mood and temperament.
CBD - CBD has anti-inflammatory properties which promote a sense of calm, while helping our pets live healthy.
Choose CBD strength based on dog size
Bailey's CBD peanut butter for dogs treats are available in two strengths:
3MG CBD Per Chew Small/Medium Breed Variation
6MG CBD Per Chew Large Breed/Extra Strength Variation (Strong enough to satisfy even the biggest of paws!
Guaranteed CBD potency
CBD potency is certified by third party testing.
Click here to see the CBD Certificates of Analysis.
Bailey's CBD Oil For Cats has not been evaluated by the Food and Drug Administration, and this information is not intended to diagnose, treat or cure any disease. Please consult with your veterinarian before using our product. Product contains less than .3% THC by law.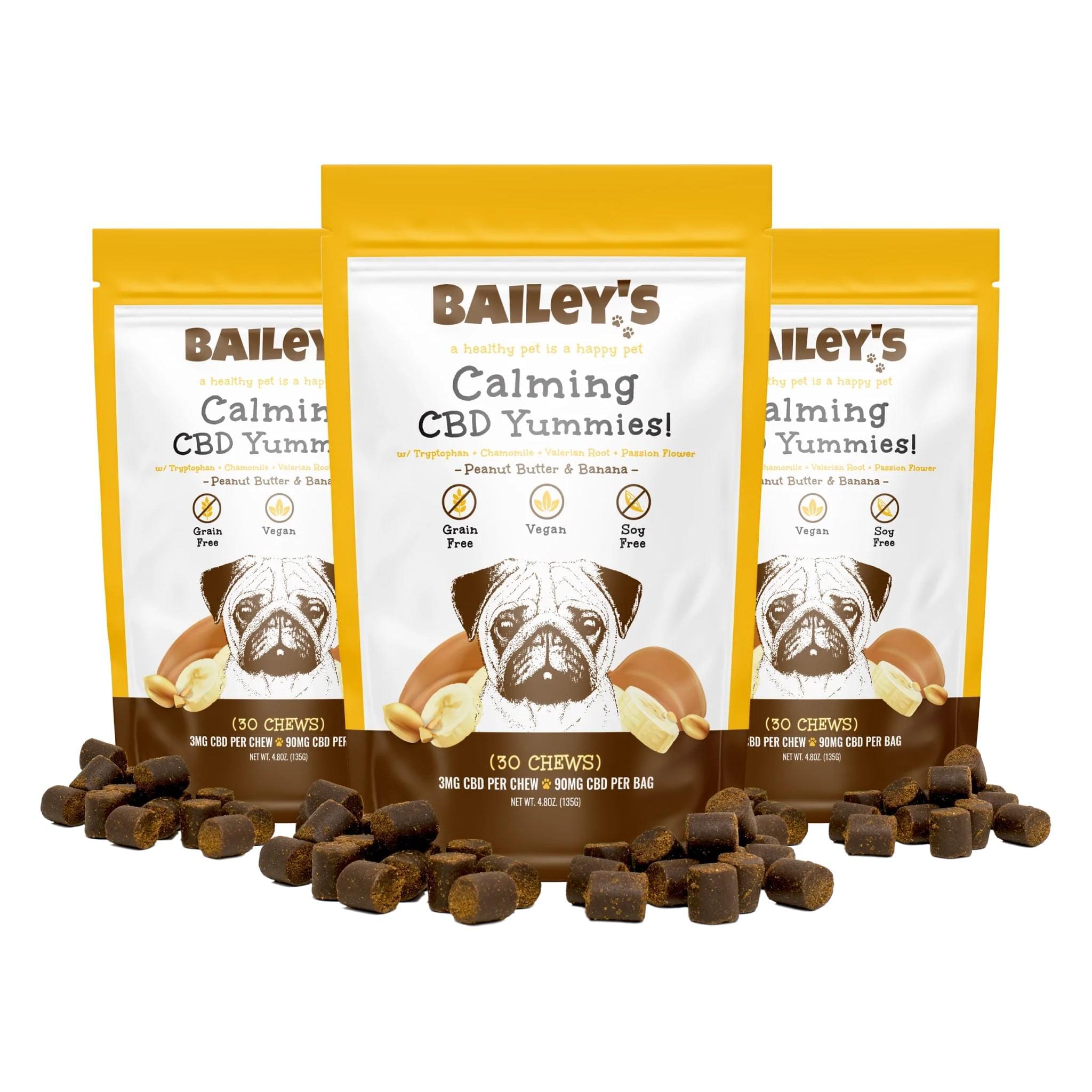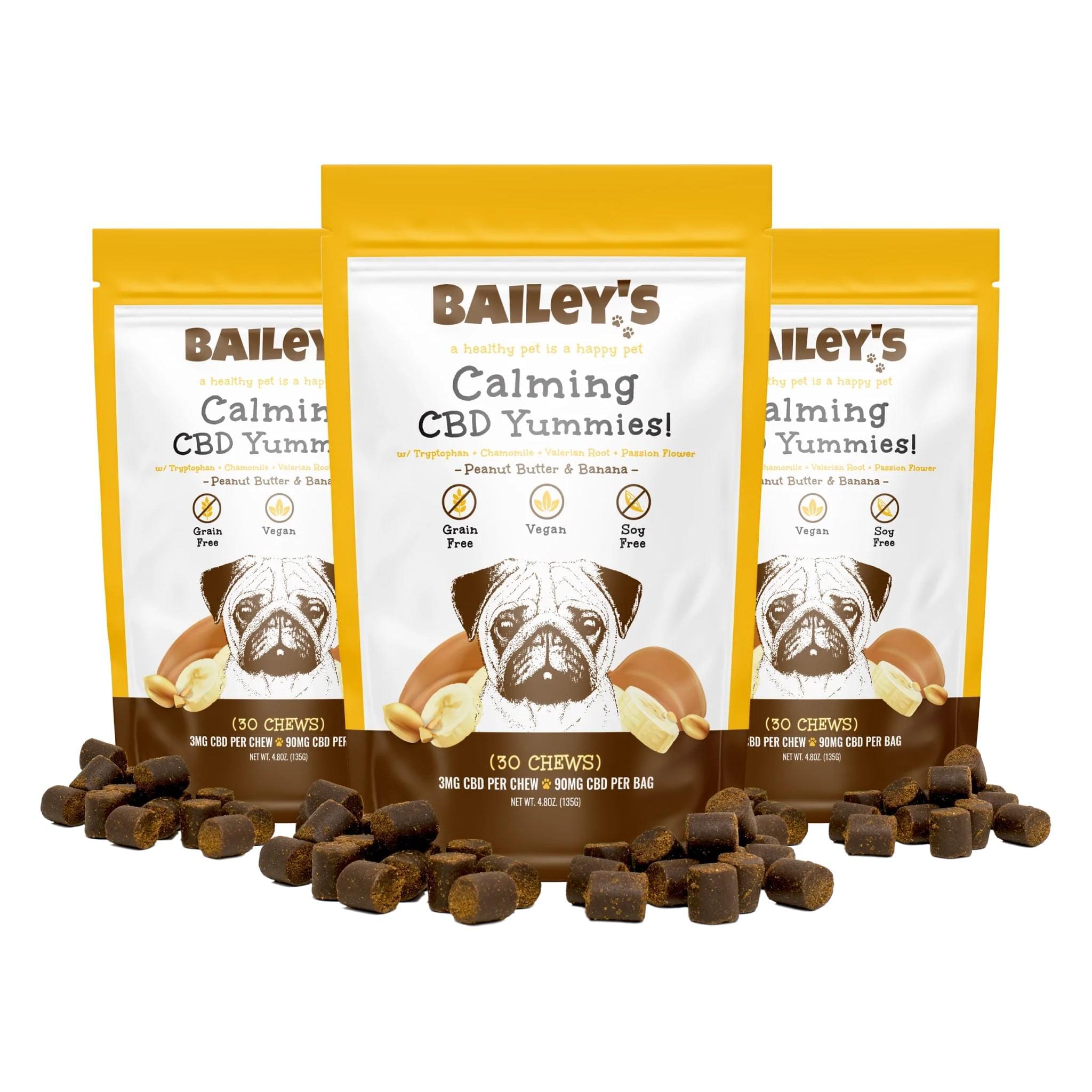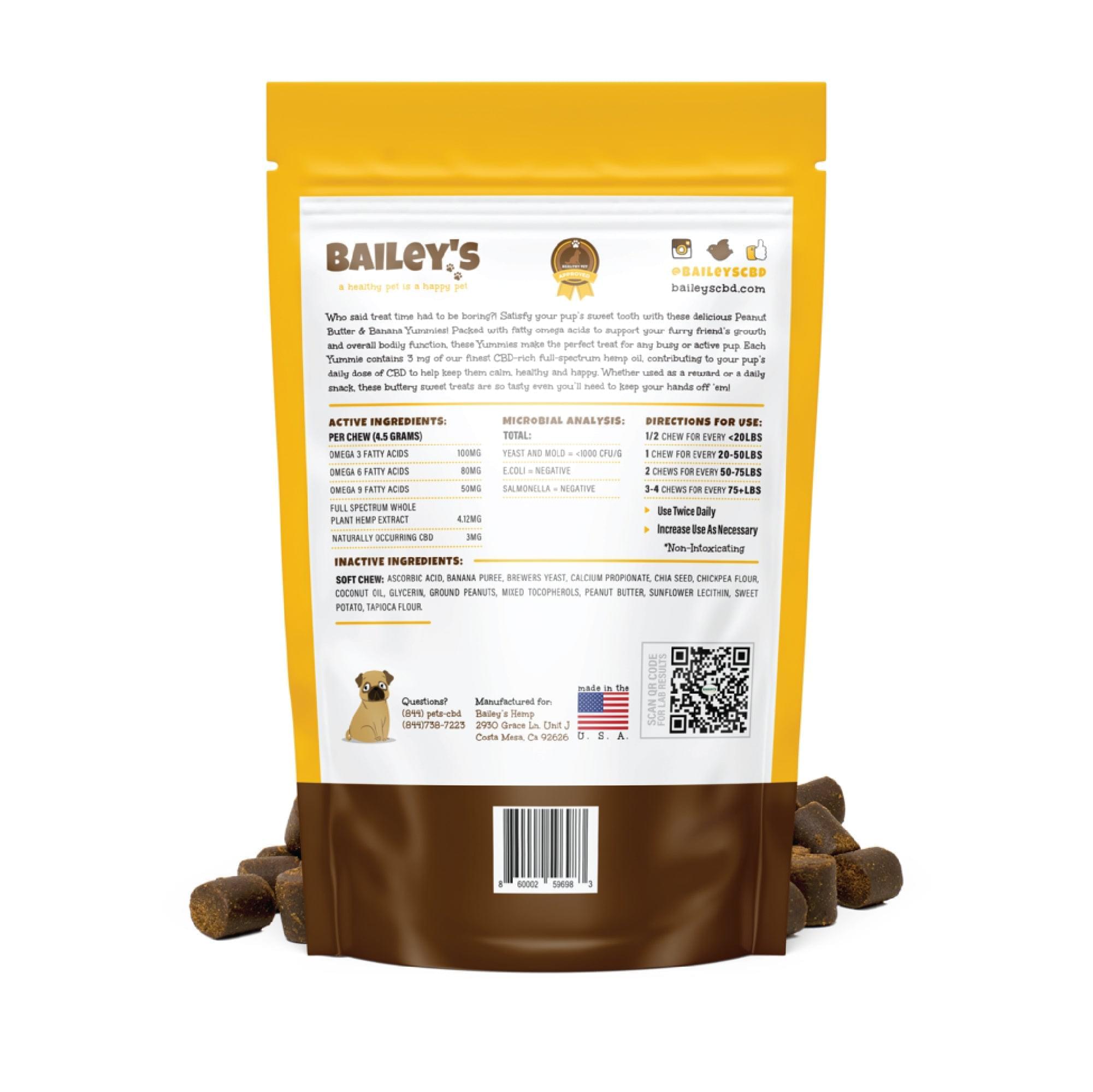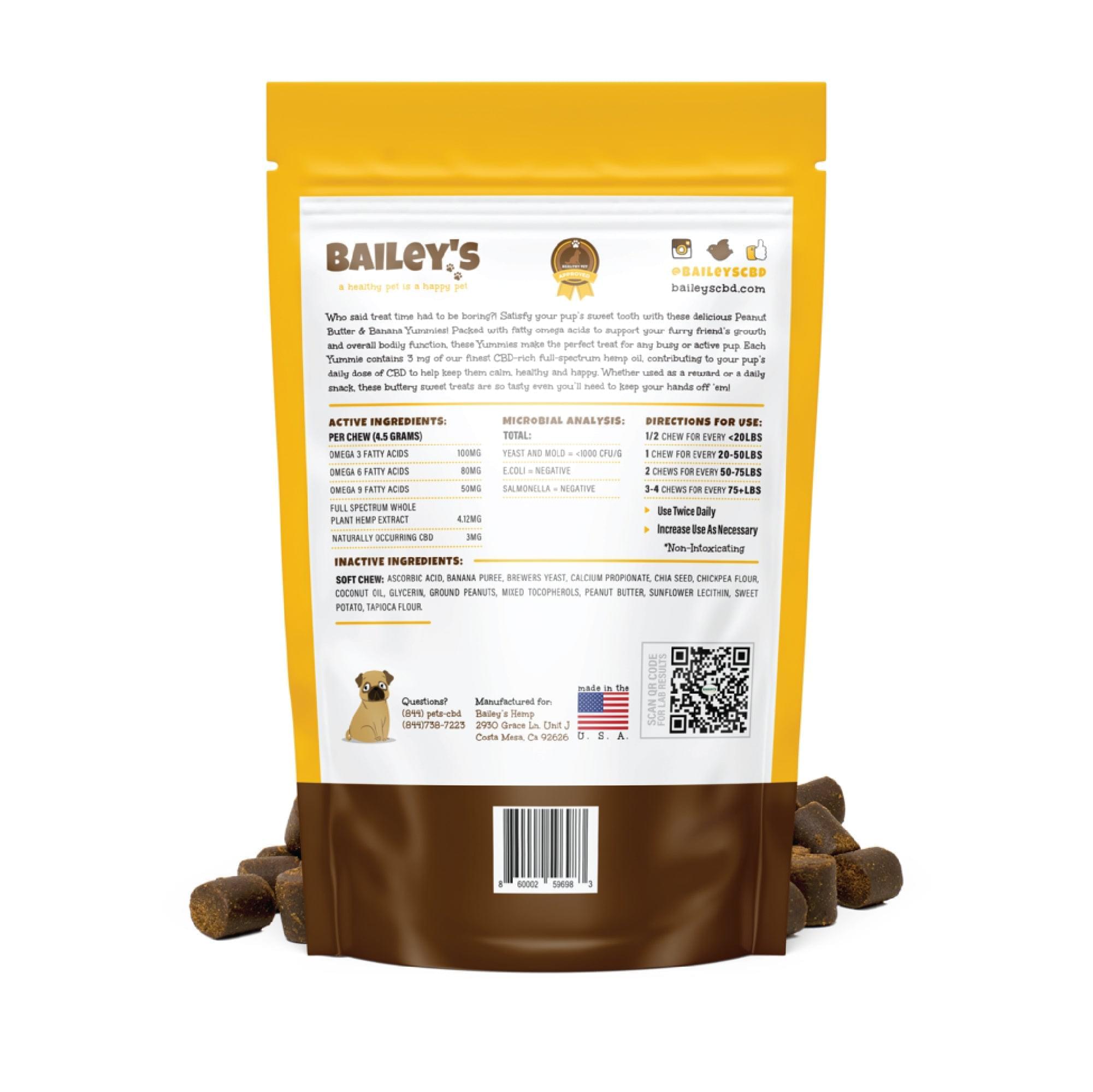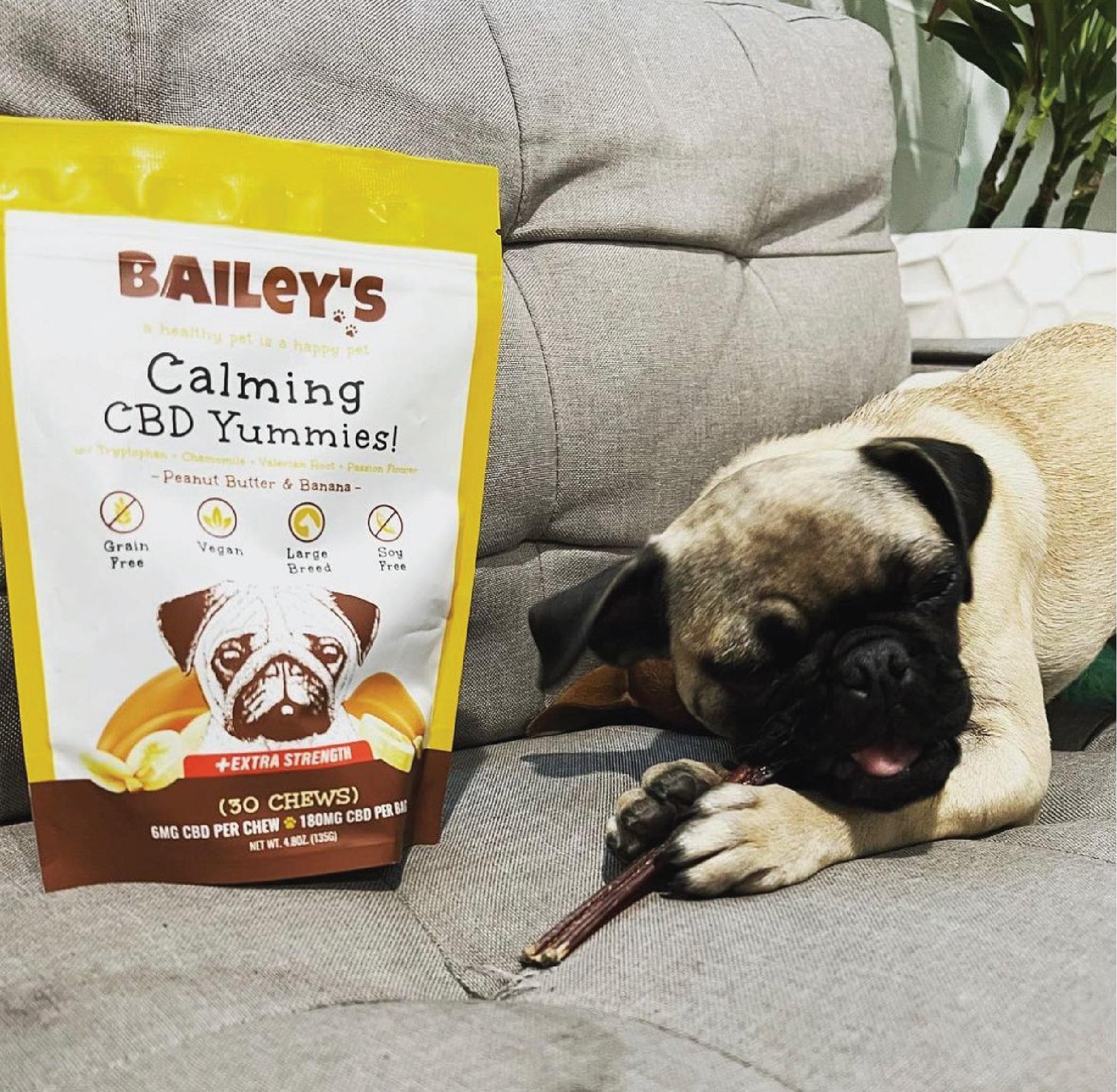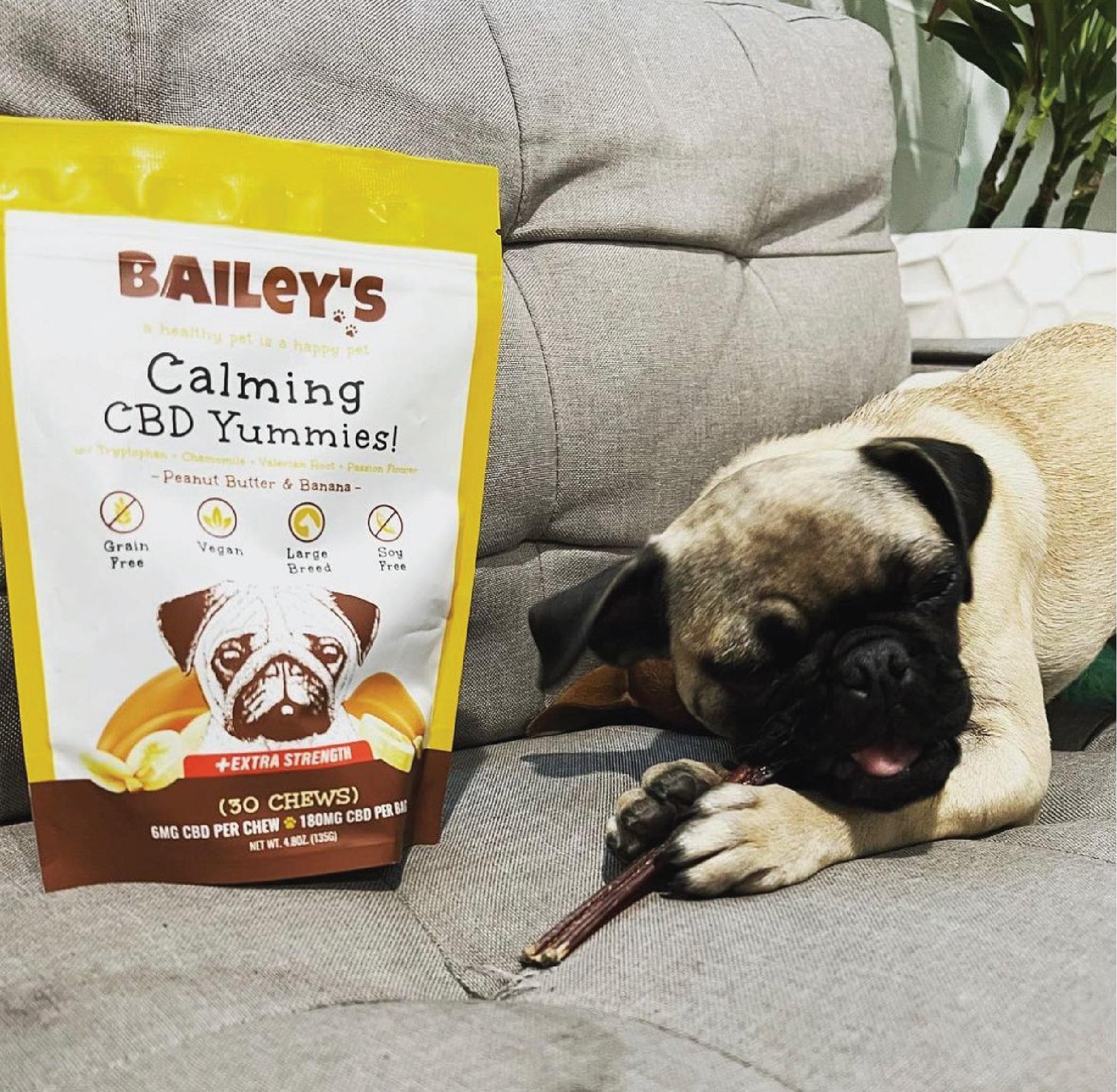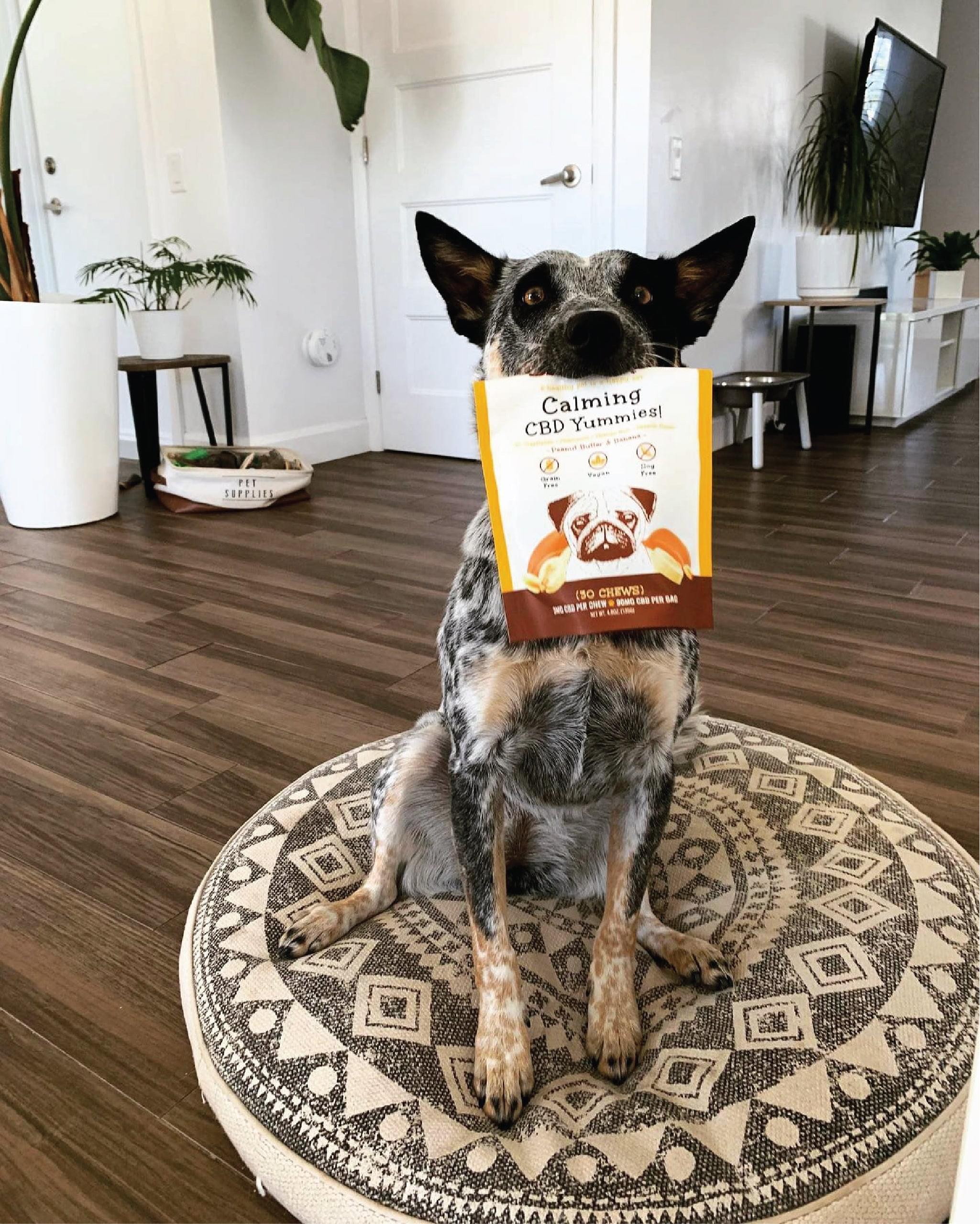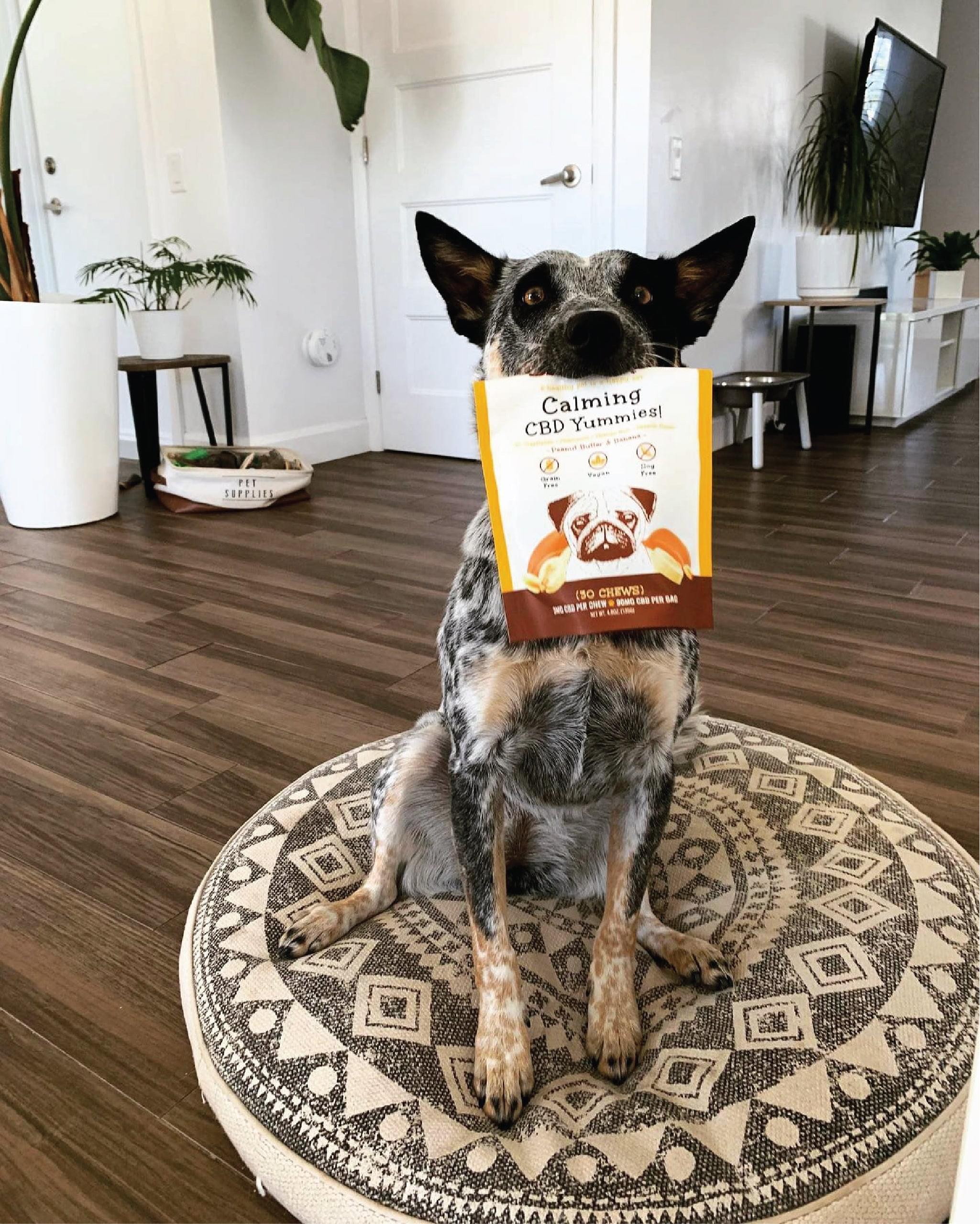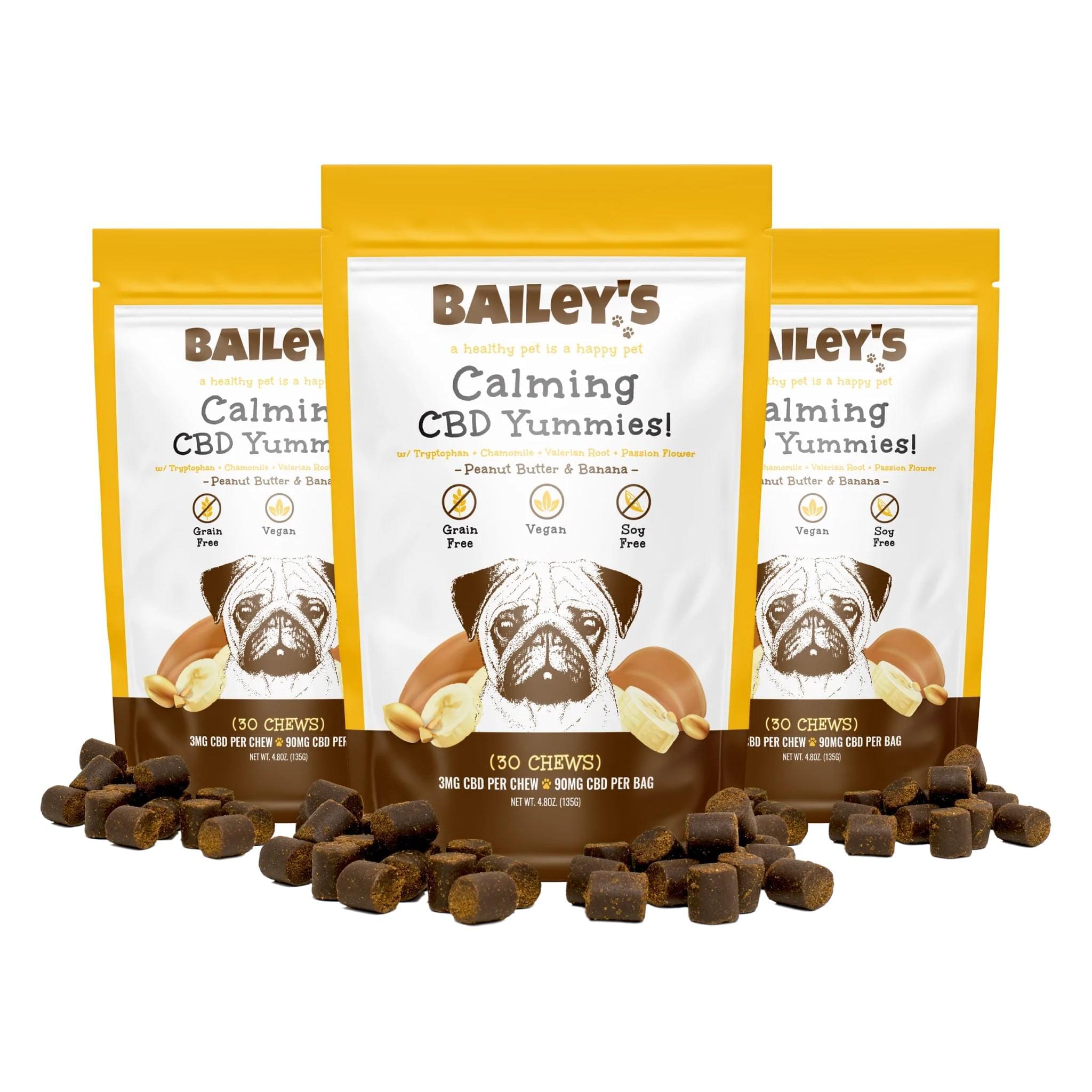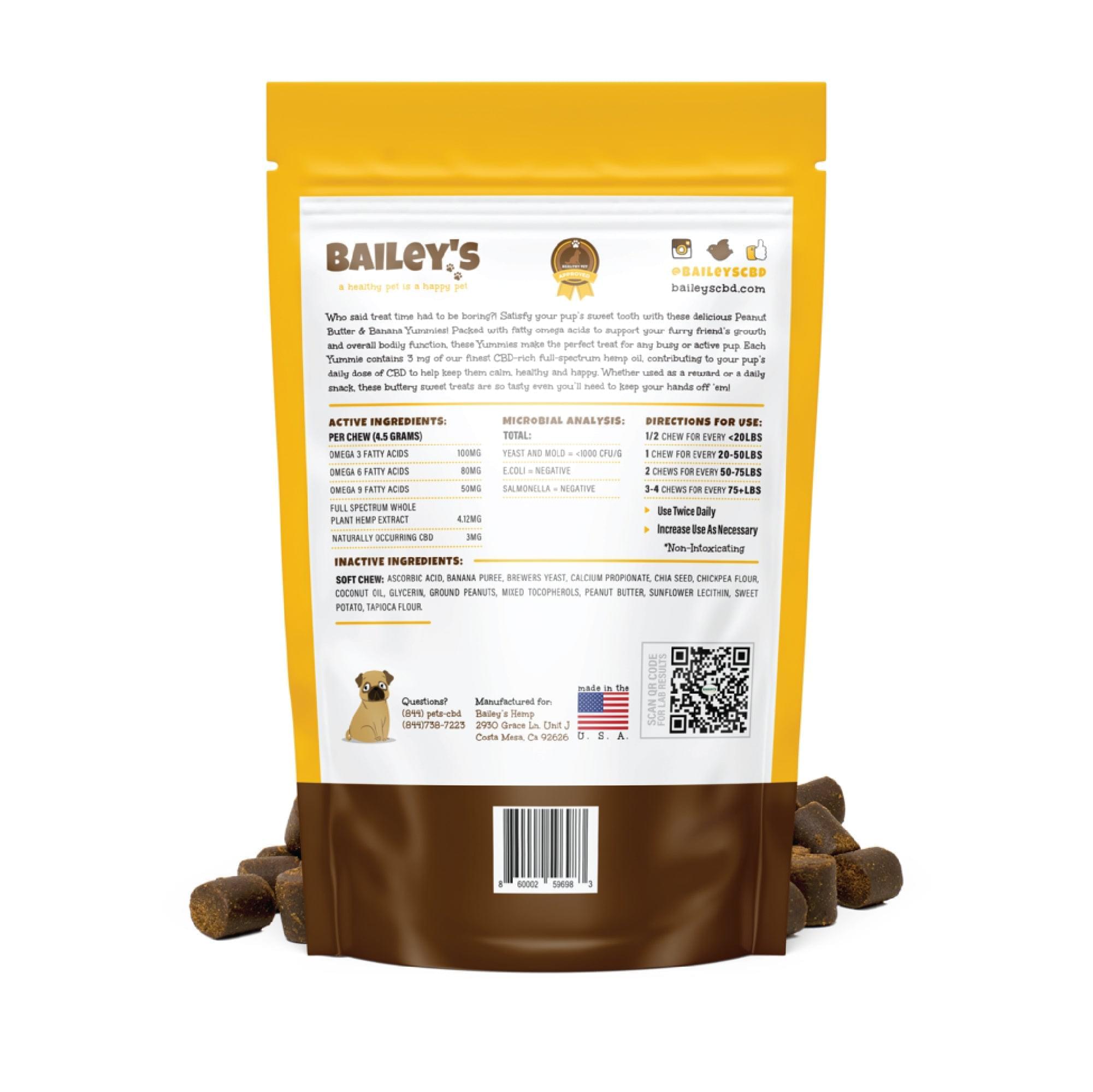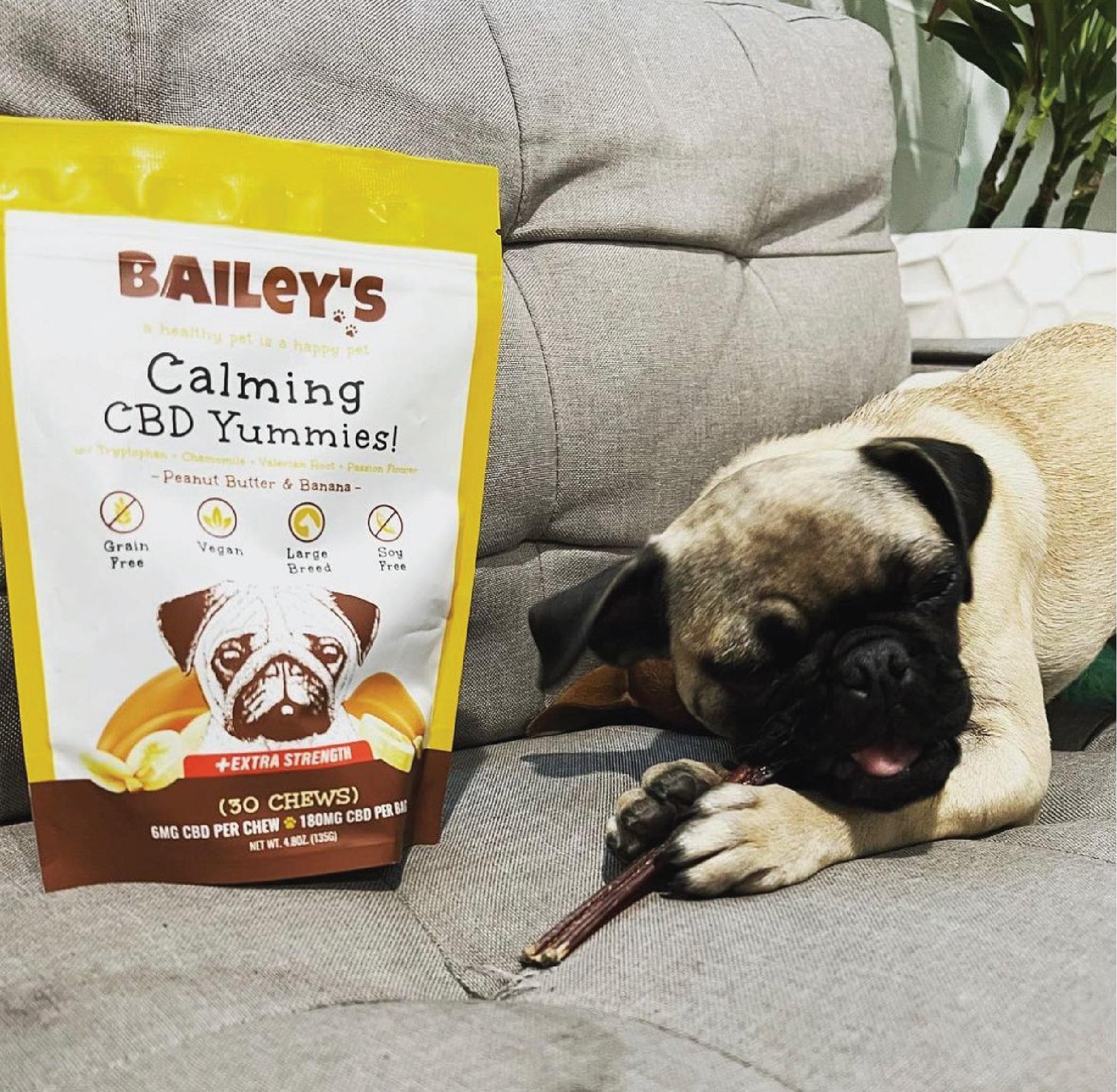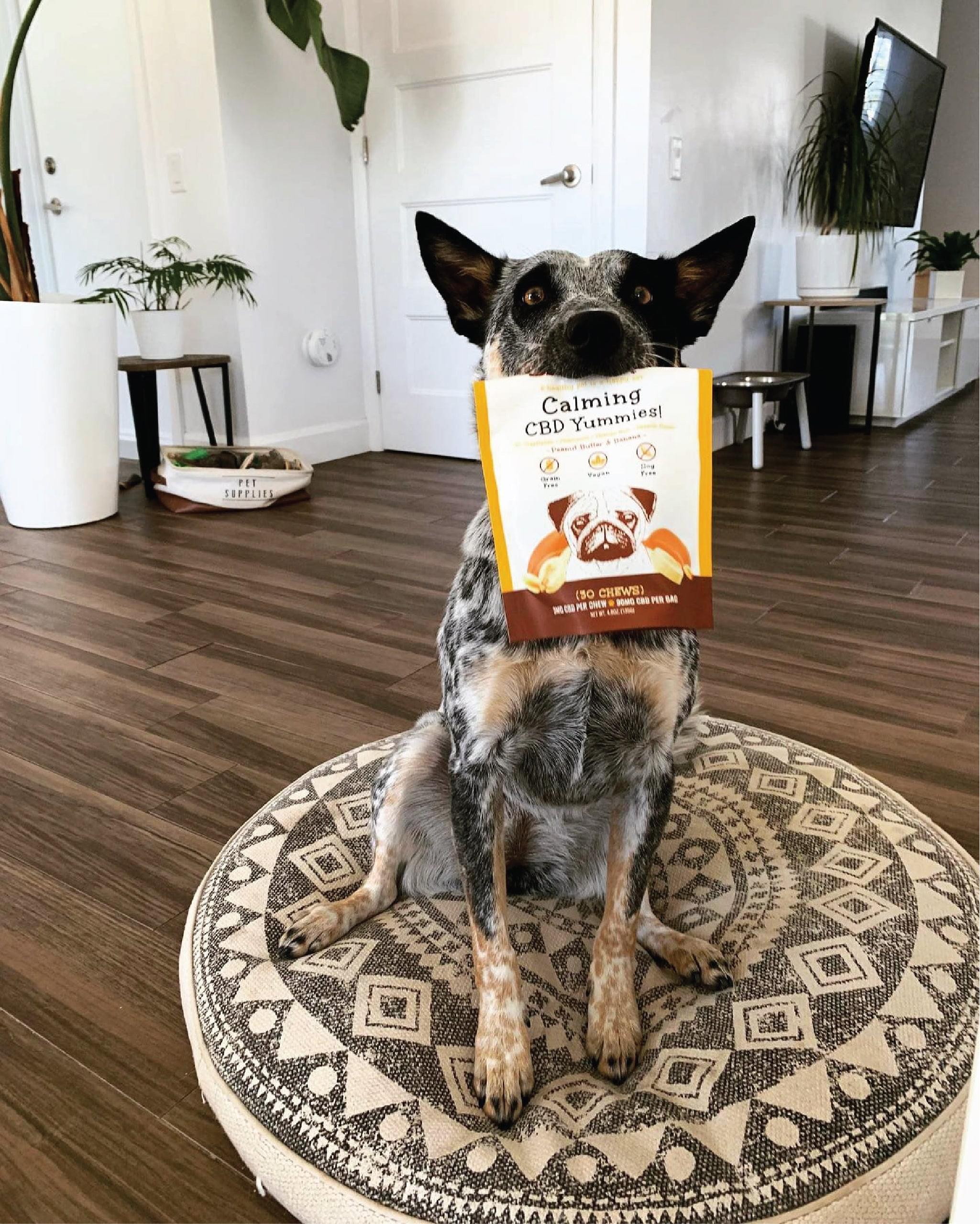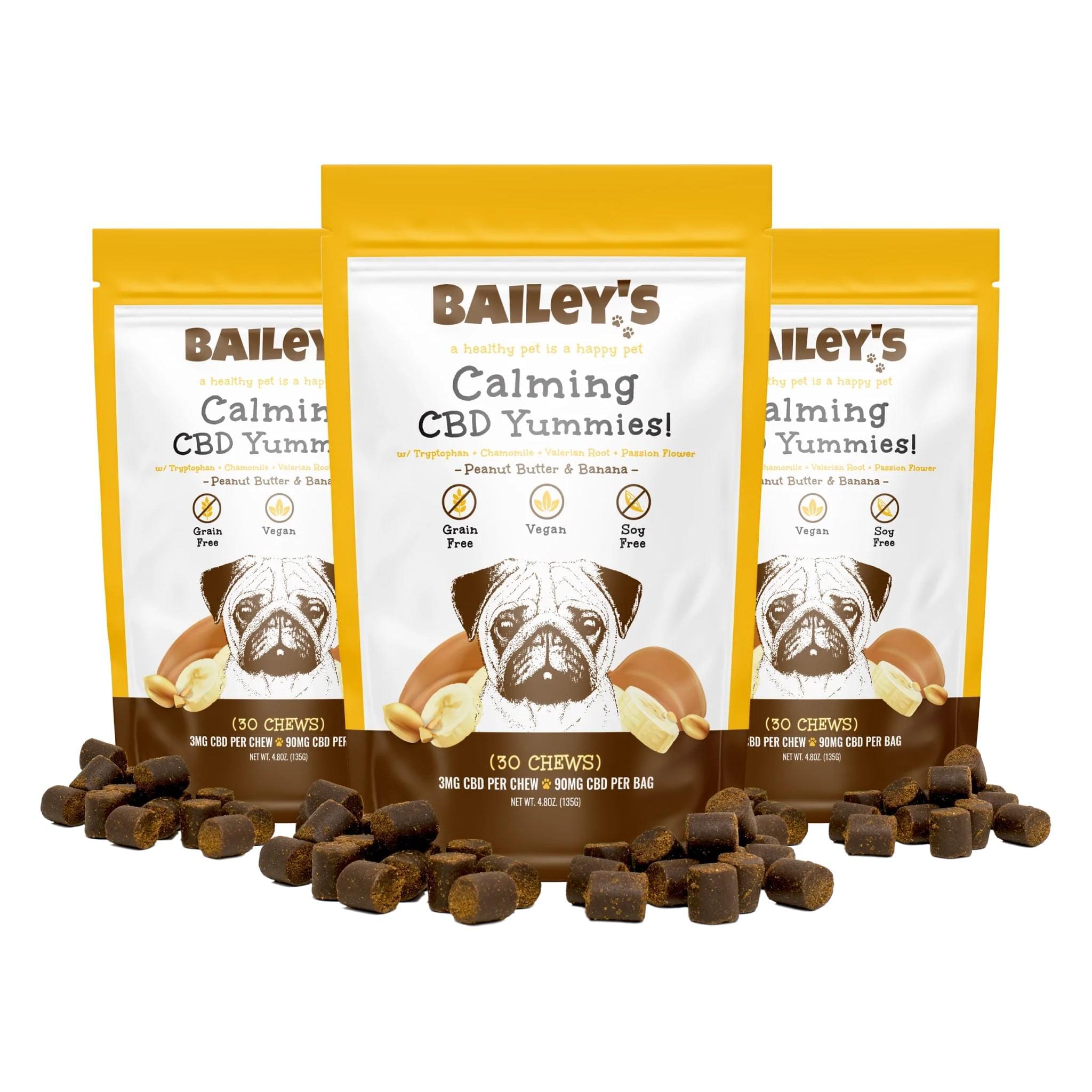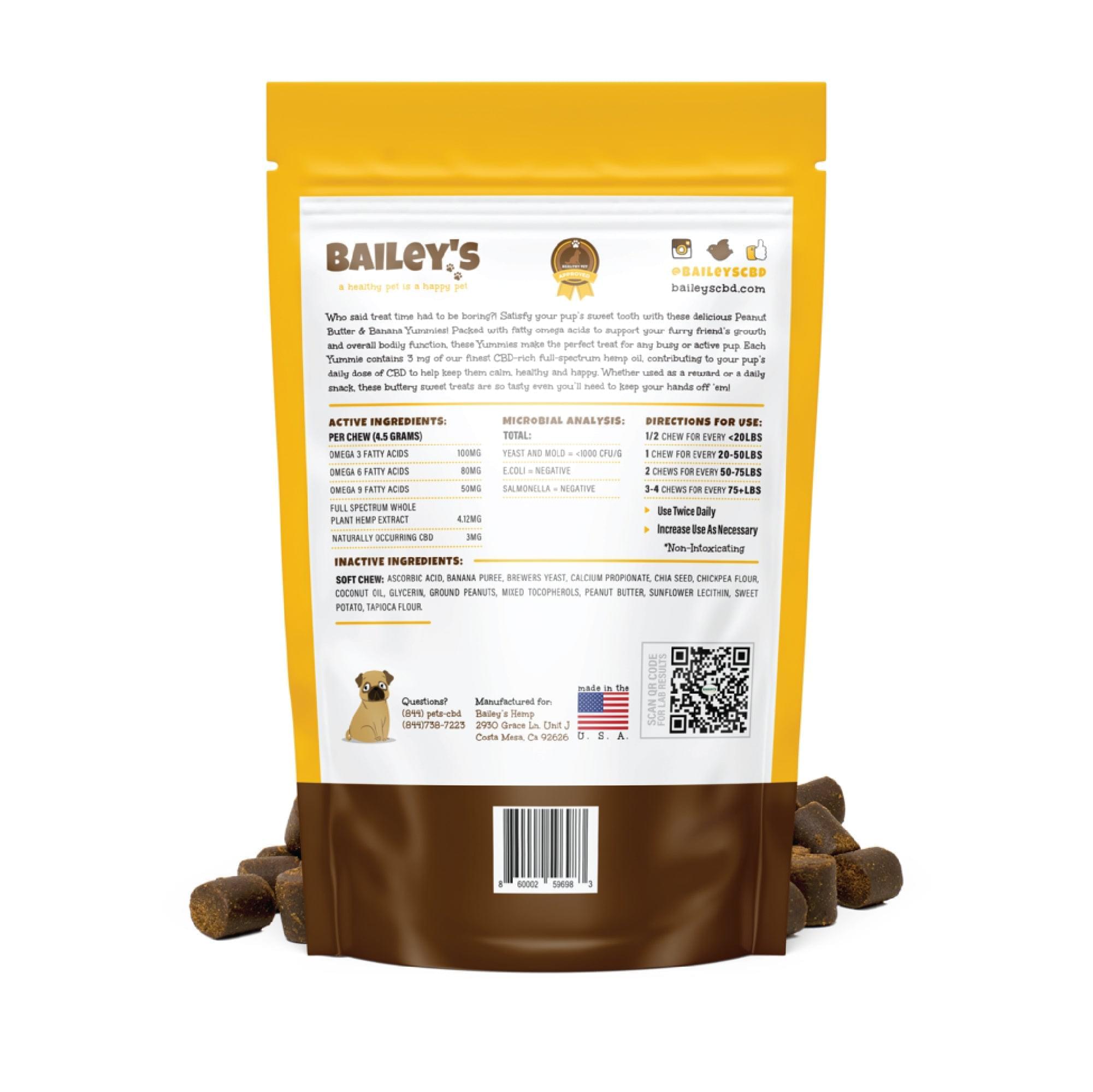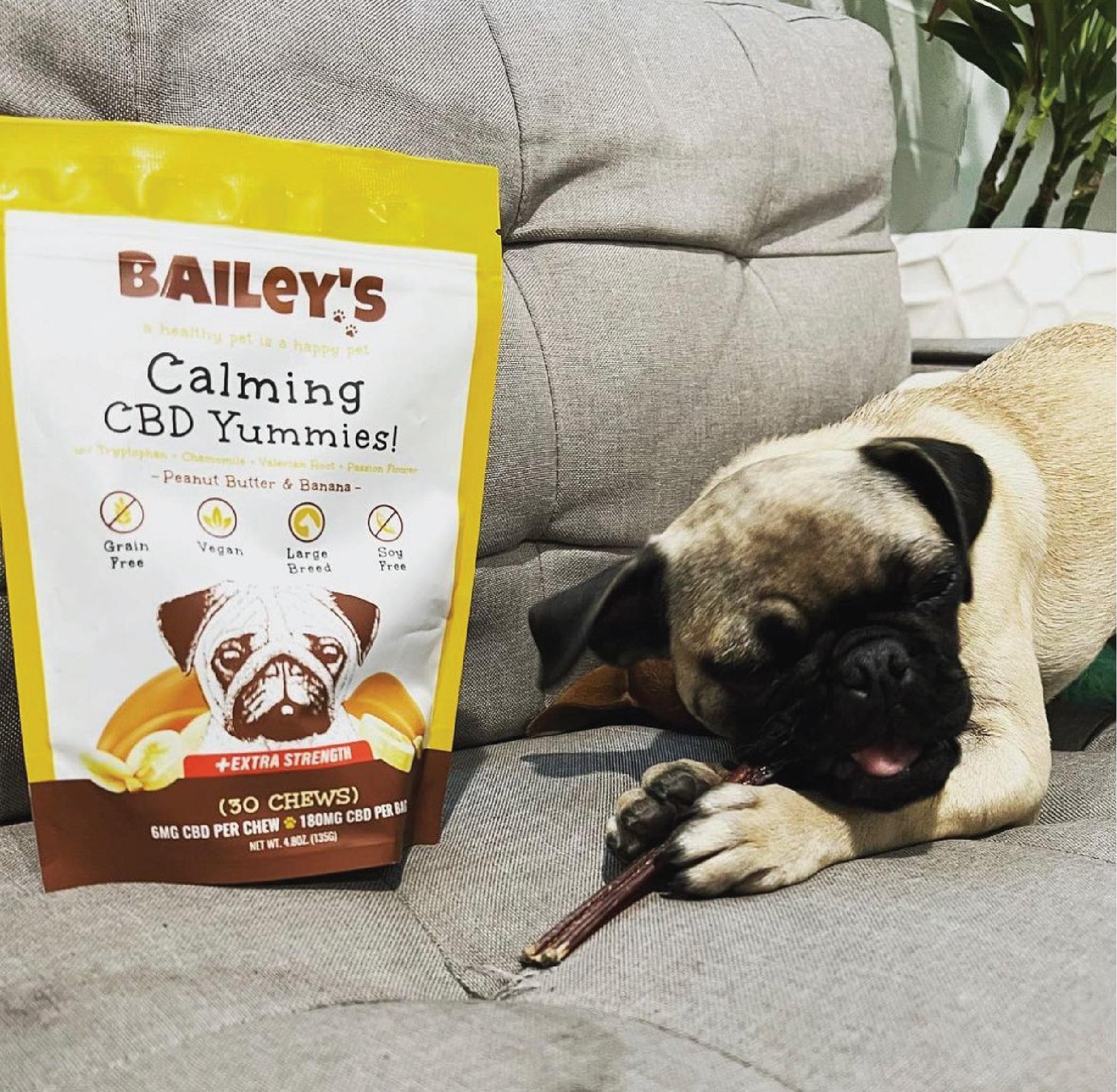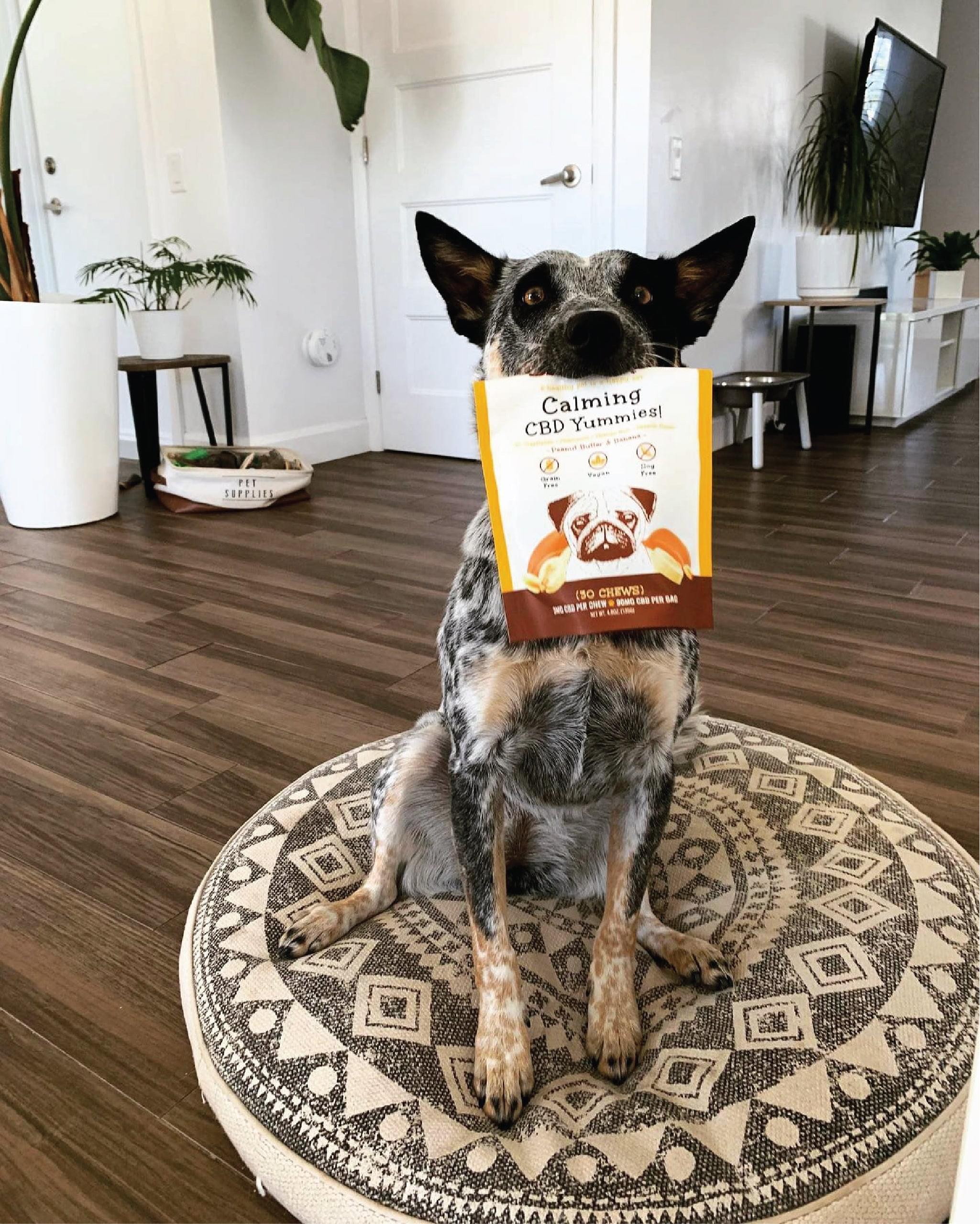 Mignon's blog
Live rosin is a cannabis concentrate known for purity, potency, and flavor. The solventless extraction process means no nasty chemicals.
Among hemp based cannabis products the question of Delta 8 vs Delta 9 vs Delta 10, "which is better?" is commonly asked.
Is CBD bad for you? The answer is not a simple yes or no. CBD offers numerous benefits, but it's essential to use it responsibly.