Lavender Pure Colorado Full Spectrum CBD Salve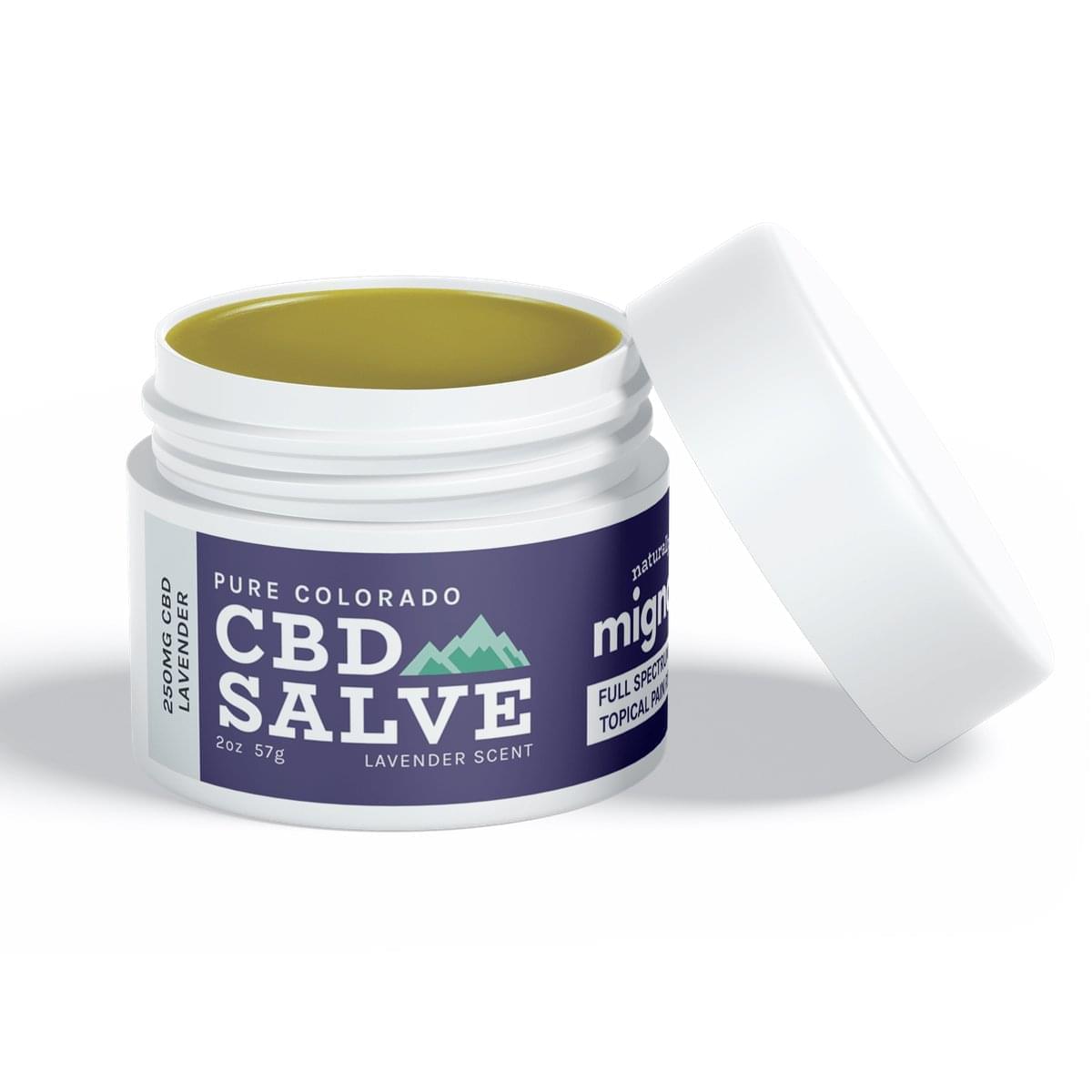 Lavender CBD salve
Our Lavender Pure Colorado Full Spectrum CBD Salve is an excellent topical pain reliever as well as dry skin moisturizer because it's made with natural oils and waxes.
For example, you can use it for aches and pains, tight neck muscles or pain in your shoulders, joints and feet. The lavender CBD oil formula also helps reduce inflammation.
Additionally, you can use the lavender CBD oil formula for relief on dry, cracked or itch skin. 
This CBD Salve is packed with terpene rich cannabidiol oil and then infused into a moisturizing balm.
Each jar 250mg of full spectrum hemp extract as well as safflower oil, palm oil, and beeswax.
In addition, we make it with phytocannabinoid rich hemp oil (PCR hemp oil) extracted from hemp plants grown in Colorado. You can't buy a full spectrum CBD salve that is better than ours.
How does CBD work?
CBD accesses cannabinoid receptors in the body's endocannabinoid system, which are spread throughout the body, and that includes the skin. Topical CBD products (salves, CBD cream, ointment, and serums) utilize these receptors to relieve pain with few side effects.
CBD salve uses
Joint pain
Muscle pain
Foot pain
Arthritis pain
Dry skin and eczema discomfort
How to use CBD salve
When applied topically, massage throughly and allow to absorb into skin.
Scoop out a small (dime size) and then apply to the skin as needed for minor pain and discomfort.
Pro tip! Because the salve may be a little firm, warm it up by rubbing between your hands before applying to skin.
Ingredients
Full spectrum CBD oil
Safflower oil
Beeswax
Lavender essential oil
What we include
2 ounce jar
Natural ingredients
Independently lab tested
Hypoallergenic
BPA free jars
What's we don't include
No parabens
Formaldehyde free
Non GMO
No additives or preservatives
No colorings or chemicals
No pesticides
No solvents
No gluten
Guaranteed CBD potency
We make CBD Salve with potency certified by third party testing.
Click here to see the CBD Certificates of Analysis.
Food and Drug Administration (FDA) disclosure
These statements have not been evaluated by the Food and Drug Administration. These products are not intended to diagnose, treat, cure or prevent any disease.