CBD Topical Salve for Pain Orange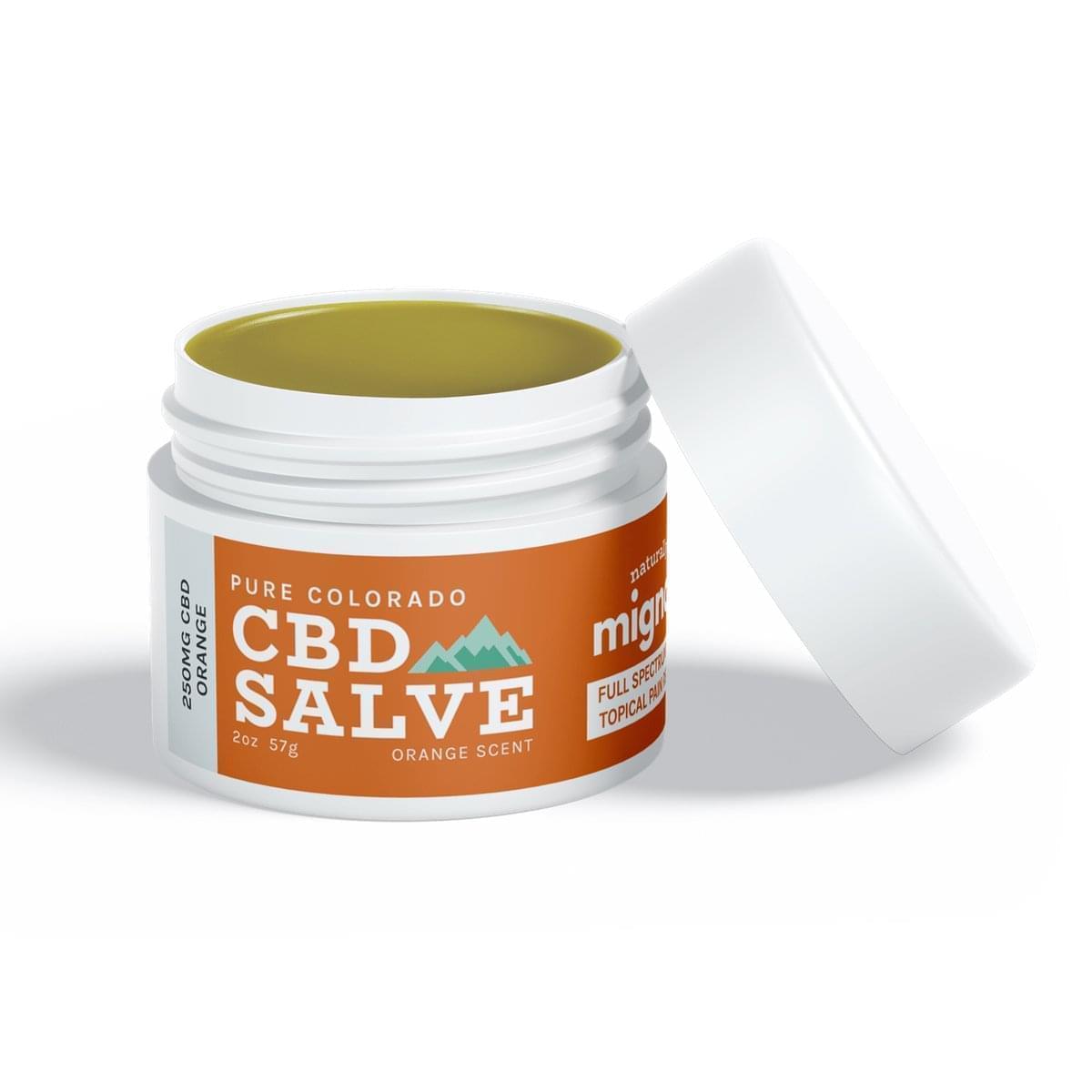 The best CBD topical salve for pain
Our orange Pure Colorado Full Spectrum CBD Topical Salve is a pain reliever as well as an excellent moisturizer because it's made with natural oils and waxes.
For instance, you can use it as a CBD salve for soothing general aches and pains or pain in your shoulders, joints and feet.
Each jar of our CBD Topical Salve contains 250mg of full spectrum hemp extract, safflower oil, palm oil, and beeswax. In addition, it's the best topical salve for sale.
In addition, we add in a little zing with organic orange essential oil for a fresh citrus scent.
The soothing, moisturizing CBD healing balm contains terpene-rich cannabidiol oil that infuses the all-natural hemp salve.
We make our raw CBD oil from hemp plants grown in Colorado.
A full spectrum CBD salve includes all cannabinoids, flavonoids, terpenes as well as other helpful elements of the hemp plant.
Can CBD be absorbed through skin?
The natural oils and wax moisturize the skin and create a transdermal CBD topical salve that therefore quickly absorbs through the skin.
How to use CBD Hemp Salve
Scoop out a small (dime size) and then apply CBD Topical Salve to the skin as needed for minor pain and discomfort.
Pro tip! Because the salve may be a little firm, warm it up by rubbing between your hands before applying to skin.
What we include
2 ounce jar
Organically grown Colorado hemp
Natural ingredients
Independently lab tested
Hypoallergenic
BPA free jars
What we don't include
Who you buy CBD salve from matters!
No parabens
Formaldehyde free
Non GMO
No additives or preservatives
No colorings or chemicals
No pesticides
No solvents
No gluten
Ingredients
Full Spectrum CBD oil
Safflower oil
Palm oil
Beeswax
Organic orange oil
Guaranteed CBD Salve potency
We make our CBD Topical Salve with CBD potency that is certified by third party testing.
Click here to see the CBD Certificates of Analysis.
Food and Drug Administration (FDA) disclosure
These statements have not been evaluated by the Food and Drug Administration. These products are not intended to diagnose, treat, cure or prevent any disease.