Lavender CBD Body Care Bundle
Lavender CBD Body Care Bundle
Our Lavender CBD Body Care Bundle combines the best of our skin nourishing products scented with real lavender oil. 
The bundle includes:
Our Pure Colorado CBD and Lavender Lotion contains real goat milk, pure CBD isolate and is made from organic hemp.
The CBD body lotion is great for every day skin conditioning because it goes on easily and absorbs quickly.
The creamy goat lotion base is made from all natural goat's milk, shea butter, safflower oil, sweet almond oil and aloe. It's a fresh, creamy, and non-greasy.
Each 8oz bottle contains 500mg of pure Colorado CBD isolate as well as real lavender oil. This offers inflammation and mild topical pain relief.
Lavender lotion is also helpful for those suffering with mild eczema. The alpha hydroxy acids in goat's milk loosens dead skin cells for exfoliation and relieve dry bumpy skin.
Our Pure Colorado CBD Butter is infused with natural oils, waxes, lavender essential oil and pure cannabidiol.
When it comes to dry skin, our lavender CBD butter does what ordinary body lotions can't do.
Soothes and moisturize severely dry skin as well as relieve the pain and irritation of eczema and winter rash.
The 500mg of pure CBD offers the skin antioxidant and anti-inflammatory benefits so it can be beneficial in treating skin inflammation, dryness and free radical damage.
We infuse our Pure Colorado Lavender Goat Milk Soap with natural oils, full spectrum CBD oil and real lavender essential oil.
They are formulated with gentle, natural cleansers. Goat milk produces a thick, luscious lather that leaves your hands feeling silky smooth.
We pack 10% of farm fresh goat milk into every bar of goat milk soap and then infuse it with premium lavender oil.
Our CBD soaps are much milder than most supermarket brand soaps, so they are great for anyone with dry skin or eczema and finds high detergent bar soaps too harsh.
Food and Drug Administration (FDA) disclosure
Naturally Mignon is a CBD skin care company. The FDA has yet to evaluate these statements and the intent is not to diagnose, treat, or cure any disease.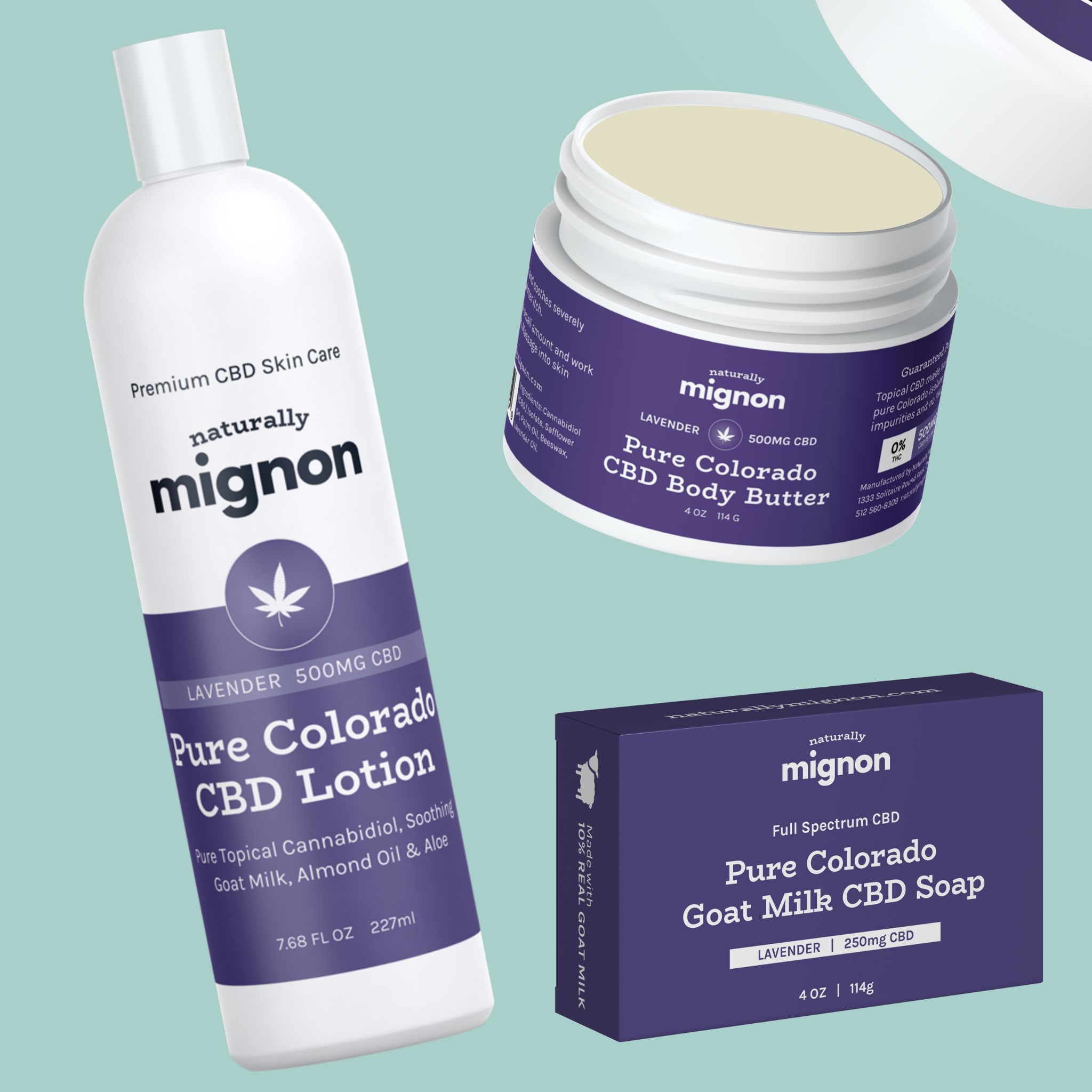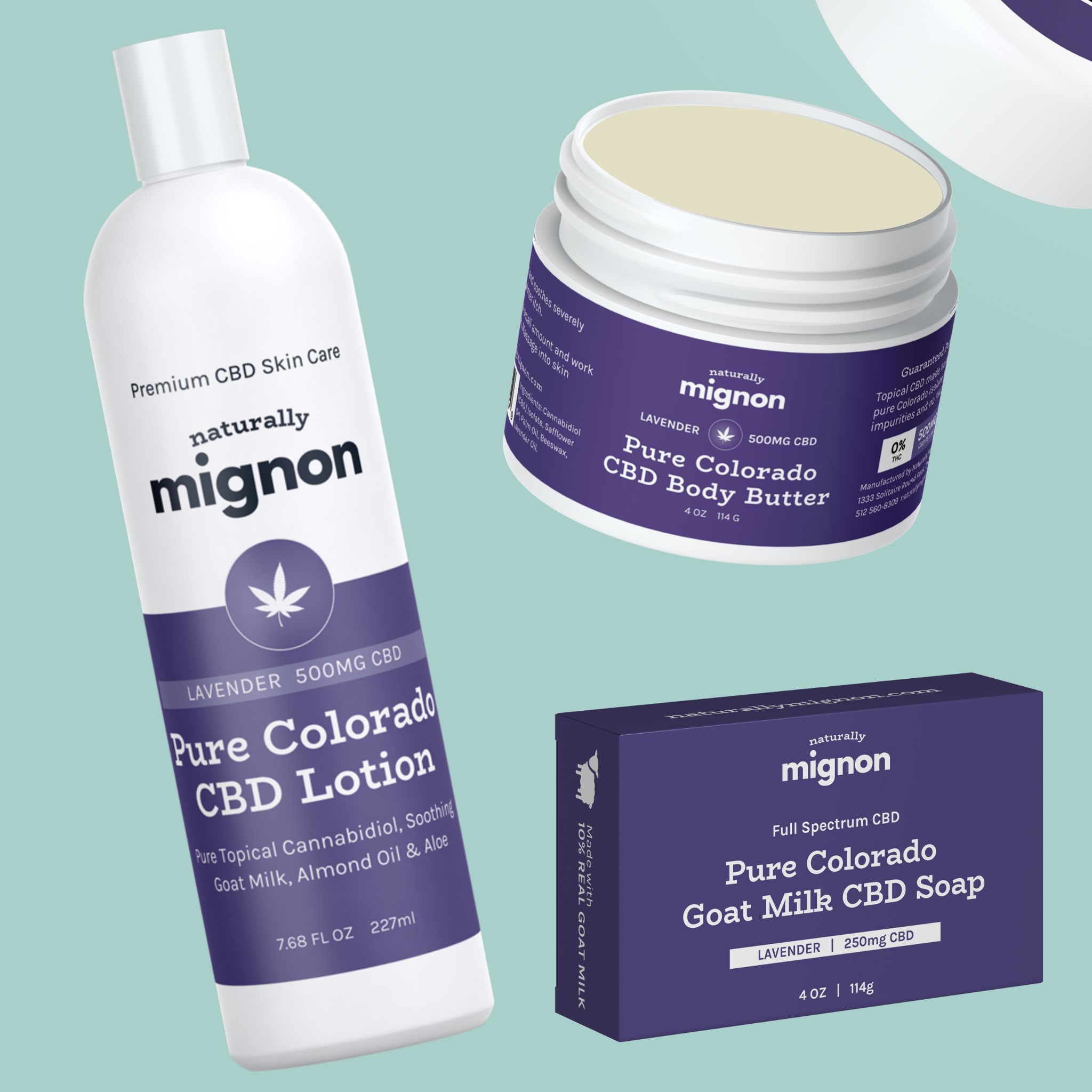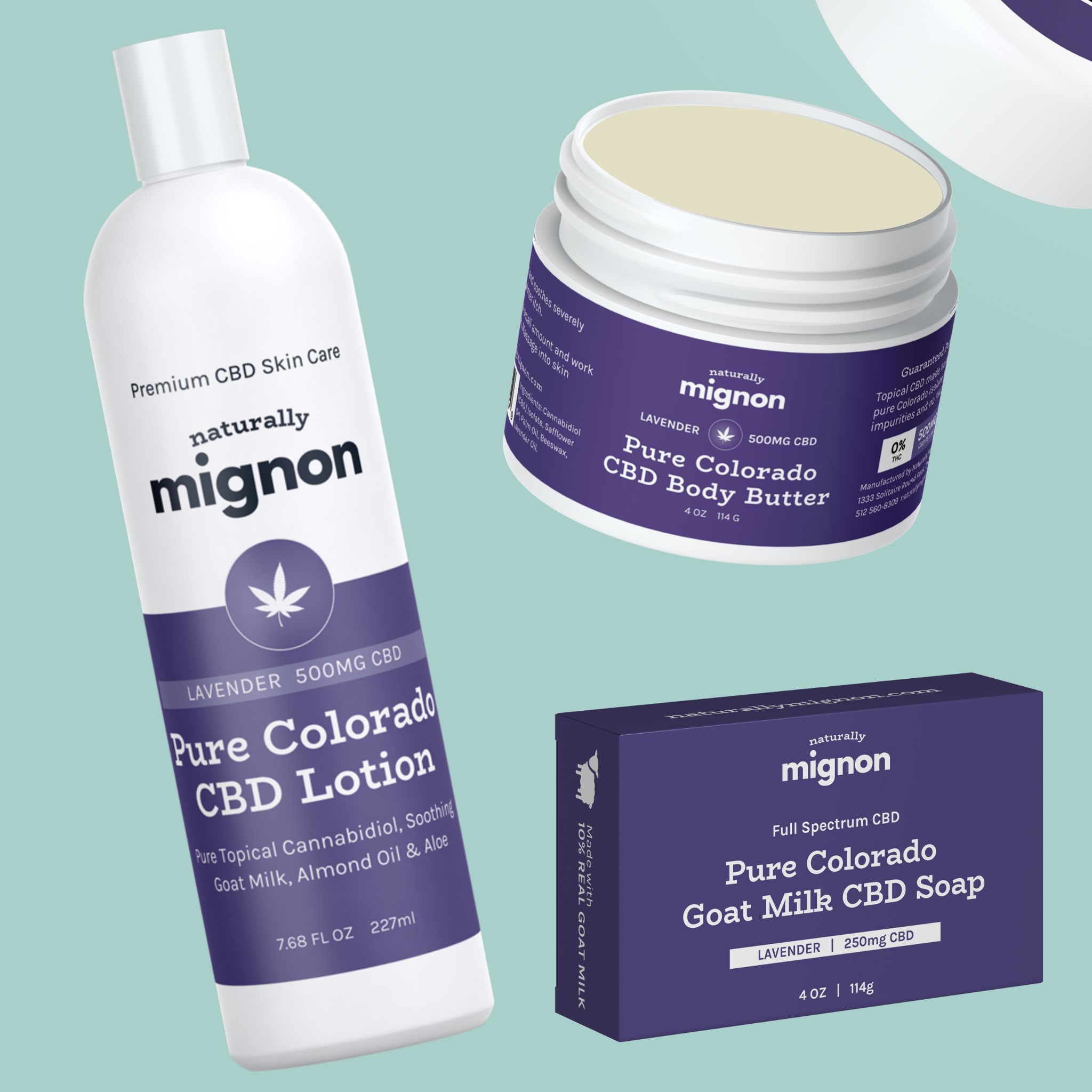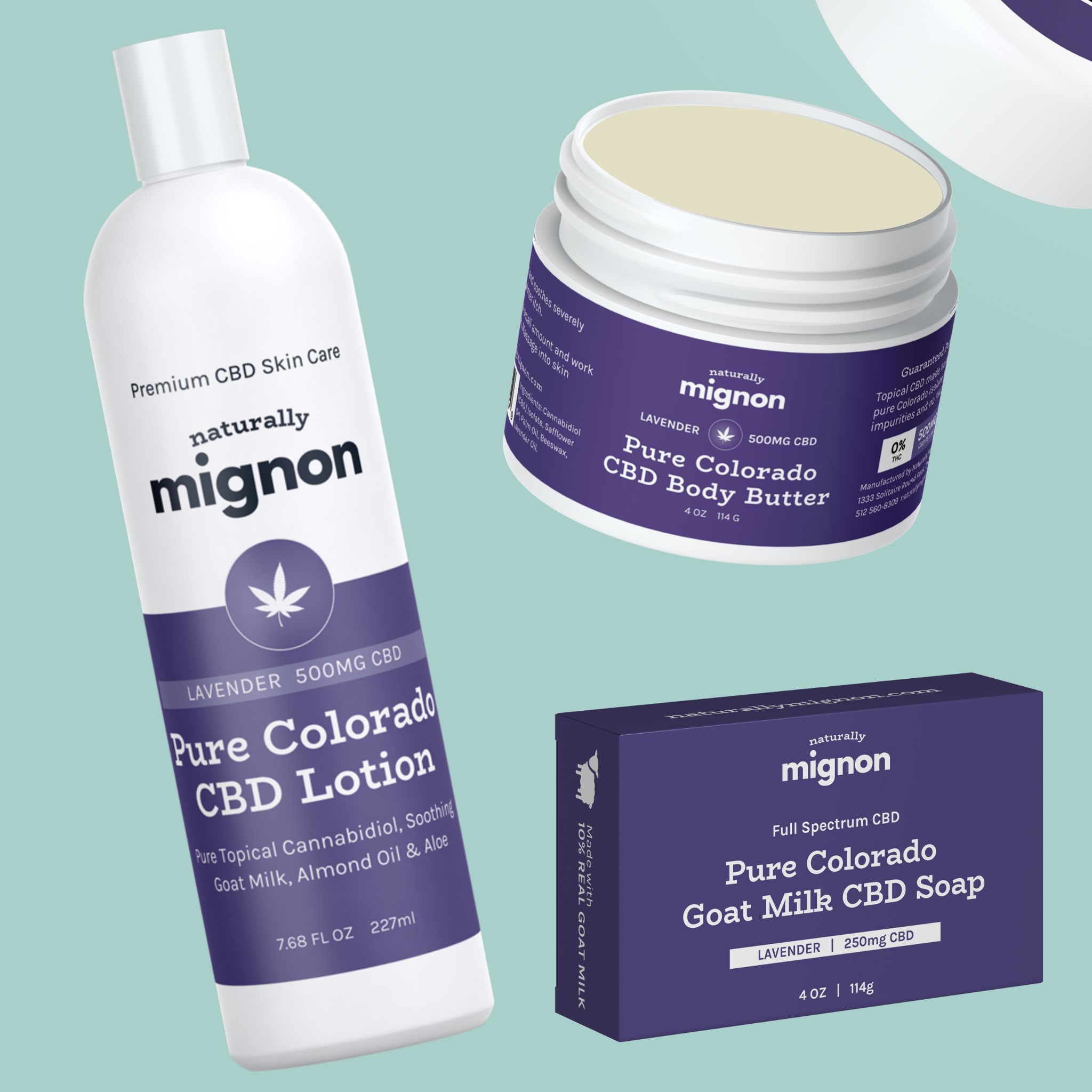 Mignon's blog
Live rosin is a cannabis concentrate known for purity, potency, and flavor. The solventless extraction process means no nasty chemicals.
Among hemp based cannabis products the question of Delta 8 vs Delta 9 vs Delta 10, "which is better?" is commonly asked.
Is CBD bad for you? The answer is not a simple yes or no. CBD offers numerous benefits, but it's essential to use it responsibly.