urb Delta 9 Sour Blueberry Gummies - 300MG THC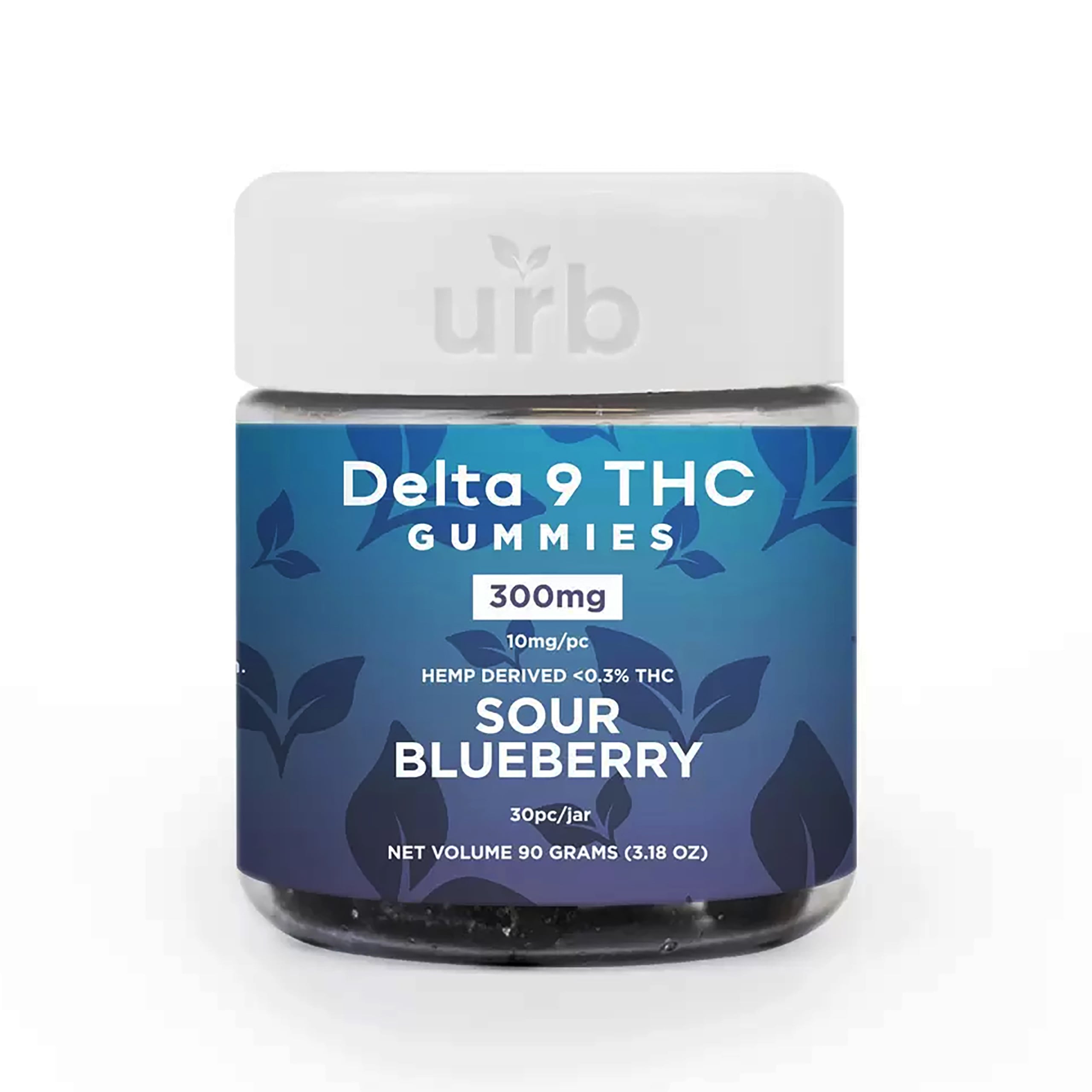 urb Delta-9 Sour Blueberry THC Gummies is one of the most popular urb flavors.
Imagine a world where stress, anxiety, and discomfort simply melt away.
urb Delta 9 gummies offer a remarkable journey to euphoria becuse these delicious treats are carefully made to deliver an unforgettable experience.
Unwind and relax as a gentle wave of serenity washes over you.
Elevate your mood and leave your worries behind.
Rediscover the joy of everyday moments with heightened senses.
Similar to traditional marijuana, but better
The delta 9 THC in urb gummies offers for the classic cannabis high, and and it's familiar and exceptional.
Enjoy the same sense of euphoria as traditional marijuana.
Skip the harsh smoke and odors while enjoying.
Discover a cleaner, more discreet way to enhance your well being.
Precise dosage control
One significant advantage of urb Delta-9 THC gummies is the precise dosage control they provide.
Each gummy contains 10mg of Delta-9 THC (300mg per jar), allowing users to have confidence in their consumption.
This uniformity ensures that you can tailor your experience, whether for relaxation, pain management, or recreational enjoyment.
Discreet and Convenient
A delta 9 gummy offers a discreet and convenient way to consume THC, making them an attractive option for those who prefer not to smoke or vape.
Whether you're at home, on the go, or in social settings, urb Delta-9 THC Gummies are easy to carry and consume without drawing unwanted attention.
Long lasting effects
Compared to some other consumption methods, the effects of THC gummies tend to last longer. This sustained relief is particularly beneficial for individuals seeking lasting relaxation or relief from chronic discomfort.
urb Delta-9 THC Gummies are designed to provide an extended experience, making them a top choice for many users.
Best delta 9 gummies: How they're made
urb makes makes vegan delta gummies from hemp.
Quality Assurance: urb prioritizes quality, ensuring that their gummies are free from contaminants and consistently meet high standards.
Lab-Tested: Every gummy undergo rigorous third-party testing, providing transparency and confidence in product purity and potency.
Variety: urb offers a range of flavors to cater to diverse tastes, but the Sour Blueberry variant remains a fan favorite.
Community Trust: urb has garnered a loyal following due to its commitment to delivering top-notch products and a positive customer experience.
Why Choose urb delta-9 THC gummies?
urb Delta 9 gummies stand out as a premium option in the world of THC-infused edibles, plus, the sour blueberry flavor tastes great.
With precise dosing, delectable flavors, and long-lasting effects because urb caters to a broad spectrum of users.
Elevate your cannabis experience with urb gummies today.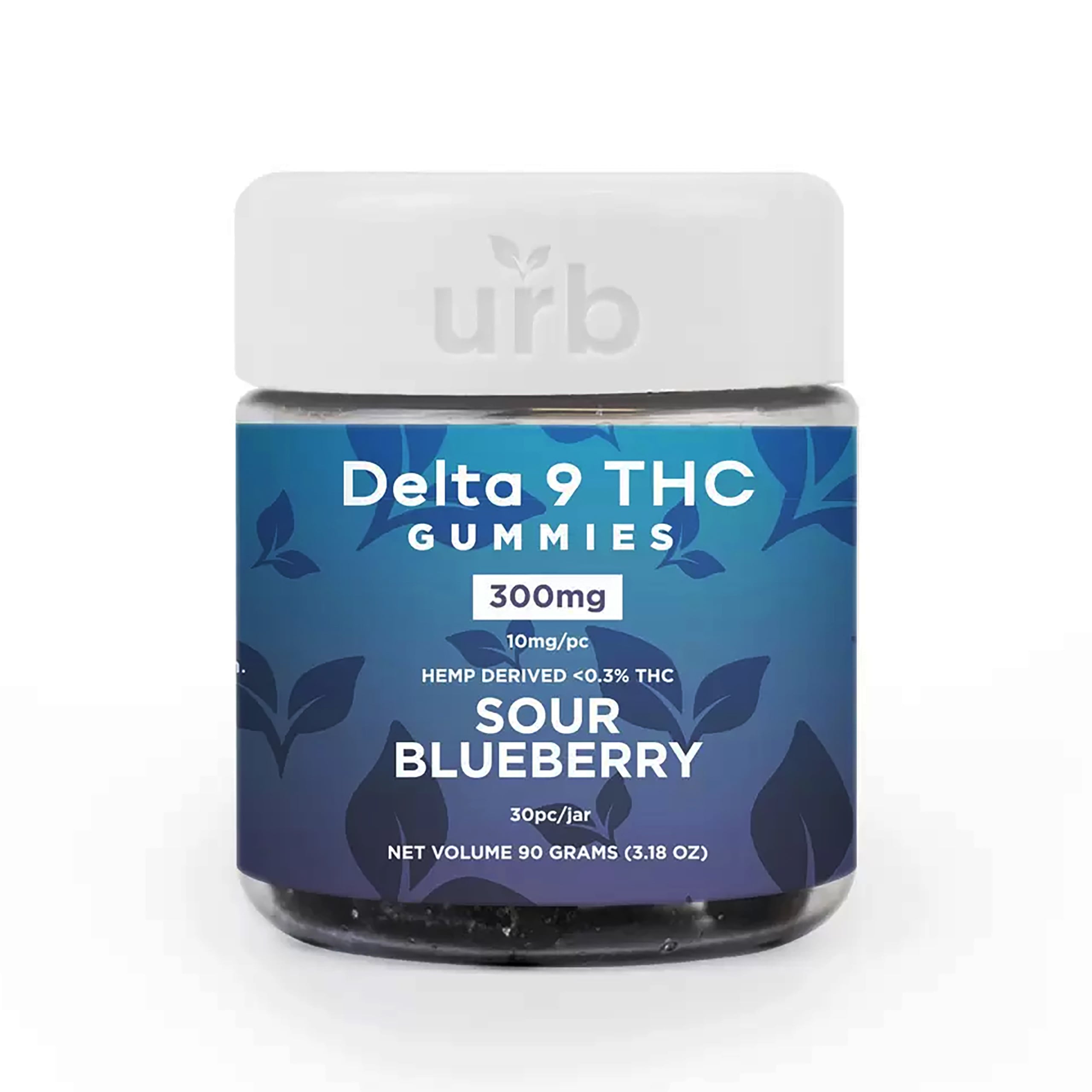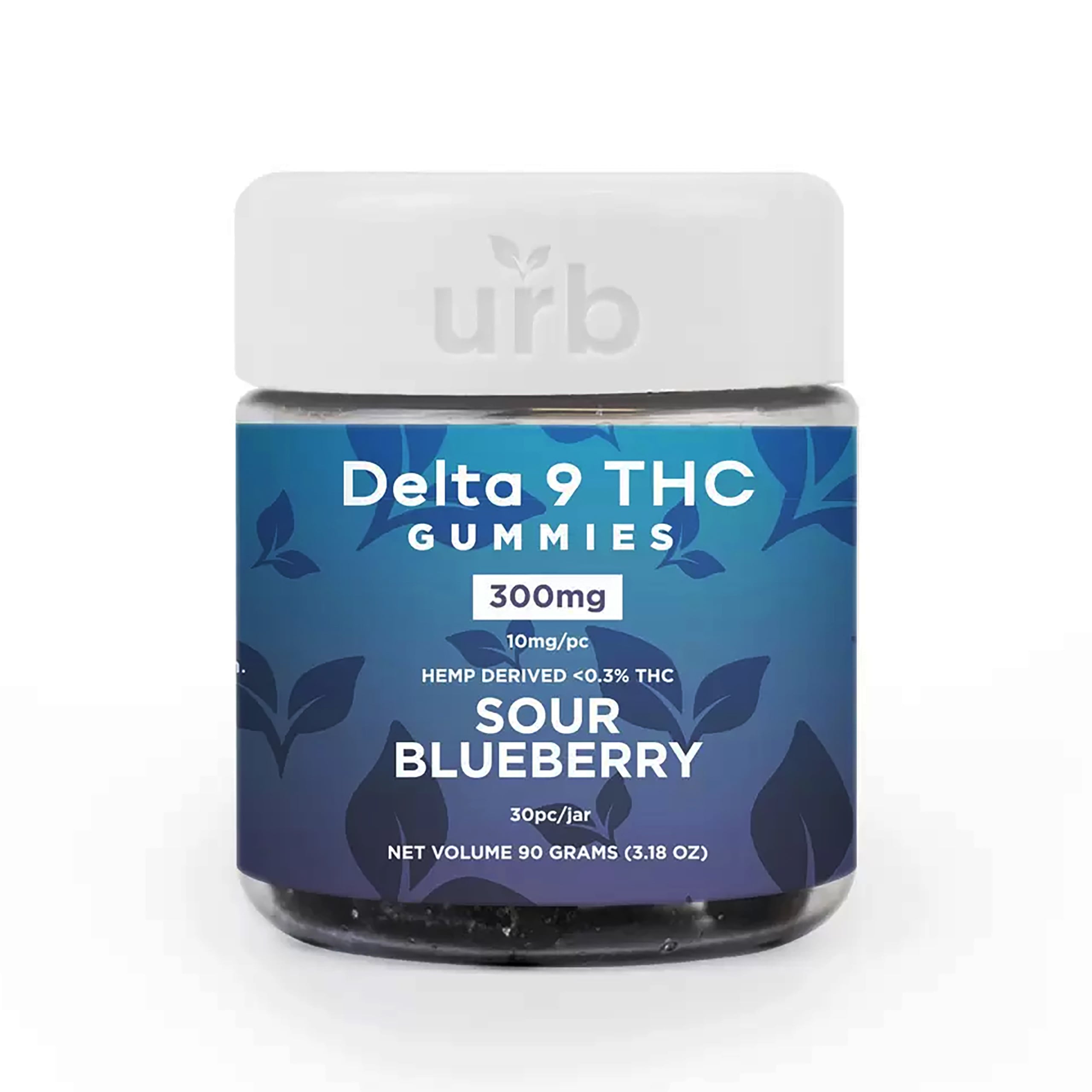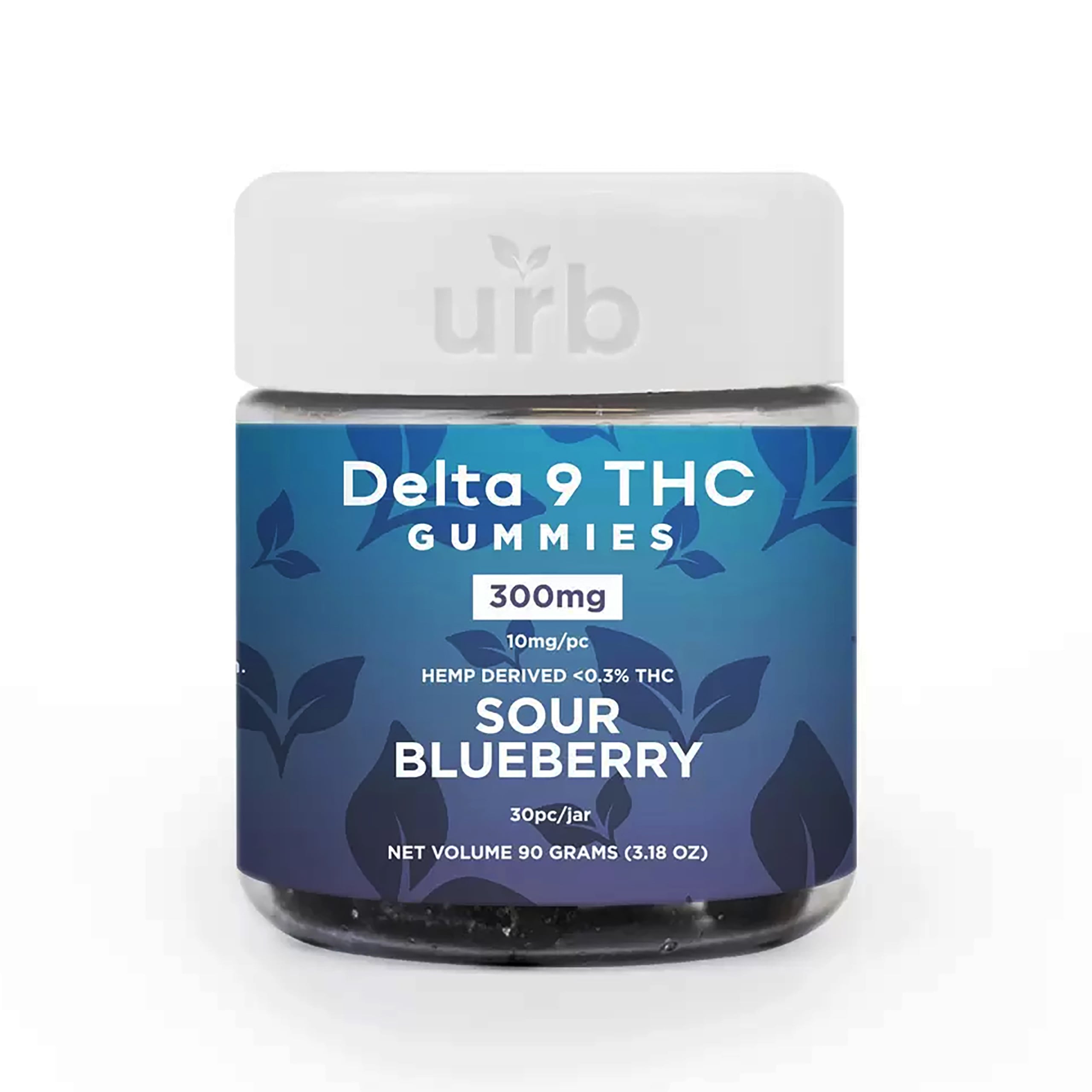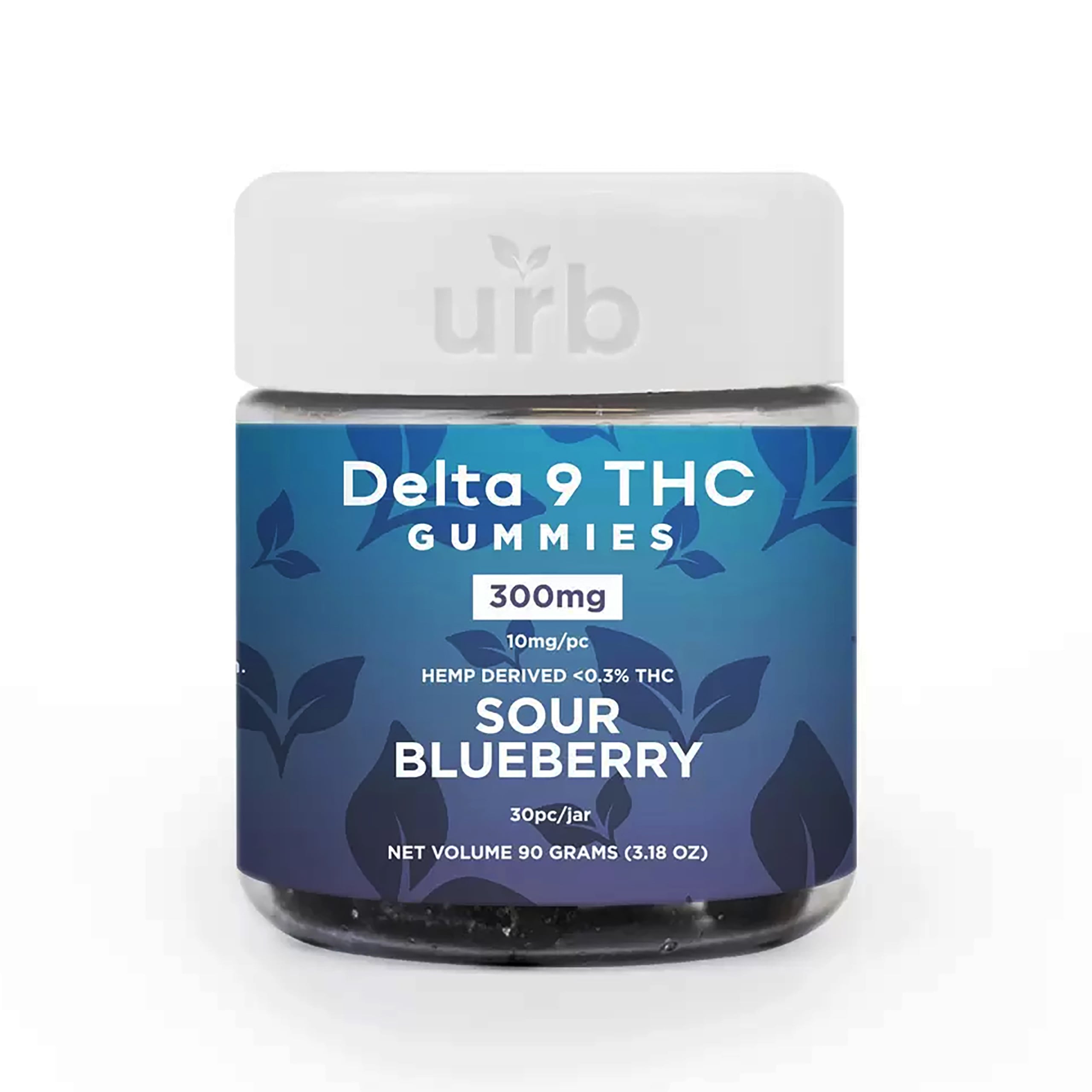 Mignon's blog
Live rosin is a cannabis concentrate known for purity, potency, and flavor. The solventless extraction process means no nasty chemicals.
Among hemp based cannabis products the question of Delta 8 vs Delta 9 vs Delta 10, "which is better?" is commonly asked.
Is CBD bad for you? The answer is not a simple yes or no. CBD offers numerous benefits, but it's essential to use it responsibly.