Pure Colorado CBD Unscented Body Butter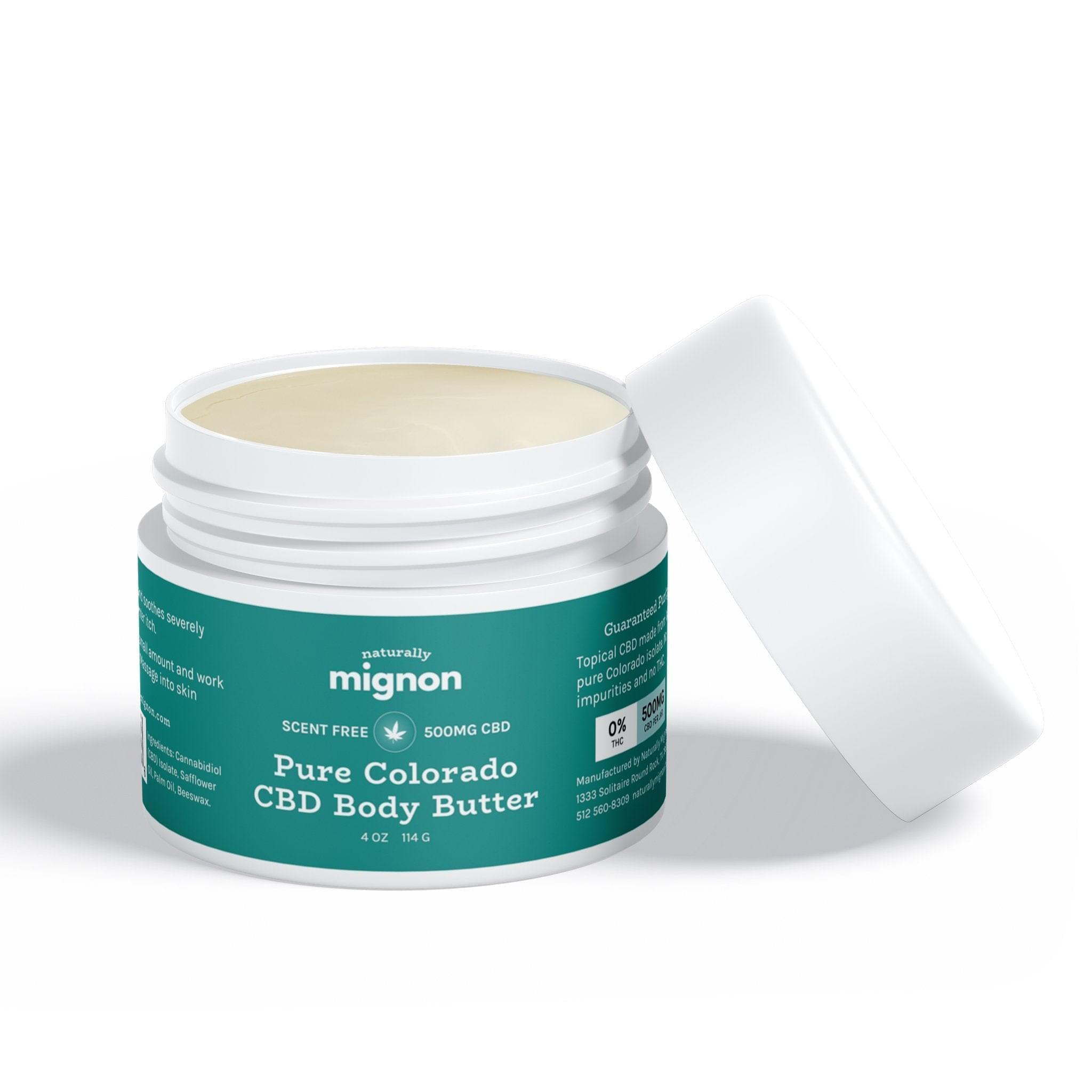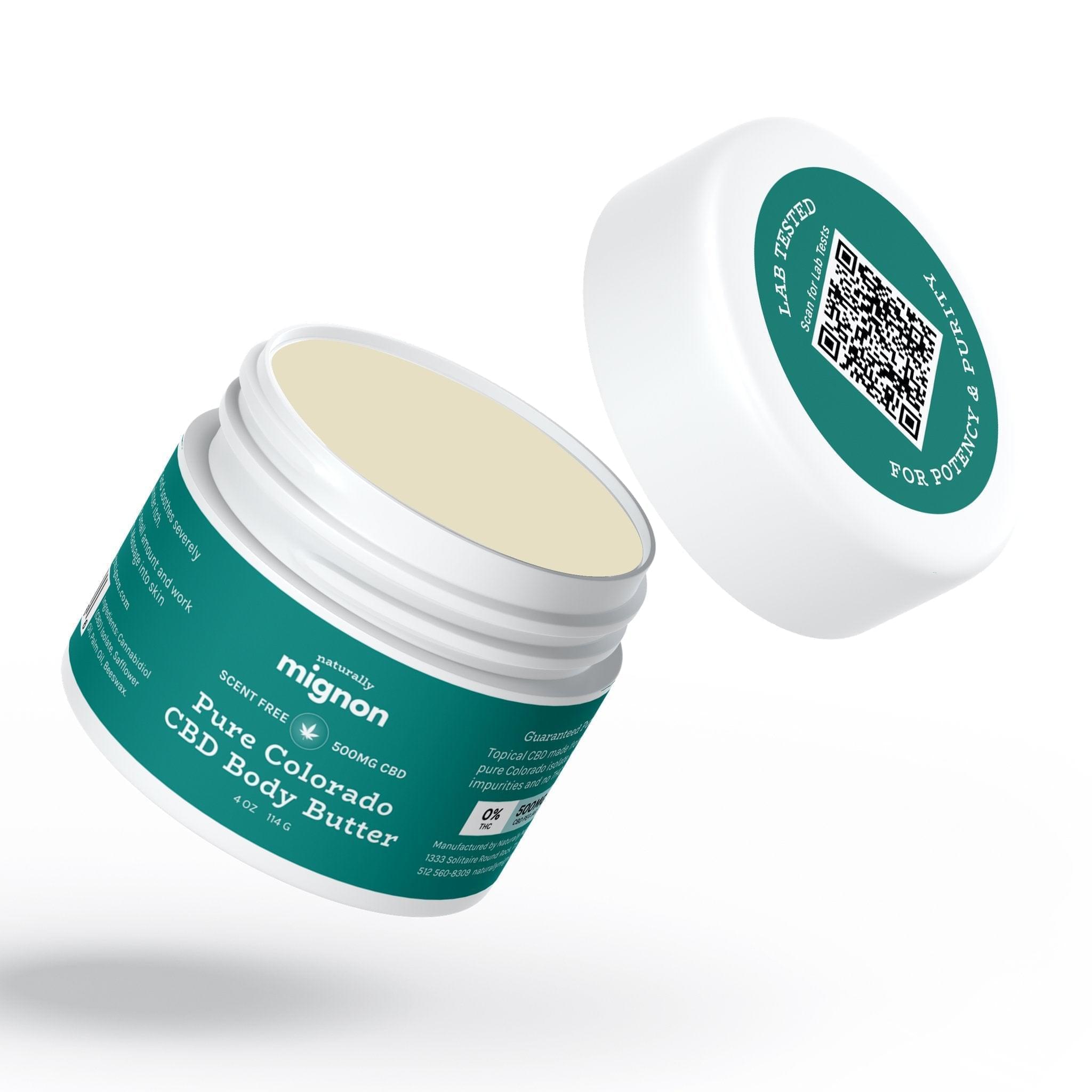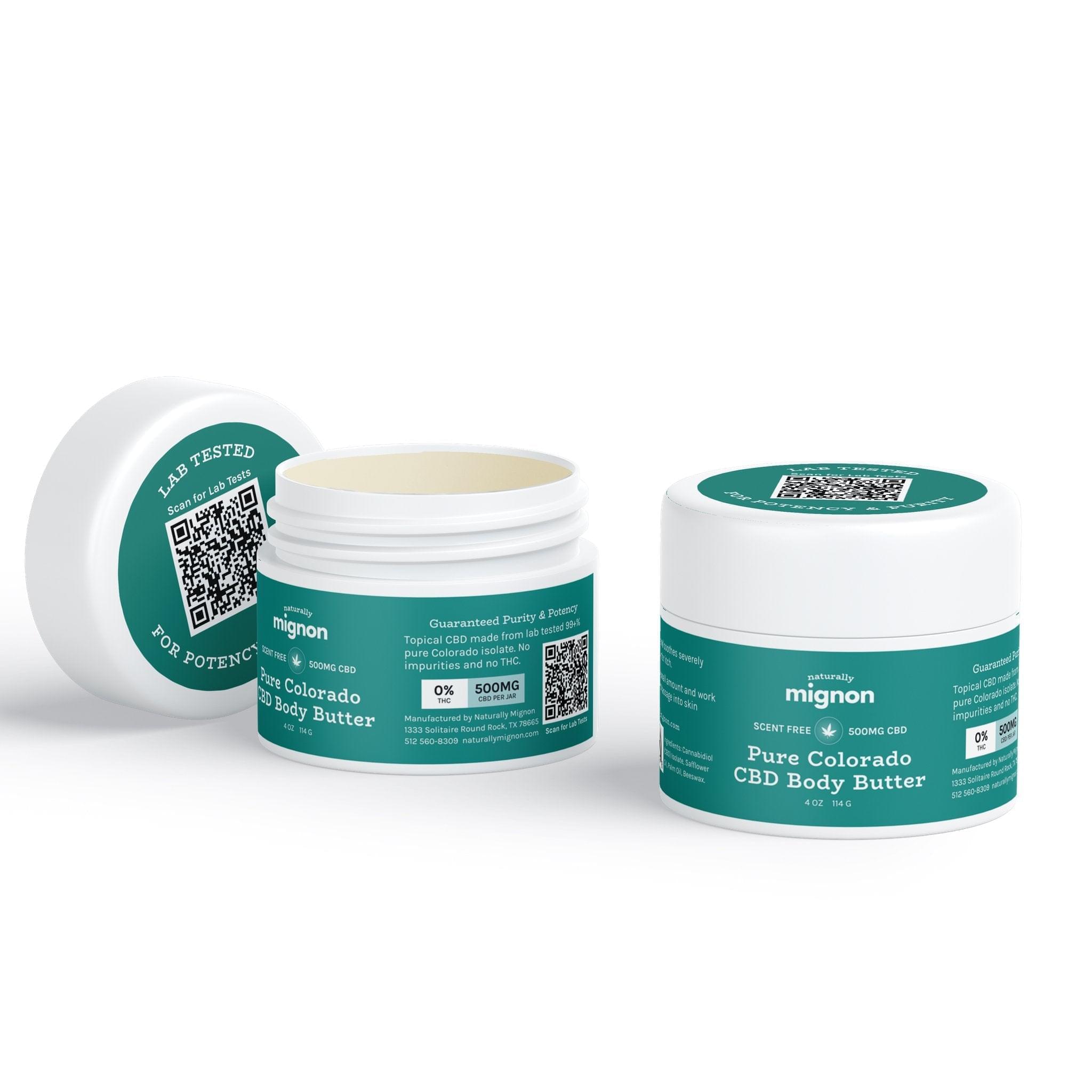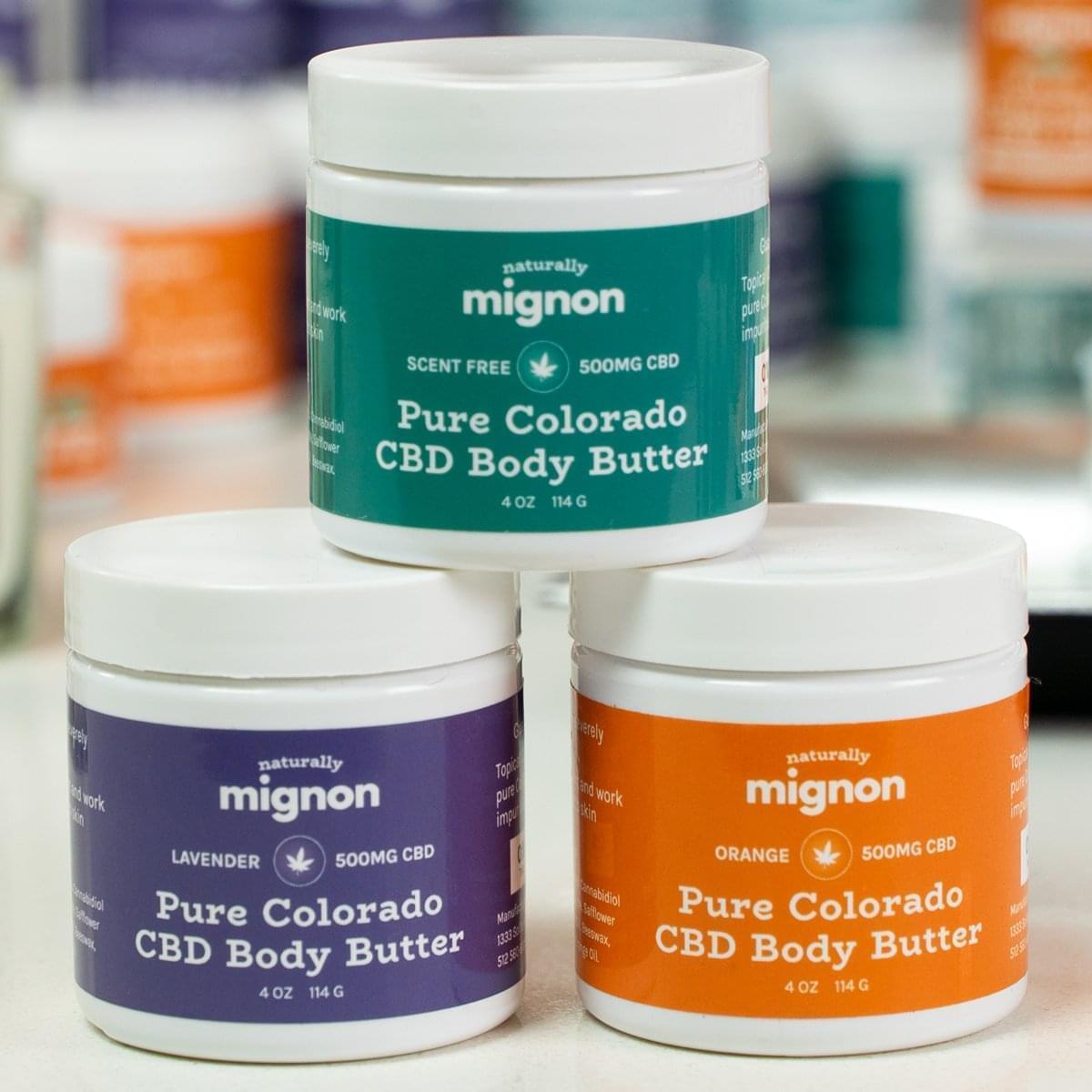 Body butter unscented
We infuse our Pure Colorado CBD Unscented Body Butter with natural oils, waxes and pure, THC-free CBD.
Our body butter is full of waxy, oily goodness that keeps skin hydrated for as long as a day or more.
When it comes to dry skin, unscented body butter does what ordinary lotions can't do.
Our butter soothes and moisturizes severely dry skin as well as offers relief for those suffering from eczema and winter rash.
Massage it into dry spots like elbows, feet or anywhere your skin needs hydration. 
All natural safflower oil, palm oil and beeswax creates a moisture barrier lasts all day whereas lotion tends to be temporary.
The 500mg of THC-free CBD offers the skin antioxidant and anti-inflammatory benefits which can be beneficial in treating skin inflammation, dryness and free radical damage.
In addition, the scent free formula is safe for the chemically sensitive. We also consider this a mens body butter because it doesn't contain the floral scents like lavender and orange.
4oz jar
500mg CBD per jar
Scent free
THC free
How to use CBD body butter
Apply topically to the skin as soon as you start feeling the itch.
Simply scoop out the CBD balm with your fingers and warm by rubbing bewtween hands before applying to skin.
It can also be used on dry skin spots or as a lip balm.
Our CBD body butter is made with natural oils. Because of this, avoid direct sun exposure after applying. It's also not recommend for use on the face.
Choose scented or unscented body butter
Ingredients
Safflower oil, palm oil, beeswax, and CBD isolate.
Guaranteed CBD potency
We make CBD unscented body butter with CBD potency certified by third party testing.
Click here to see the CBD Certificates of Analysis.
Food and Drug Administration (FDA) disclosure
These statements have not been evaluated by the Food and Drug Administration. These products are not intended to diagnose, treat, cure or prevent any disease.