RECBD Electrolyte CBD Drink Mix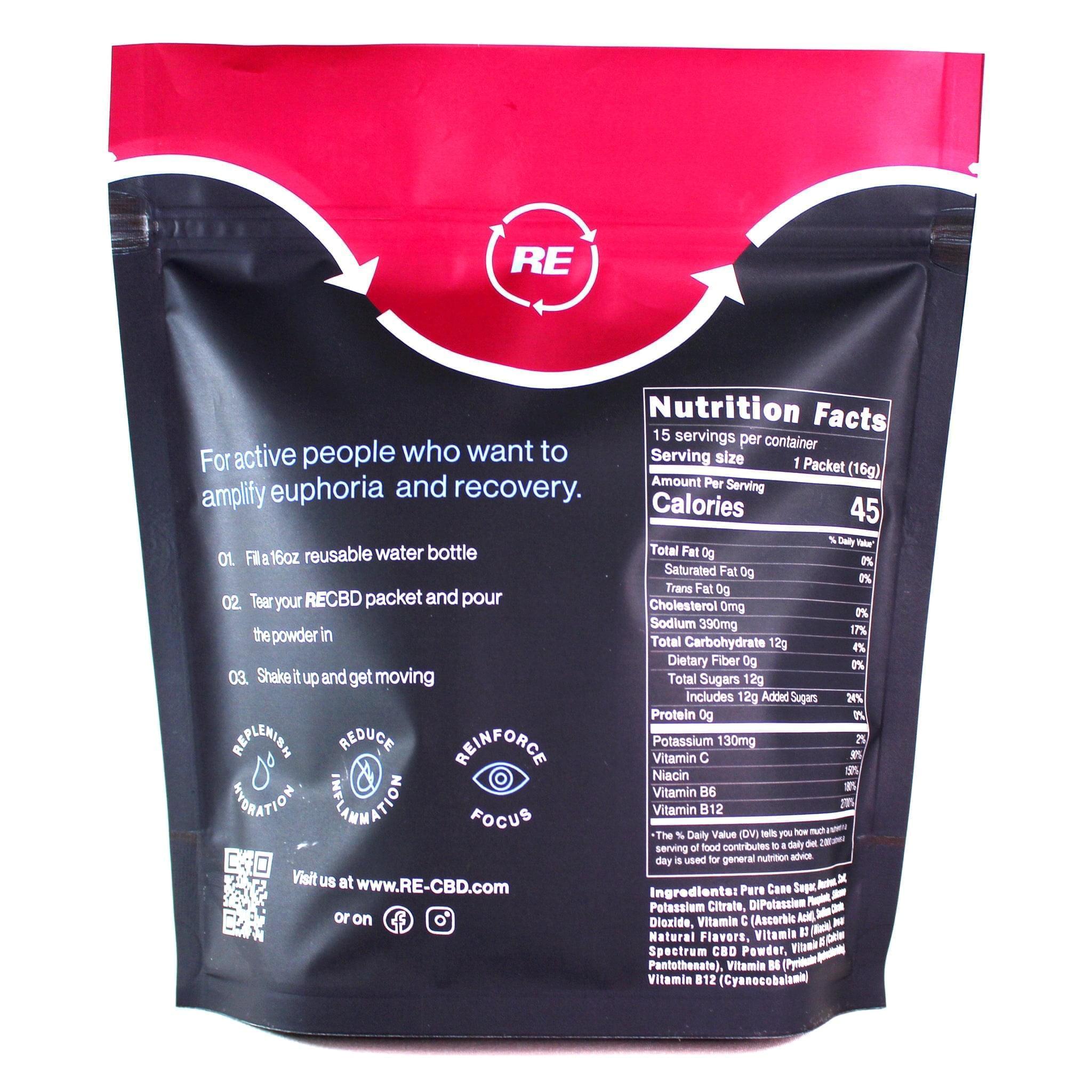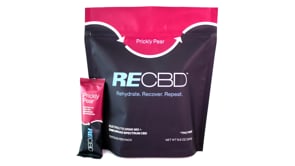 CBD powders for drinks
RECBD makes its Electrolyte CBD Drink Mix for people with active lifestyles and for post workout recovery.
The CBD infused drink is a blend of ingredients that hydrates as well as restores vital minerals. The CBD also acts as anti-inflammatory for repairing muscles.
The next time you push your limits in training or competition, replenish with CBD for energy. Your body will thank you for it.
RECBD CBD Drink Mix comes in a fruity, prickly pear flavor that customer's love.
Every bag has 15 servings. The on the go CBD drink has 20mg of broad spectrum CBD and is also perfect for throwing in your gym bag, back pack, or purse.
The benefits of our CBD energy drinks
Fights inflammation and mental fatigue
Alleviates anxiety and improves energy
Hydrates 2x faster than water alone
Far less sugar than other sports drinks
Vitamins
Vitamin C (Ascorbic Acid)
Vitamin B3, (Niacin)
Vitamin B5 (Pantothenate)
Vitamin B6 (Pyridoxine)
Vitamin B12 
Potential Health Benefits: Oral consumption of broad spectrum CBD is associated with a wide range of potential health benefits. These include pain management, reduced anxiety, better sleep, anti-inflammatory effects, as well as support for digestion and the immune system.
Long-Lasting Effects: When taken orally, CBD is absorbed slowly through the digestive system, resulting in a longer lasting effect compared to other methods, like inhalation.
Ease of Use: Broad spectrum CBD is available in various forms, such as oils, capsules, and edibles, making it easy for people to find a method that suits them,.
What are electrolytes and what do they do?
Loss of electrolytes through exercise or illness causes dehydration and muscle cramps because minerals in the blood help balance fluids in the body.
Our CBD electrolyte drink provides electrolytes needed for optimal health and physical performance because it has a proper ratio of sodium, potassium, magnesium, calcium, and other electrolytes.
Broad spectrum CBD
Broad spectrum CBD (cannabidiol)comes from the cannabis plant but contains a combination of compounds, setting it apart from other forms of CBD. It differs from two other types of CBD: full spectrum CBD and CBD isolate.
Broad Spectrum CBD contains various compounds found in the cannabis plant, such as cannabinoids, terpenes, but with the notable absence of THC (tetrahydrocannabinol). THC is the component responsible for the "high" with cannabis.
CBD drink mix packets
20mg CBD per packet
Prickly pear flavor
15 servings per bag
THC Free
Vegan
CBD and heart health
CBD research links several benefits for the heart and circulatory system, which includes the ability to lower high blood pressure.
Ingredients
Pure Cane Sugar, Dextrose, Salt, Potassium Citrate, Dipotassium Phosphate, Dioxide, Vitamin C (Ascorbic Acid), Sodium , Natural Flavors, Vitamin B3, (Niacin), Broad Spectrum CBD Powder, Vitamin B5 (Pantothenate), Vitamin B6 (Pyridoxine), Vitamin B12 (Cyanobalamin).
Food and Drug Administration (FDA)
The FDA has yet to evaluate these statements about cannabidiol drinks and the intent is not to diagnose, treat, or cure any disease.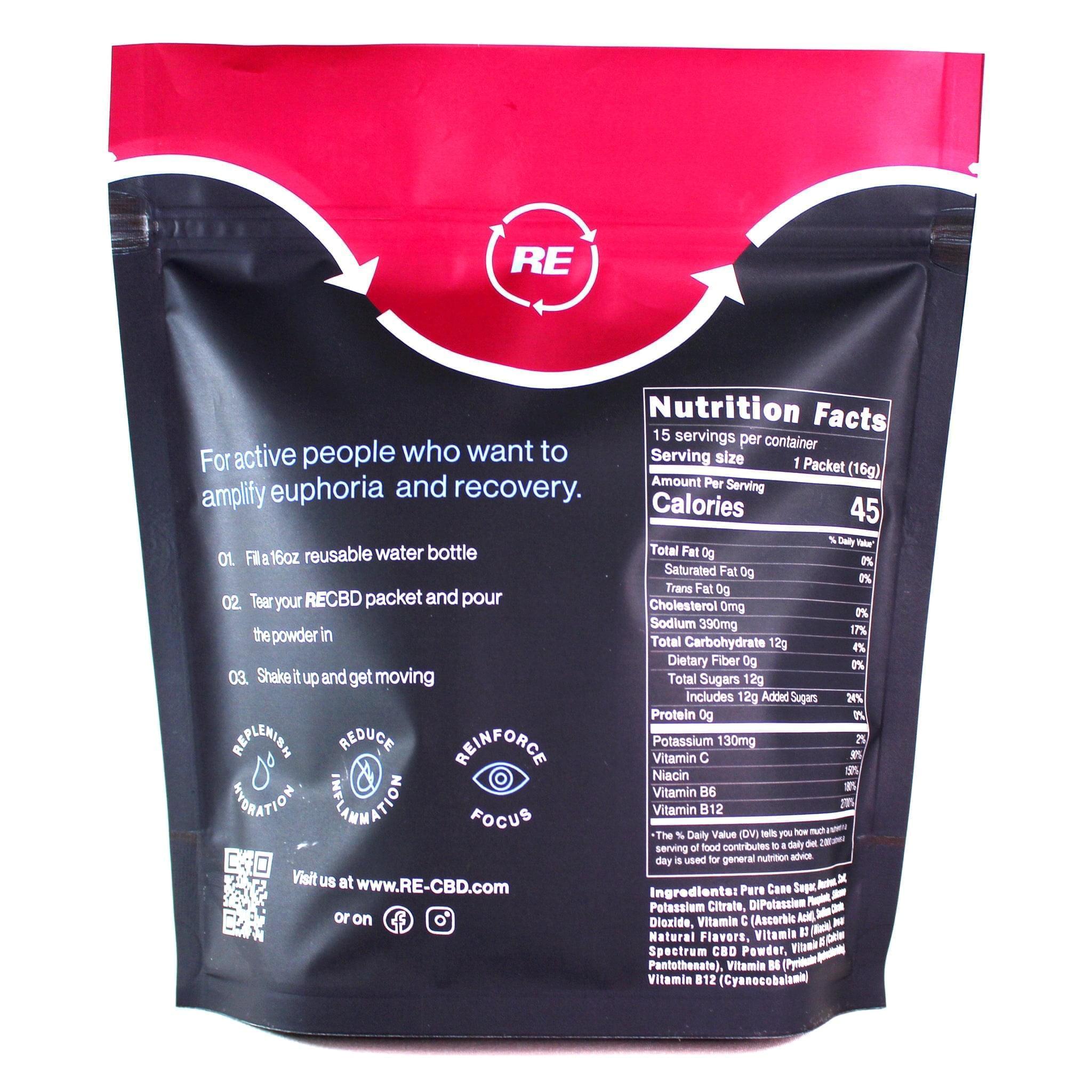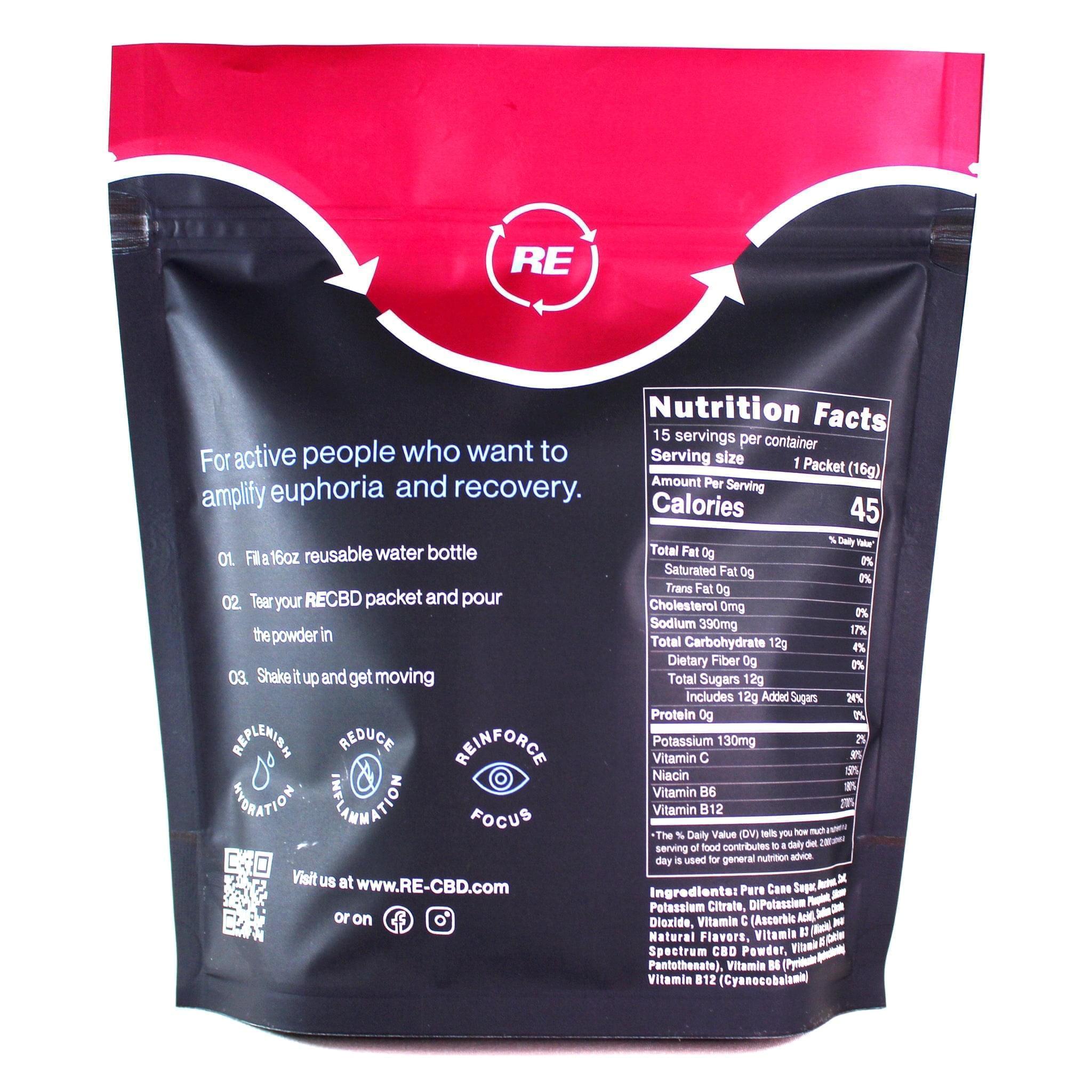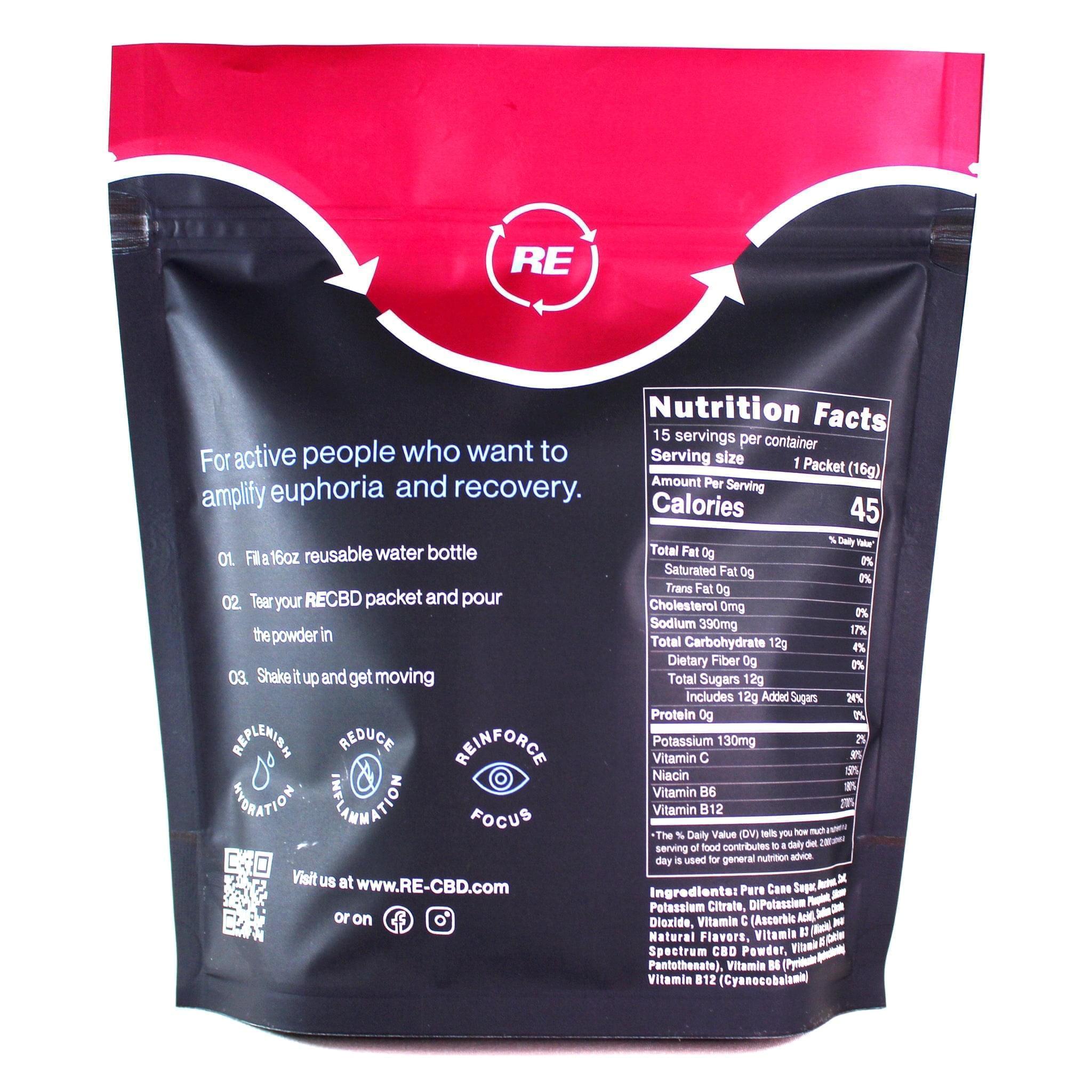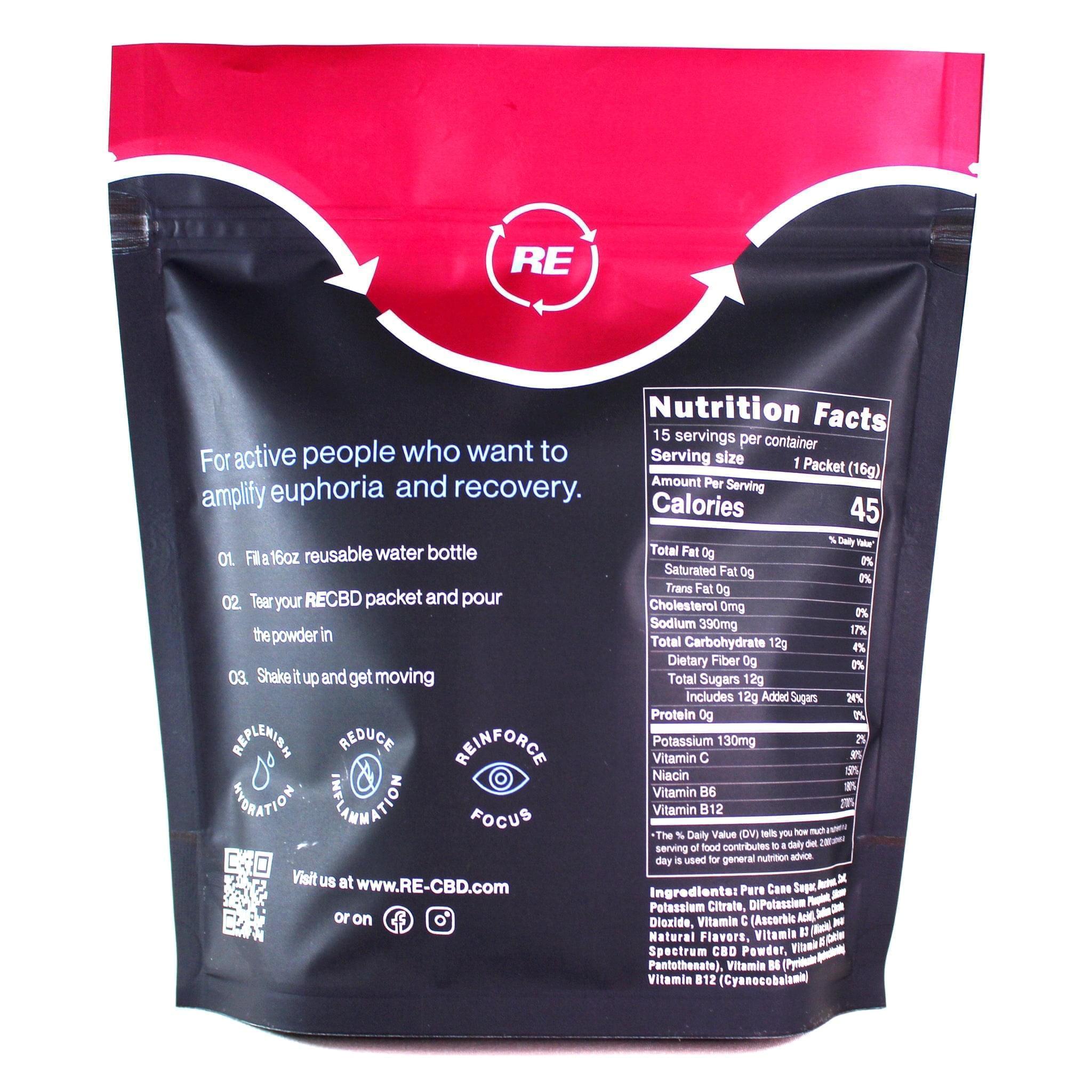 Q: Can oral broad spectrum CBD in CBD drink powders make me high?
A: No, oral broad spectrum CBD does not contain significant amounts of THC, the psychoactive compound in cannabis, and will not make you high.
Q: How much CBD is in each packet?
Each packet is a complete 20mg CBD drink. There is 300mg of CBD in each bag (15 CBD drink mix packets).
Q: How long does it take to feel the effects of broad spectrum CBD?
A: The time it takes to feel the effects varies from person to person, but it typically ranges from 30 minutes to 2 hours.
Q: Are there any side effects of broad spectrum CBD?
A: While side effects are rare and mild, they can include dry mouth, dizziness, and changes in appetite.
Q: Can I take CBD with other medications?
A: It's essential to consult with a healthcare professional before combining CBD with other medications to avoid potential interactions.
Q: Is CBD legal?
A: Yes. It is a hemp based product and legal in the US.
Rehydrate, recover, repeat
Watch the CBD Drink Mix Video
CBD drink articles
The world of athletic recovery has seen a surge in revolutionary products like CBD energy drinks and CBD drink mixes that are emerging as powerful allies for athletes.