Purple Flowers Lotion CBD Candle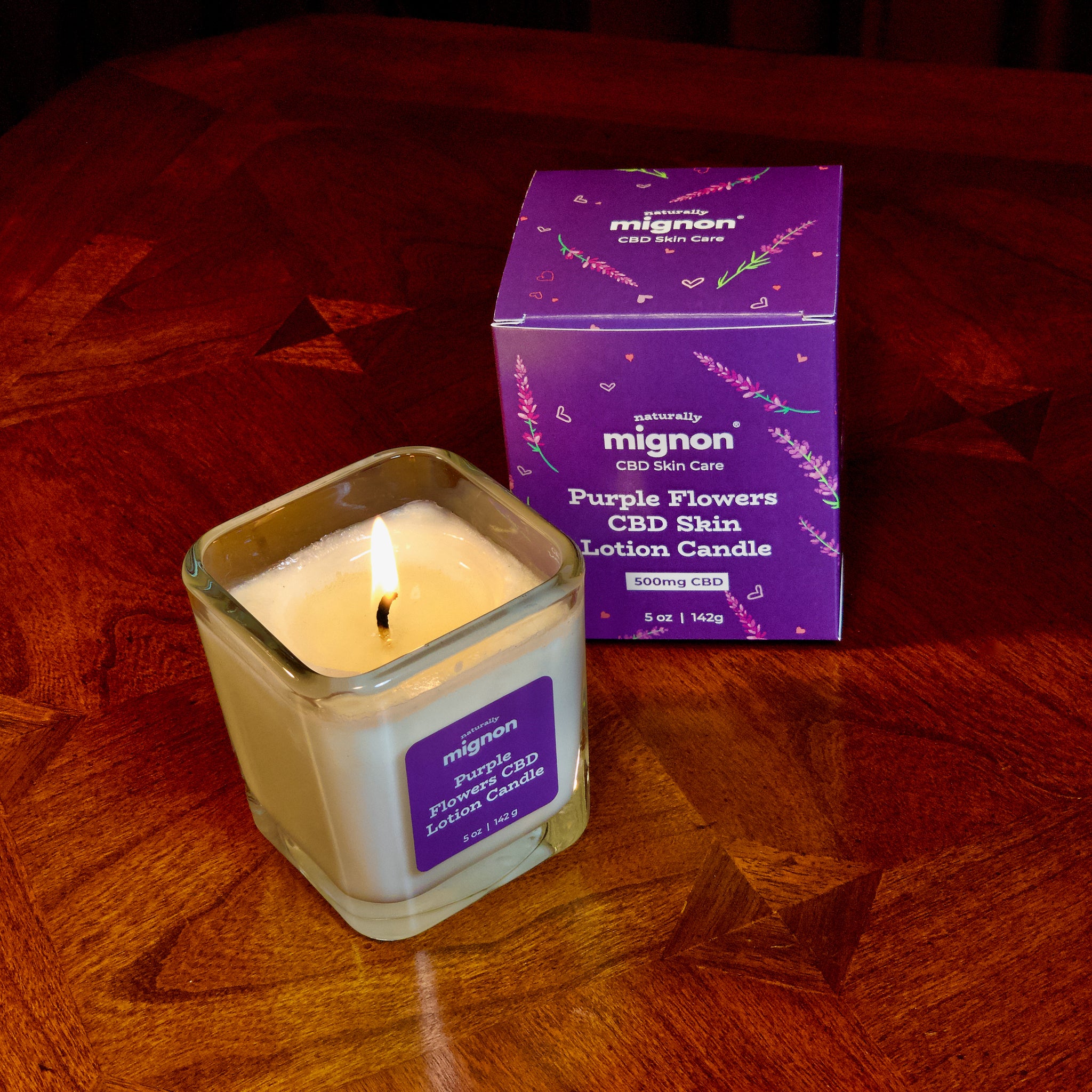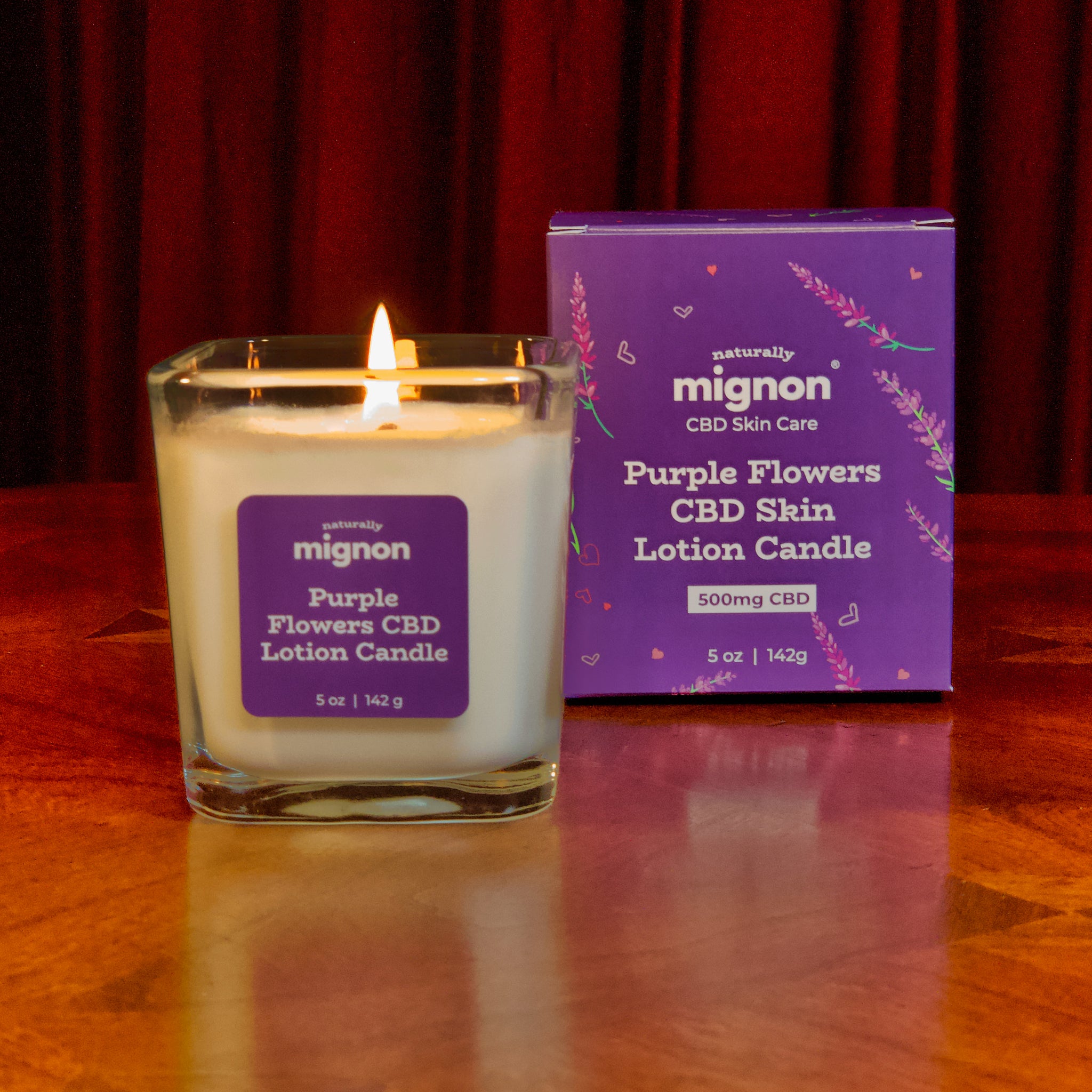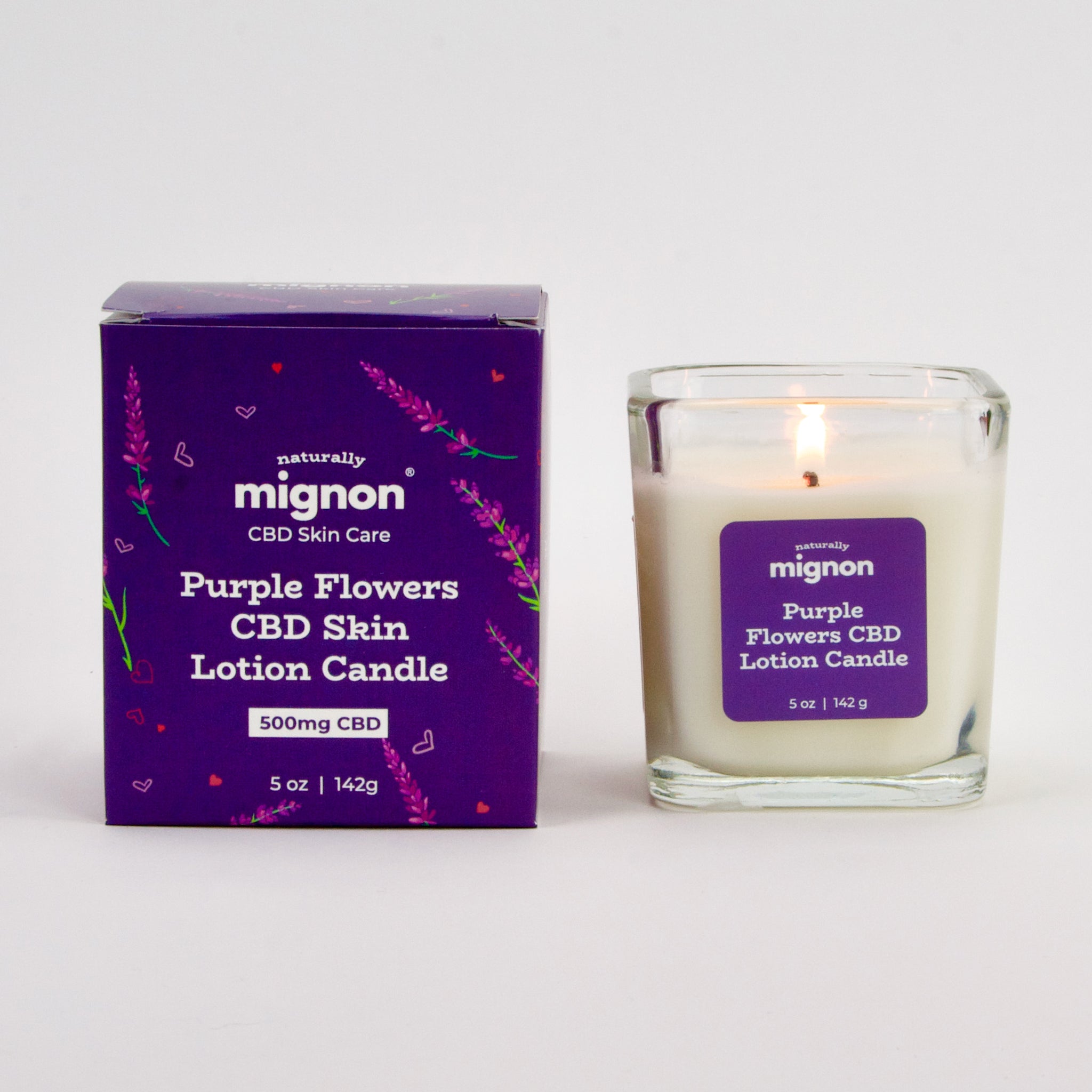 CBD infused candles
We handcraft our Purple Flowers CBD Candle by combining the aroma of a candle with a warm, nourishing skin moisturizer.
The rich, warm, and moisturizing wax and oil in the candle soften the skin, while also helping to seal the skin's natural moisture barrier.
We infuse each candle with 500mg of THC-free pure CBD, using soy wax, shea butter, and coconut oil.
They also have a lovely lavender scent.
Each CBD candle is 5oz and the burn time is about 20 hours.
ight and wait for the wax to melt into lotion. After that, you can dip your fingers in and start working away aches and pains and relieving dry skin.
How to use
When you are ready, light the CBD infused candle and allow the wax to melt into a pool. When you melt the desired amount of oils, blow out the flame.
After that, dip your fingers in and gently rub the waxy oils on your skin for a wonderful moisturizing massage.
CBD candles benefits
Treats hands, elbows, feet and flaky skin
A fabulous warm and relaxing body massage wax
A soothing cream for manicures and pedicures
Moderate topical pain relief
What we include
Our candles are handcrafted from the highest quality ingredients.
Pure soy wax
Organic extra virgin coconut oil
African shea butter
Phthalate free fragrance oil
Pure CBD isolate (THC free)
Guaranteed potency
The potency of our CBD Candles is certified by third party testing.
Click here to see the CBD Certificates of Analysis.
Food and Drug Administration (FDA) disclosure
These statements have not been evaluated by the Food and Drug Administration. These products are not intended to diagnose, treat, cure or prevent any disease.