Pure Colorado CBD and Lavender Goat Milk Soap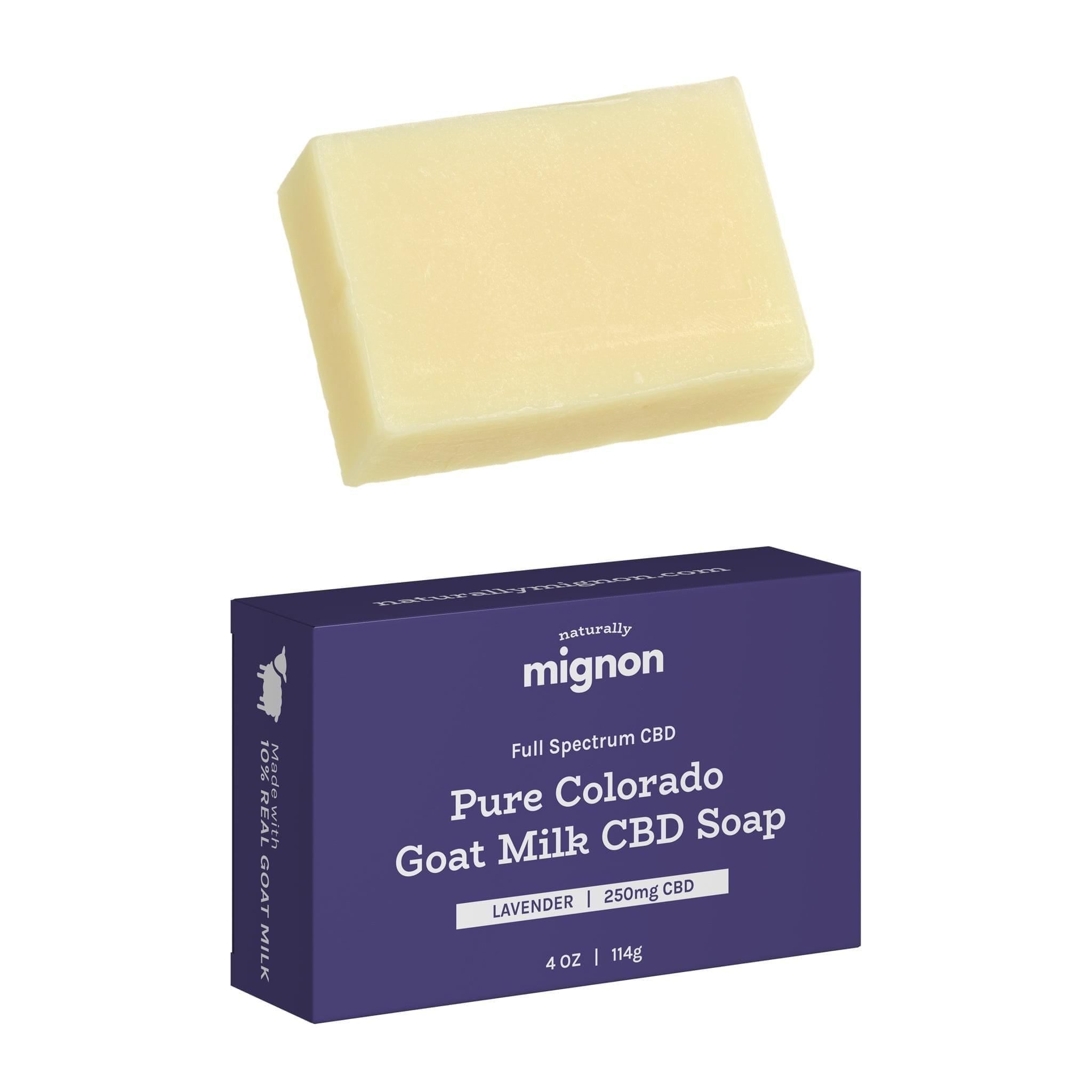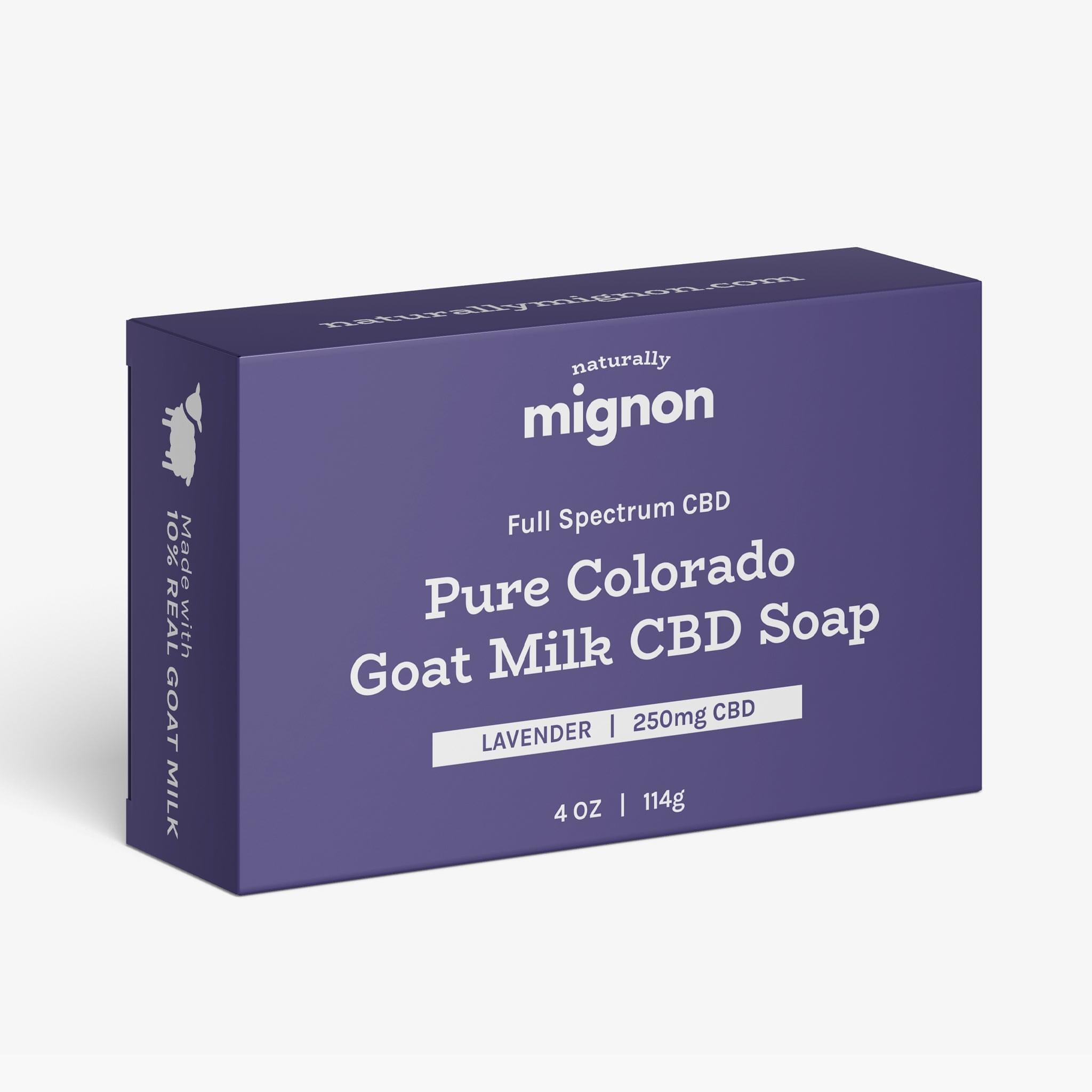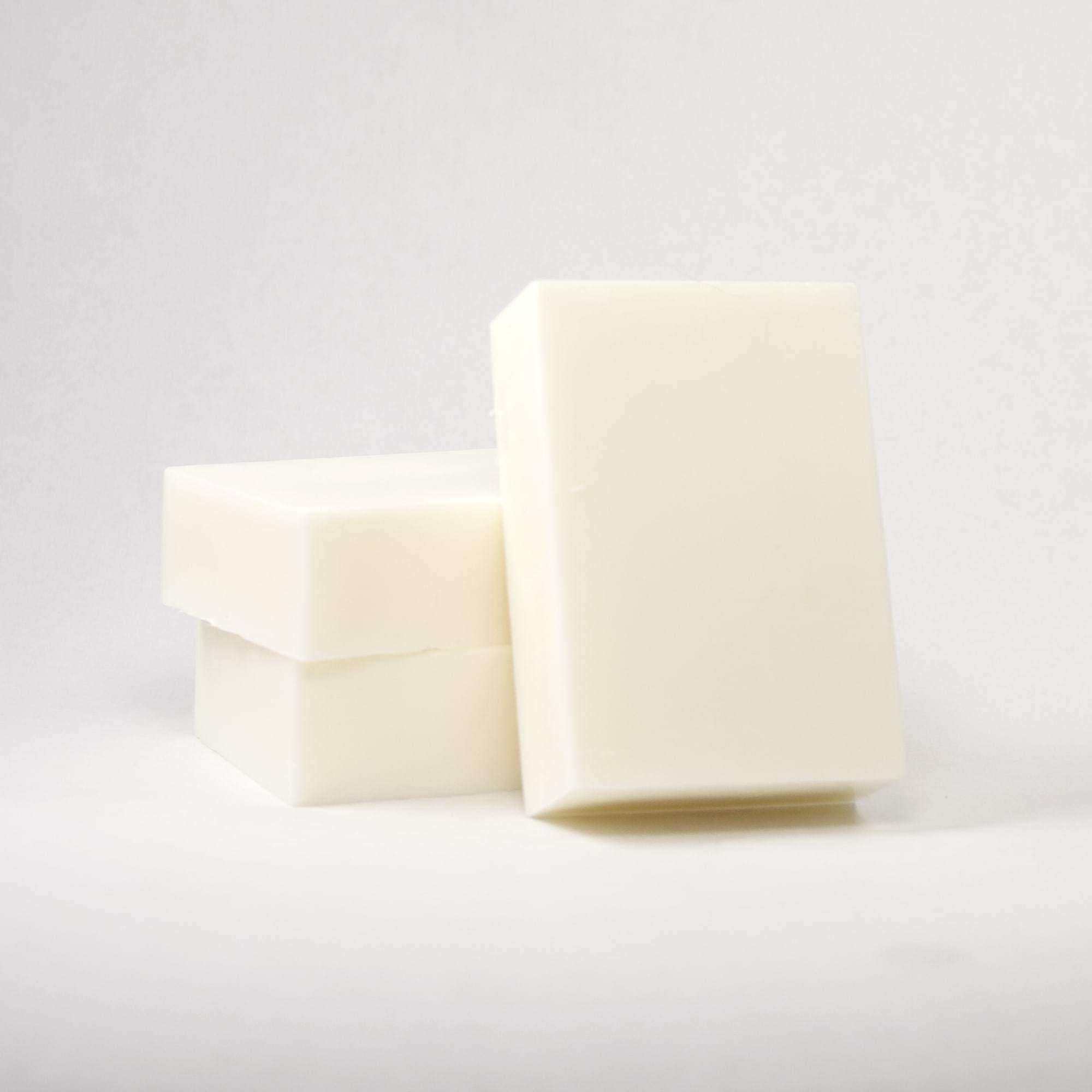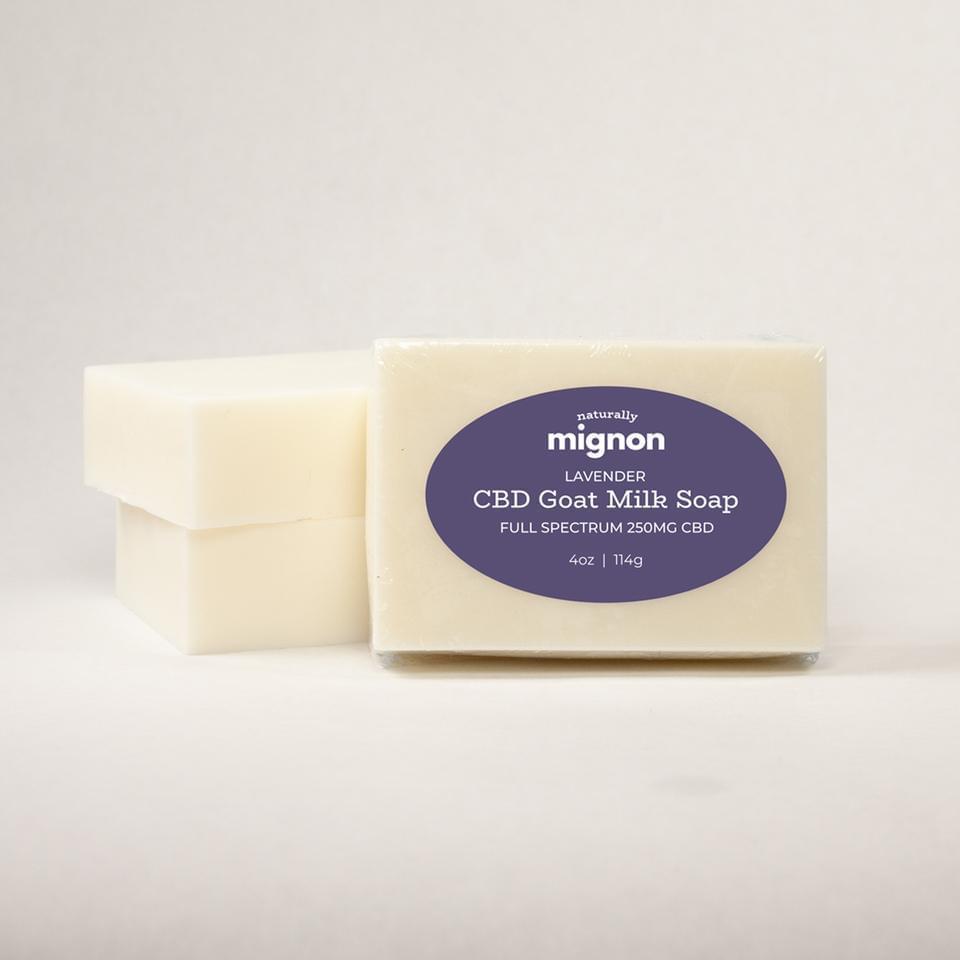 CBD lavender soap
We infuse our Pure Colorado Lavender Goat Milk Soap with natural oils, full spectrum CBD oil and real lavender essential oil.
They are formulated with gentle, natural cleansers. Goat milk produces a thick, luscious lather that leaves your hands feeling silky smooth!
Our CBD soaps are much milder than most supermarket brand soaps, so they are great for anyone with dry skin or eczema and finds high detergent bar soaps too harsh.
We pack 10% of farm fresh goat milk into every bar of goat milk soap and then infuse it with premium lavender oil.
Lavender goat milk soap benefits
The CBD in soap is a potent anti-inflammatory because it reduces irritation, redness, and acne. Moreover, it soothes psoriasis and offers topical pain relief.
Goat milk hydrates and makes skin glow as well as loaded with lactic acids, vitamins A, D, E, and K.
Ideal for people with chemically sensitive skin or because they find store brand soaps too harsh.
The fragrant lavender essential oil has antioxidants and reduces inflammation. It also has antimicrobial properties.
Ingredients
Coconut Oil, Palm Oil, Safflower Oil, Kosher Vegetable Glycerine Goat's Milk, Purified Water, Lavender Oil, Full Spectrum CBD Oil, Sodium Hydroxide, Lavender Essential Oil, Sorbitol, Propylene Glycol from Vegetable Glycerine, Sorbitan Oleate, Oat Protein, Titanium Dioxide.
Guaranteed CBD potency
The CBD in soap is certified by third party testing.
Click here to see the CBD Certificates of Analysis.
Food and Drug Administration (FDA) disclosure
Naturally Mignon is a CBD skin care company. The FDA has yet to evaluate these statements and the intent is not to diagnose, treat, or cure any disease.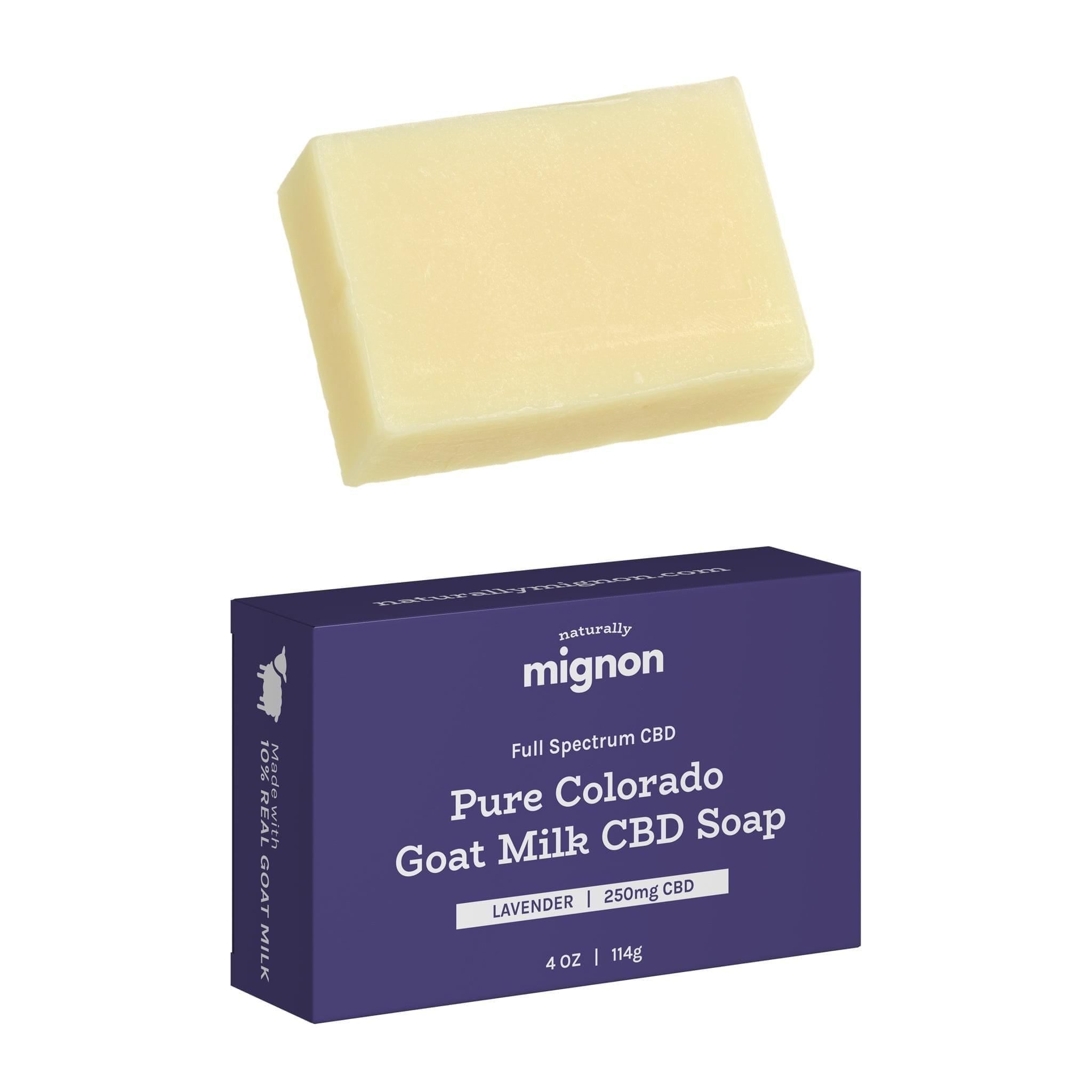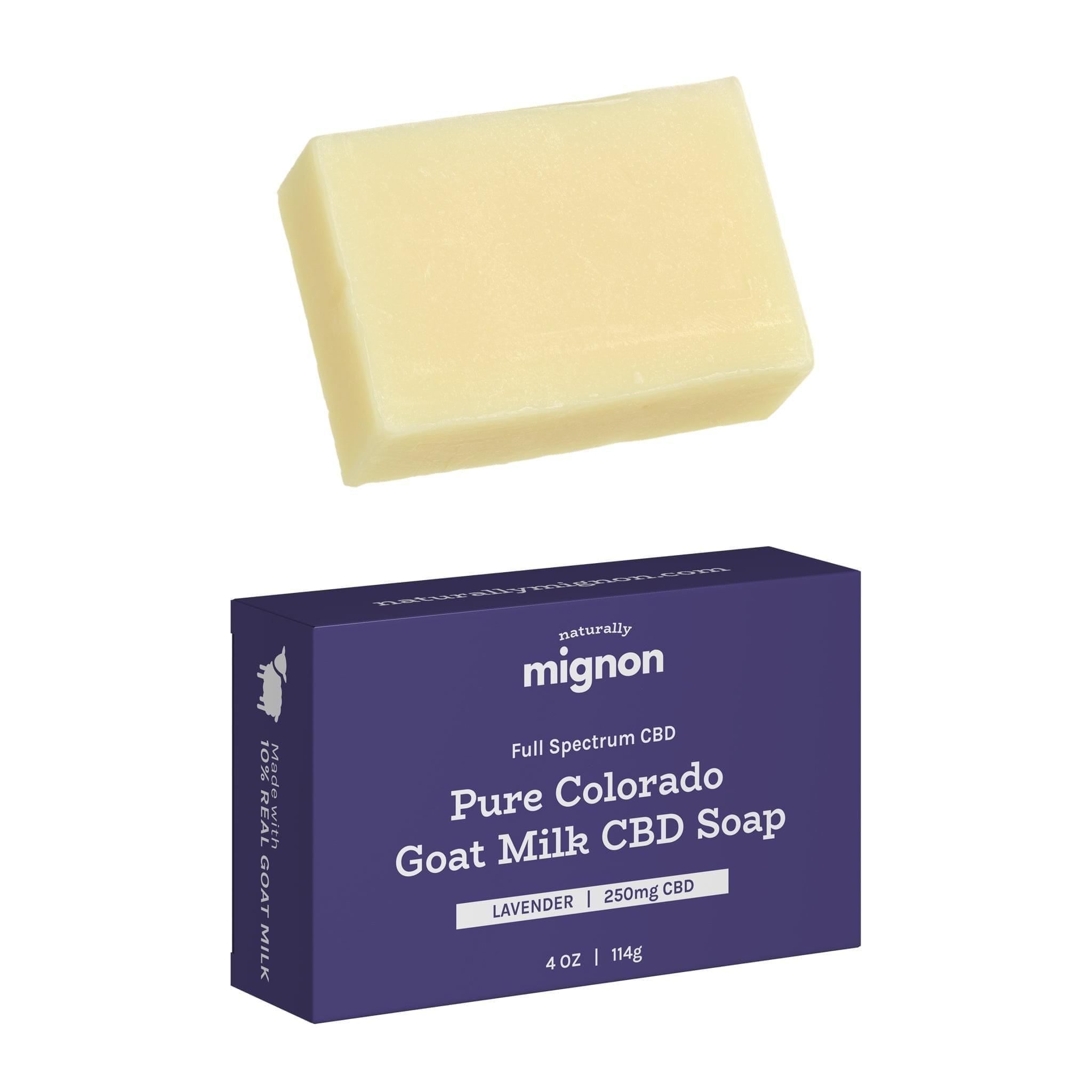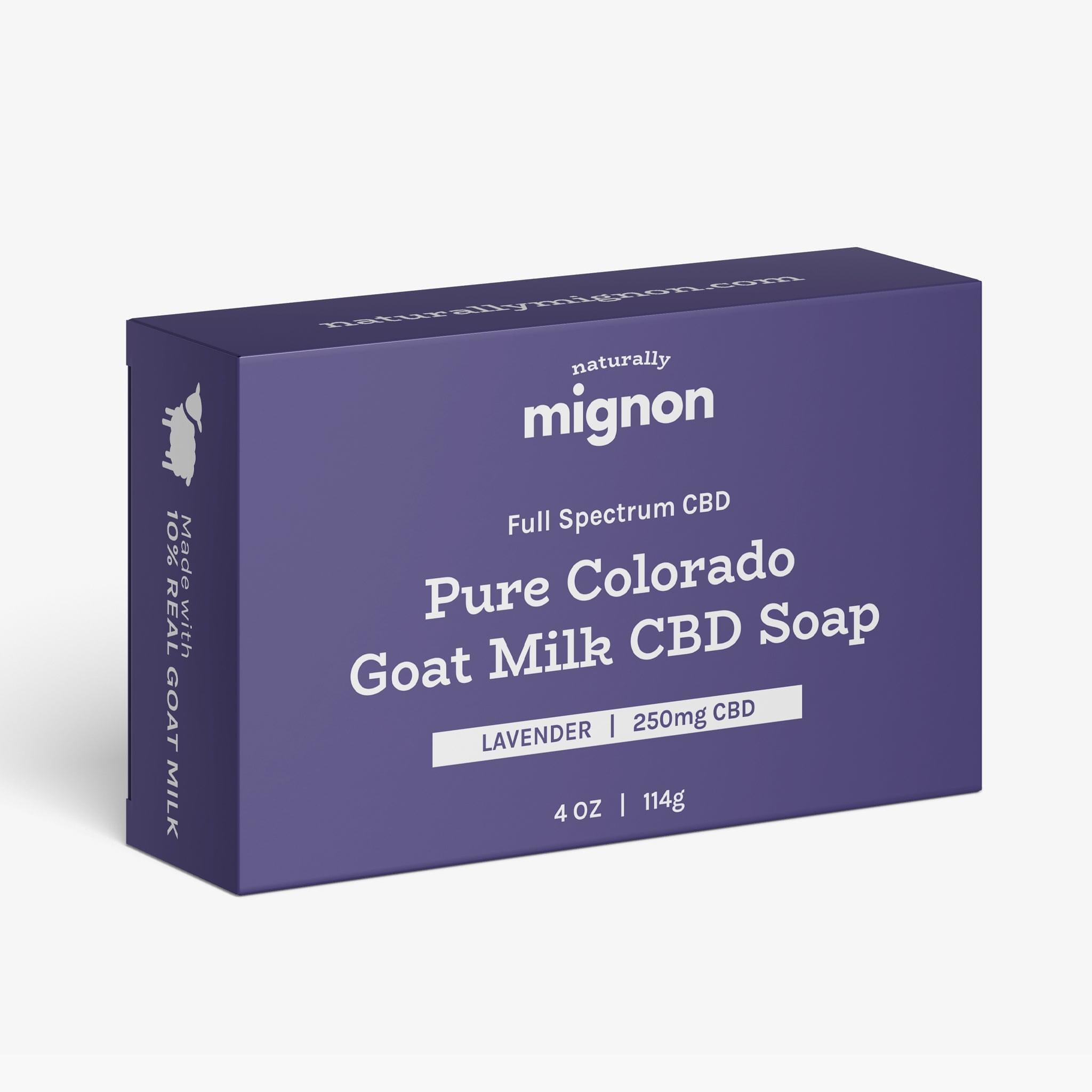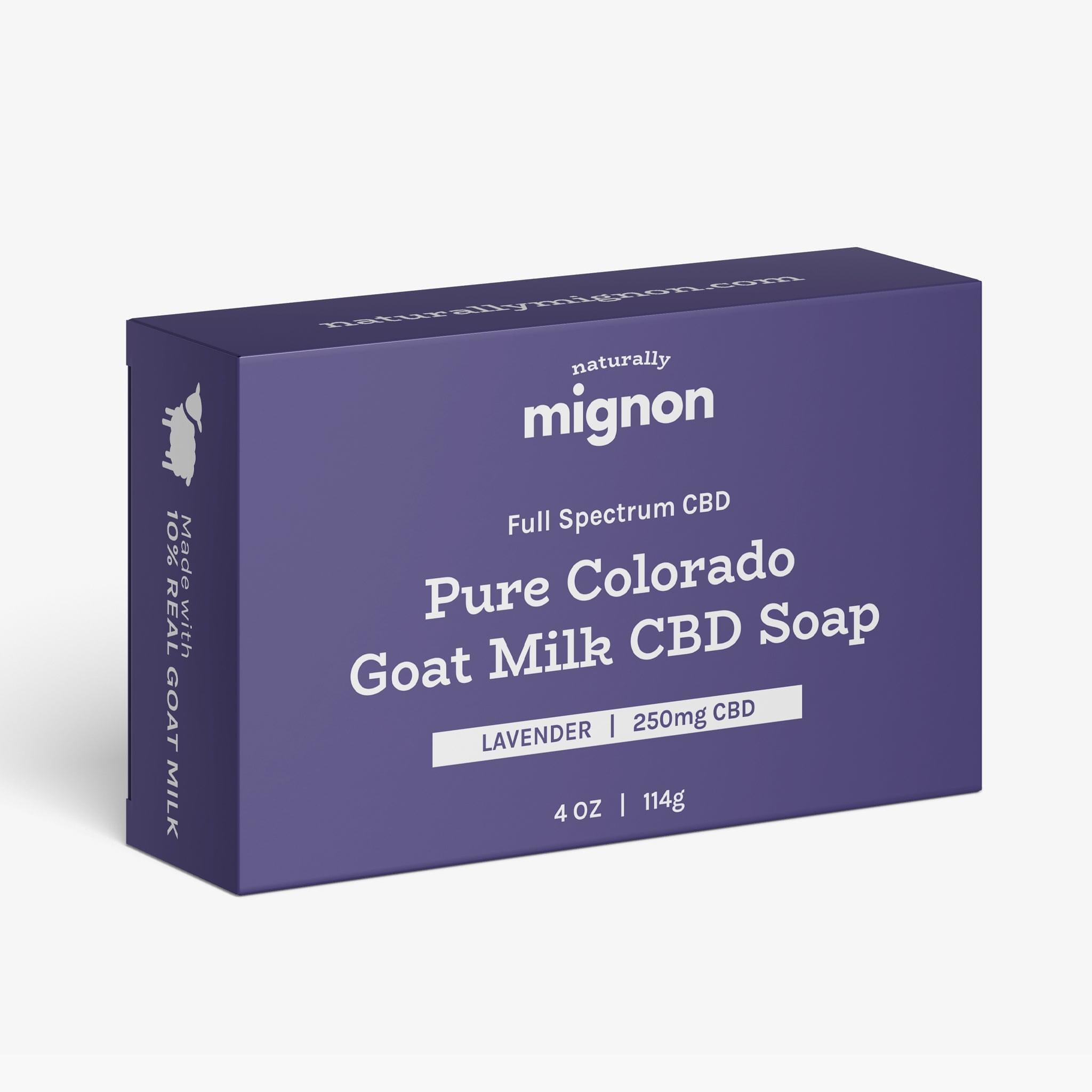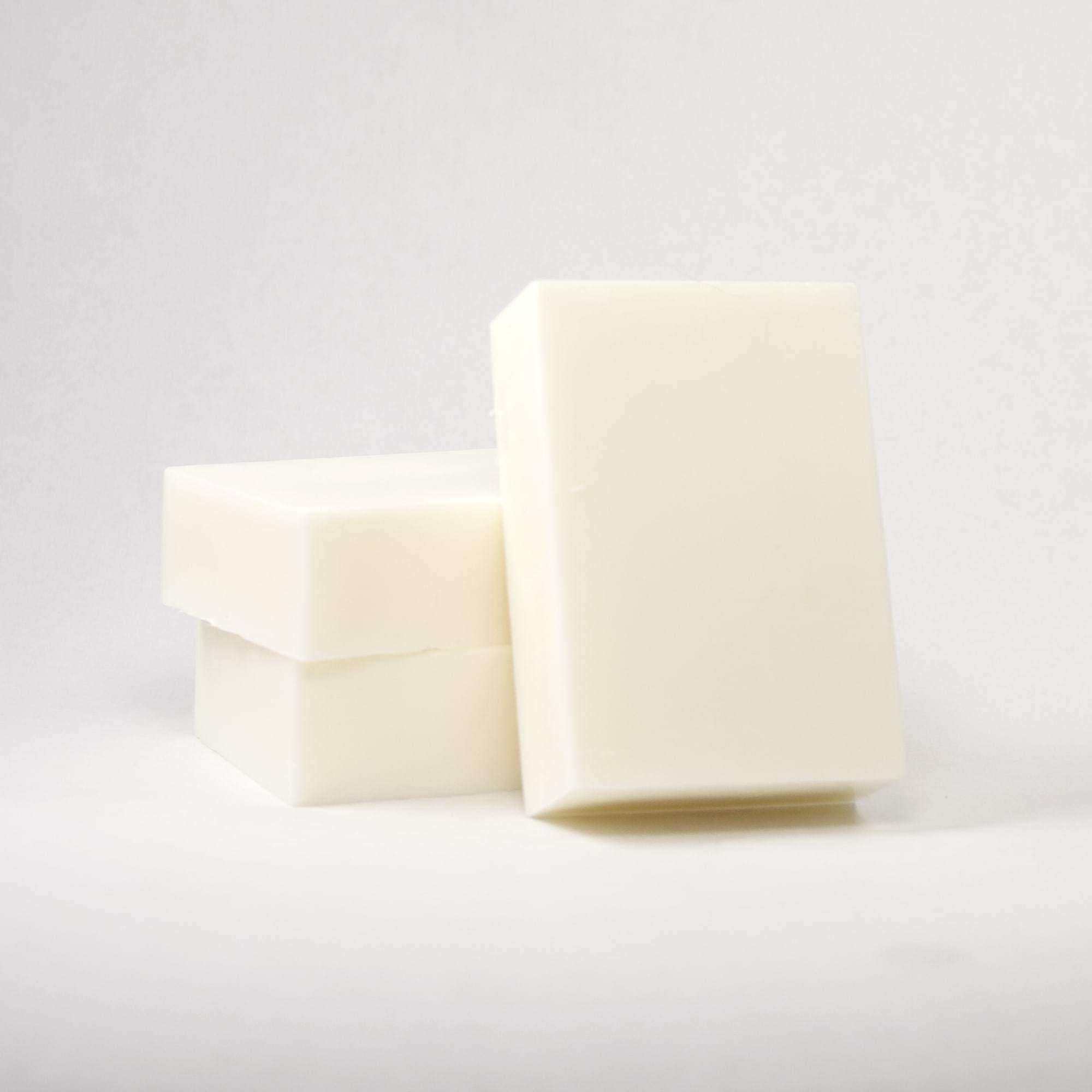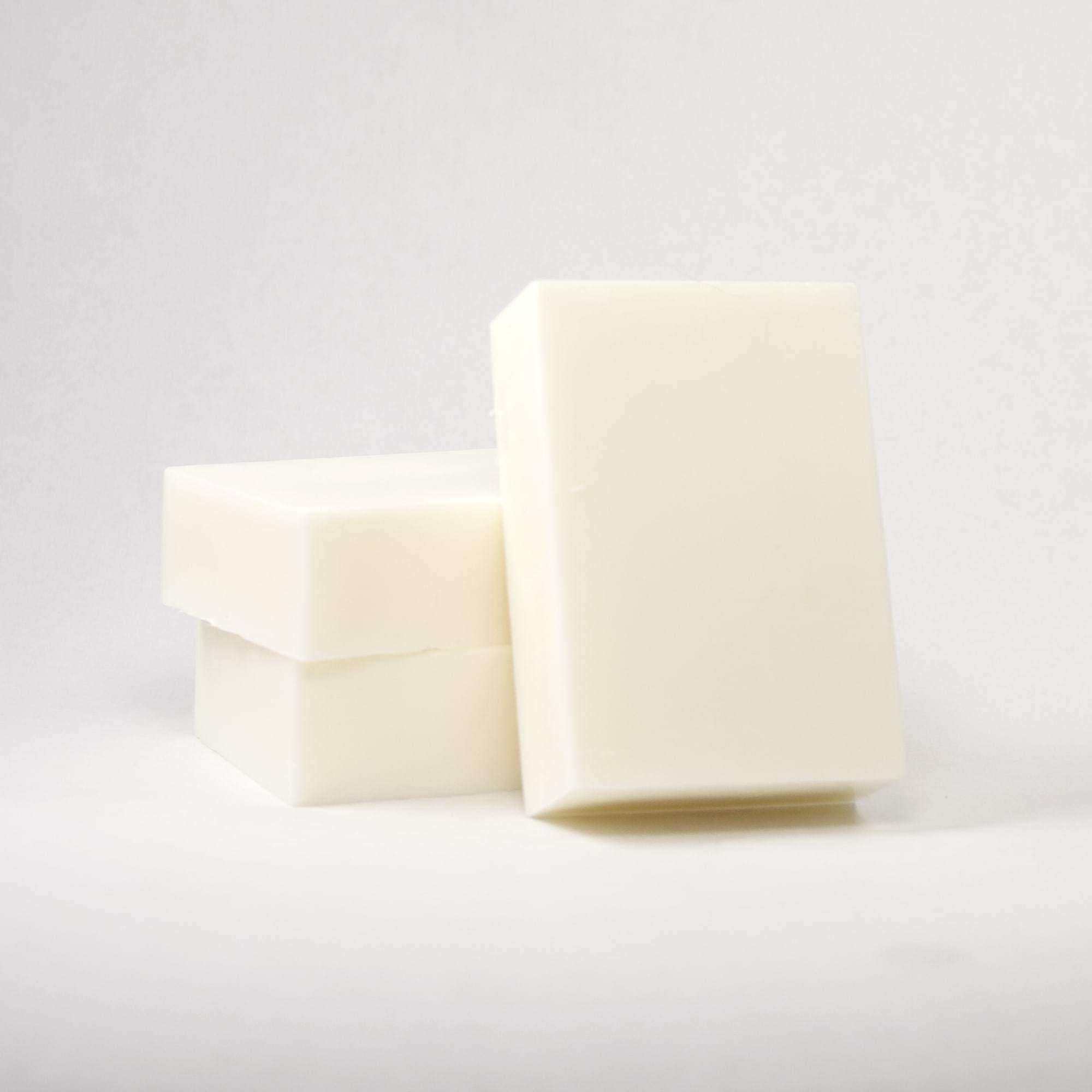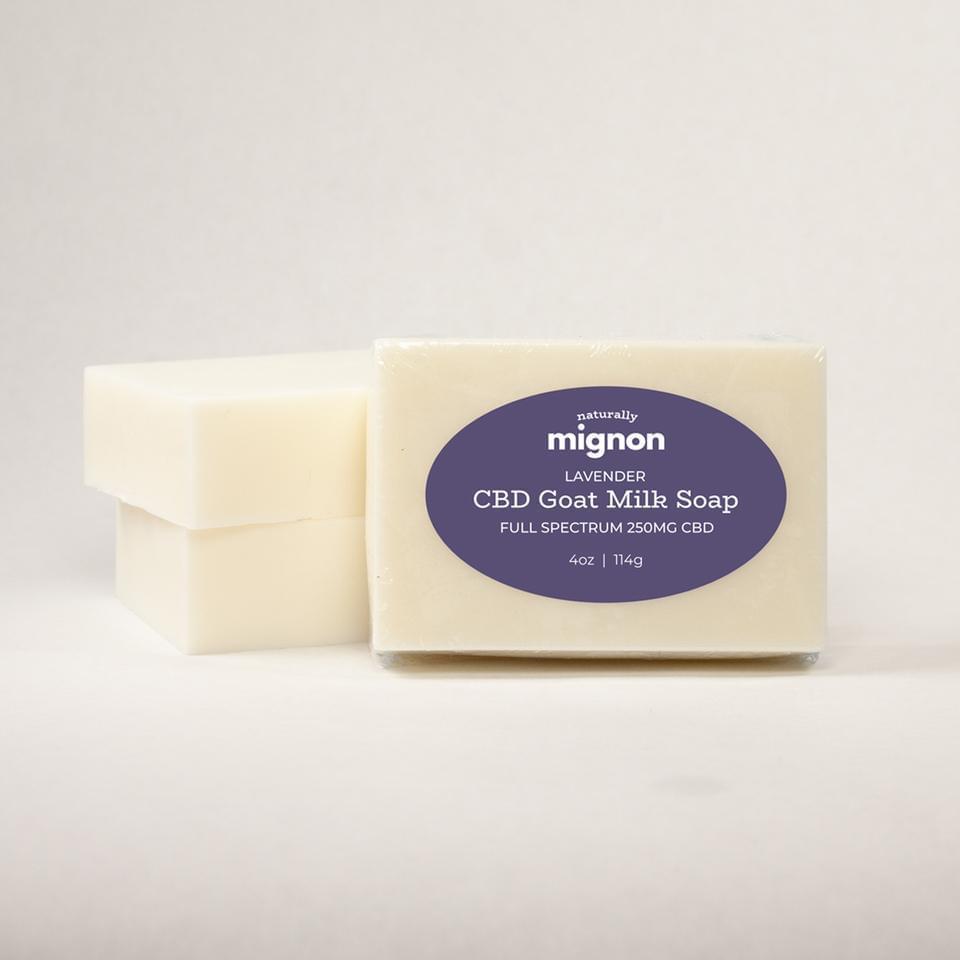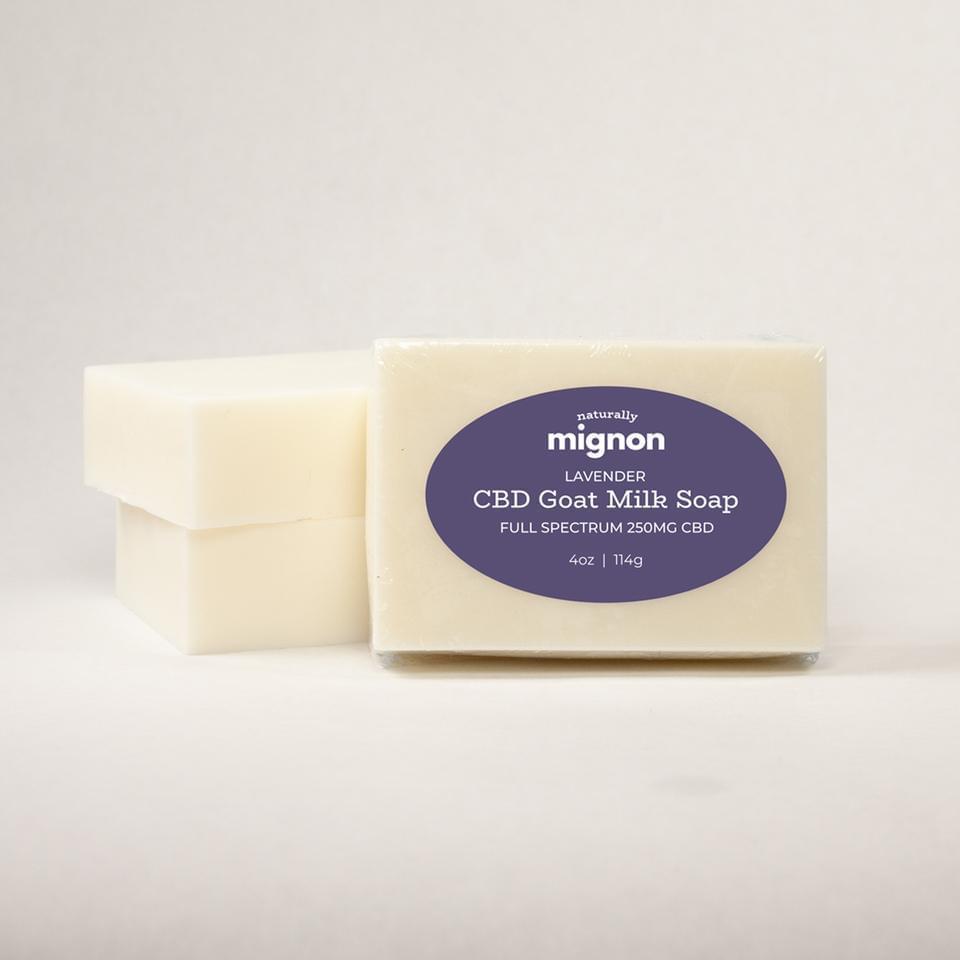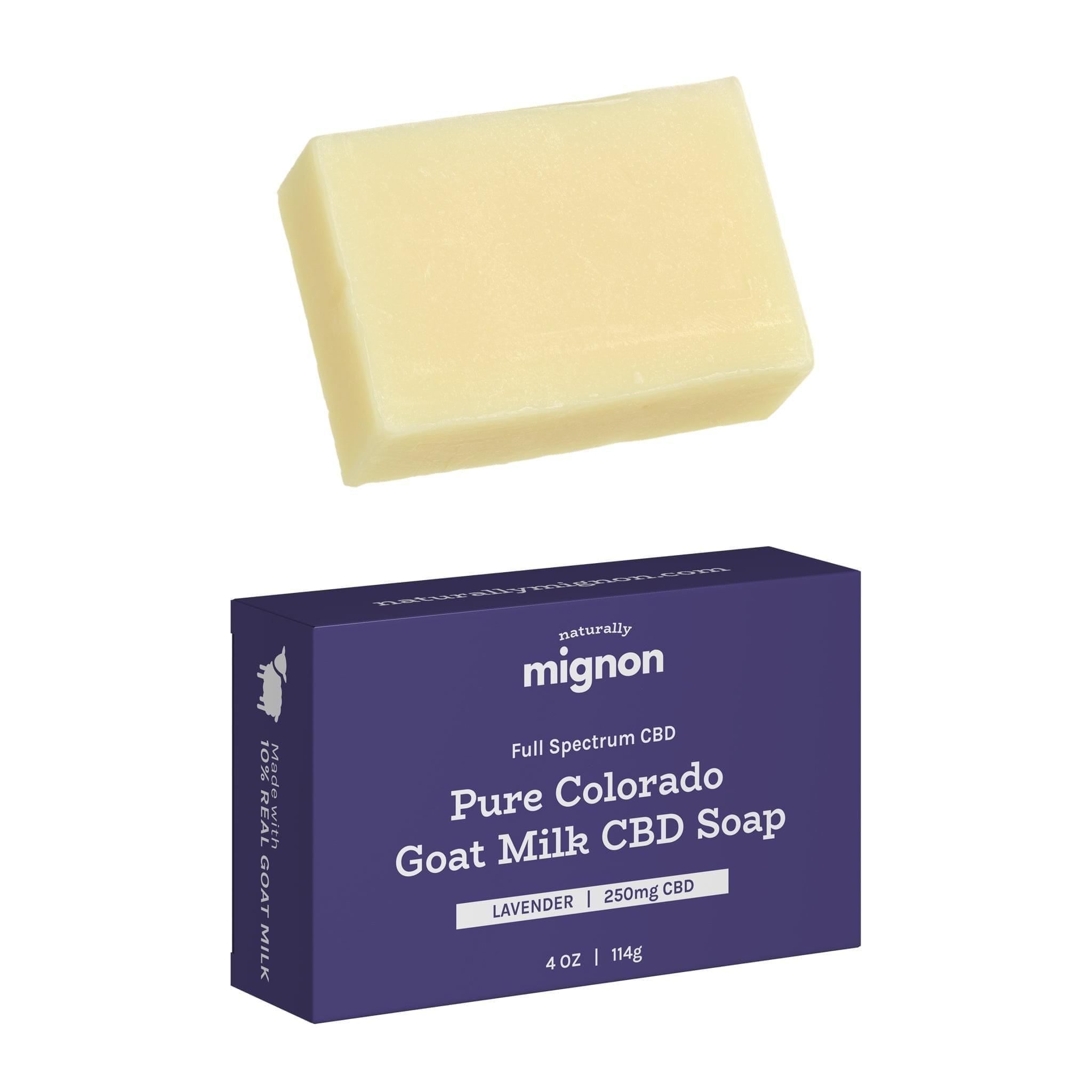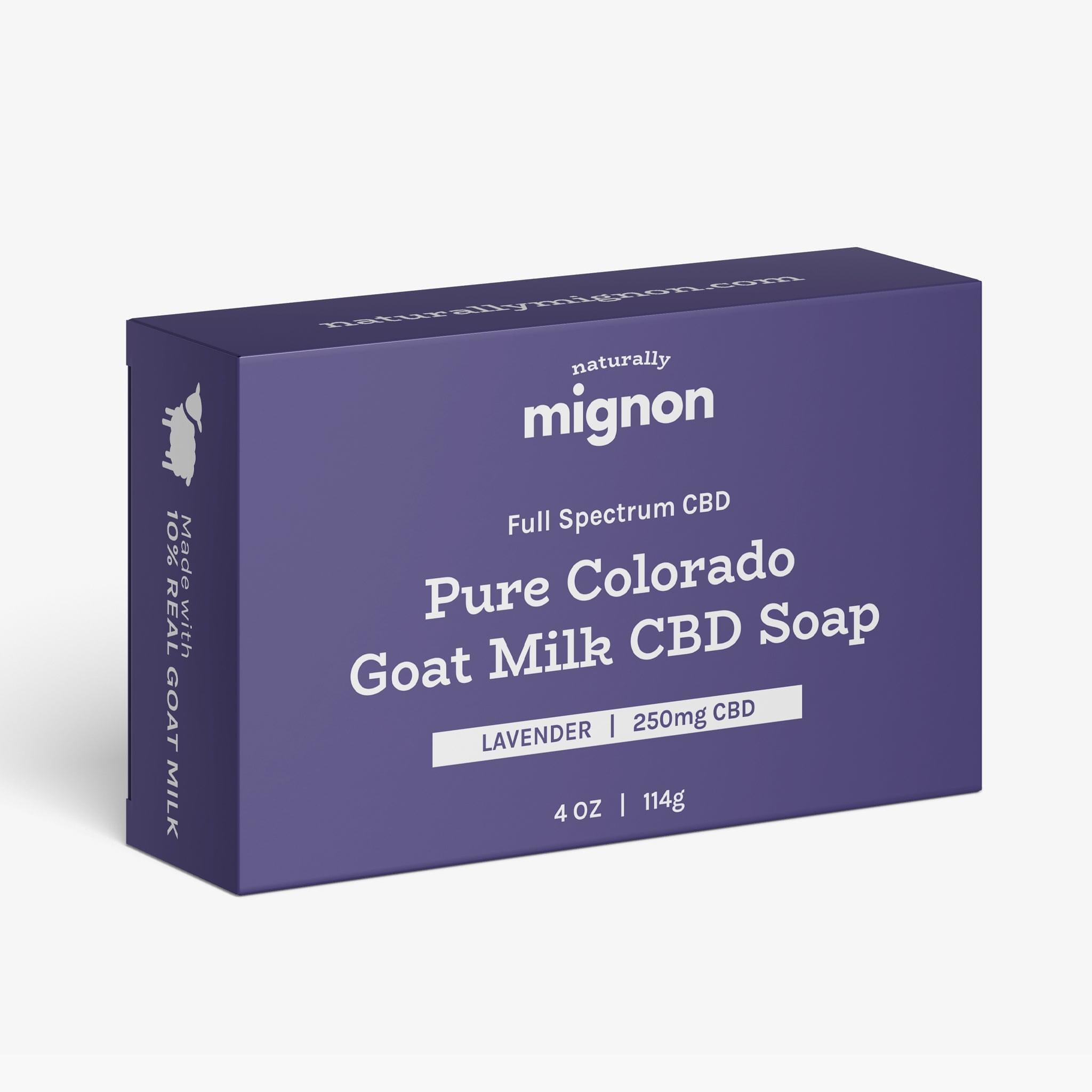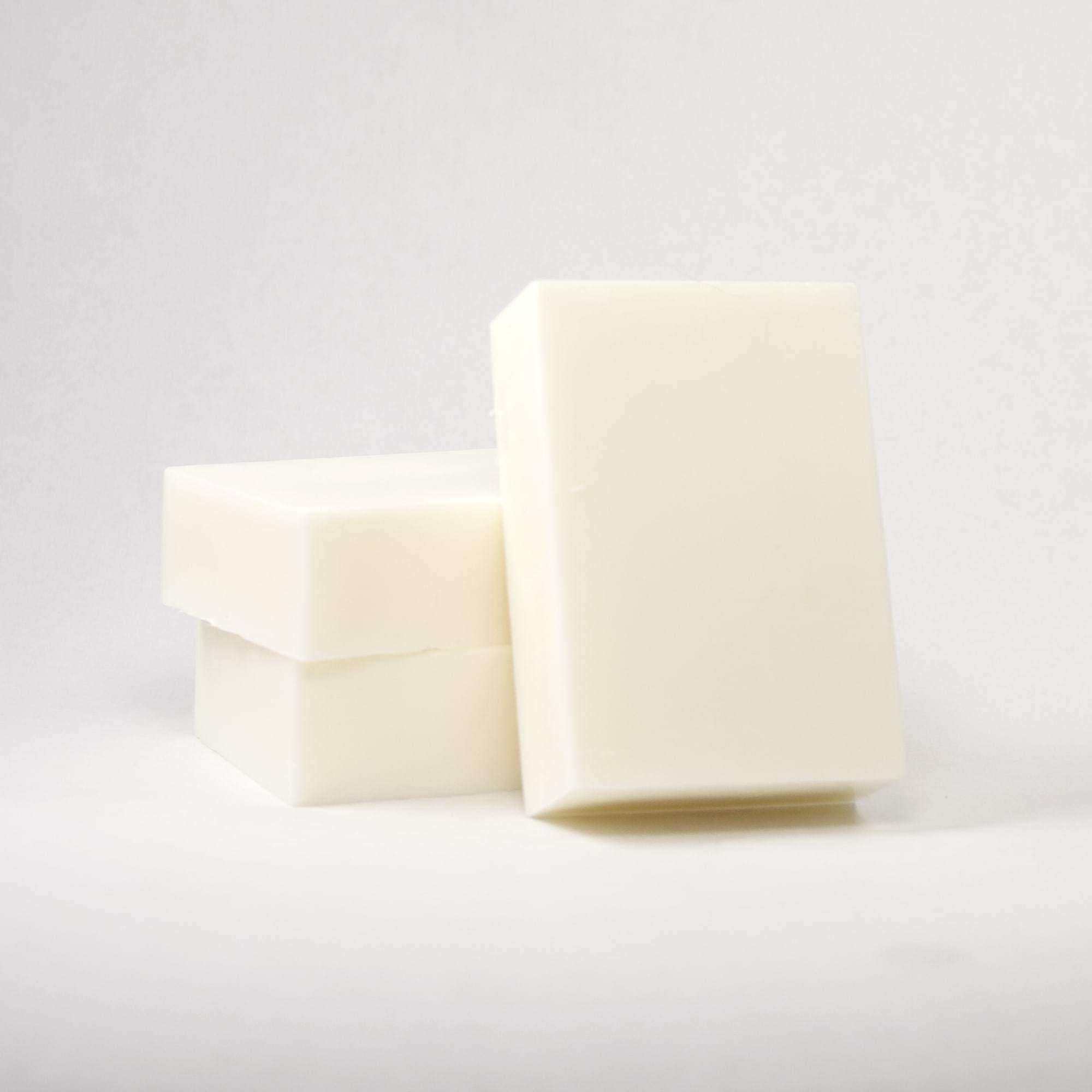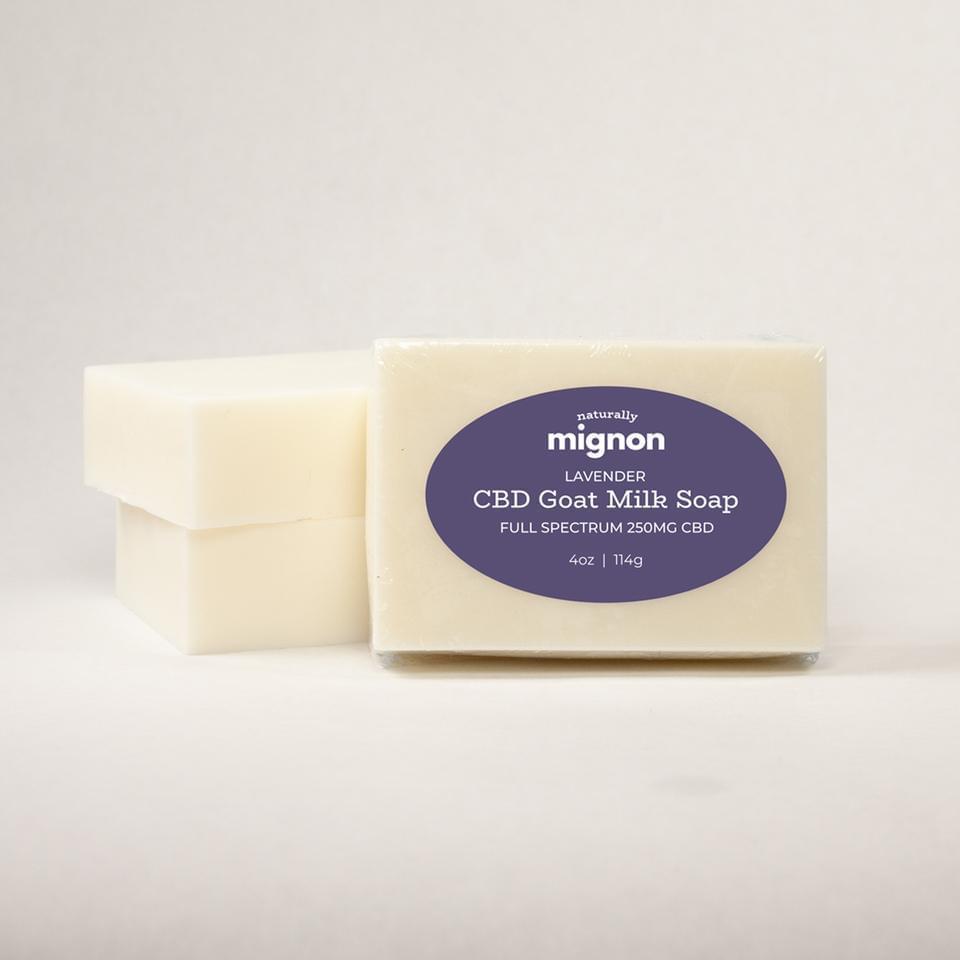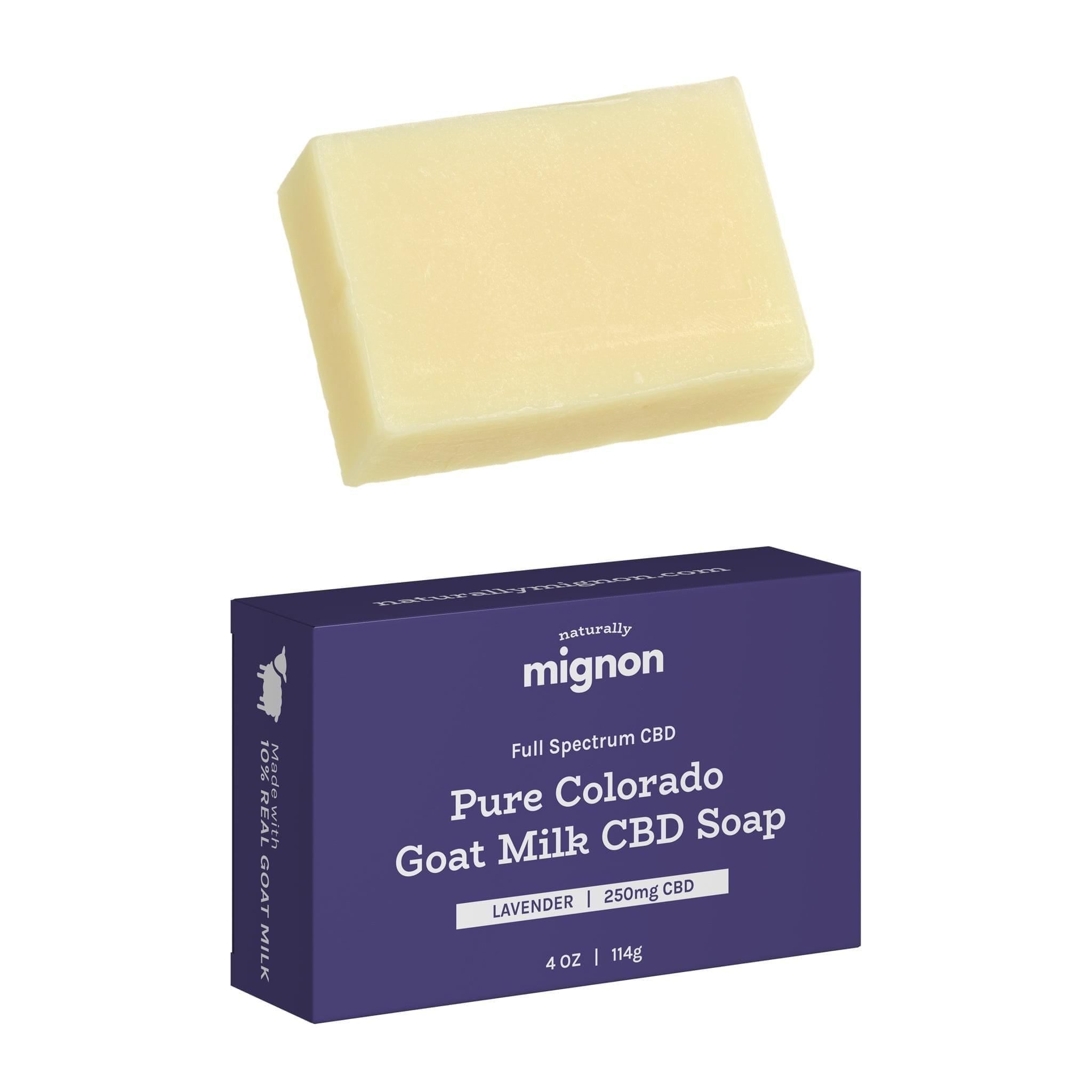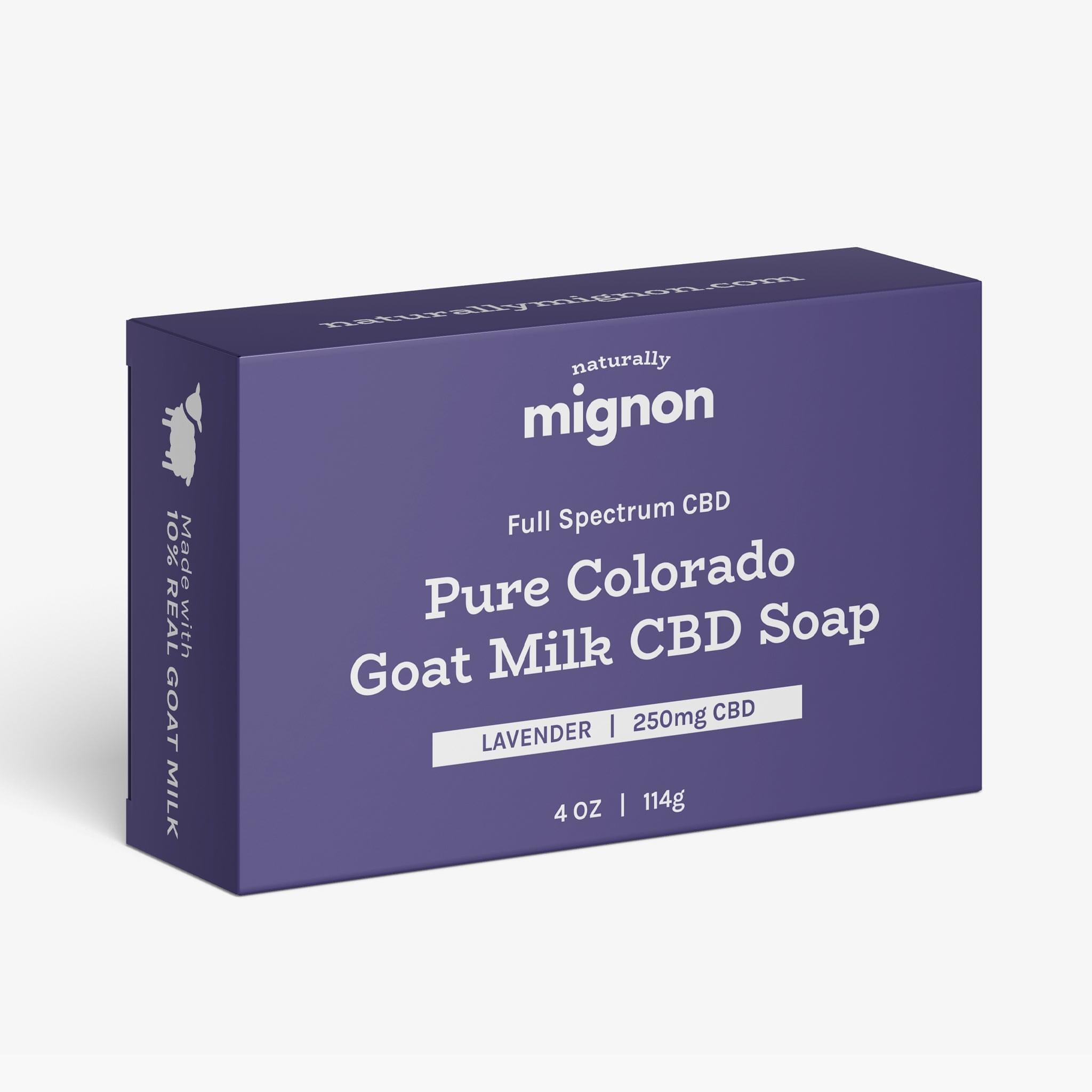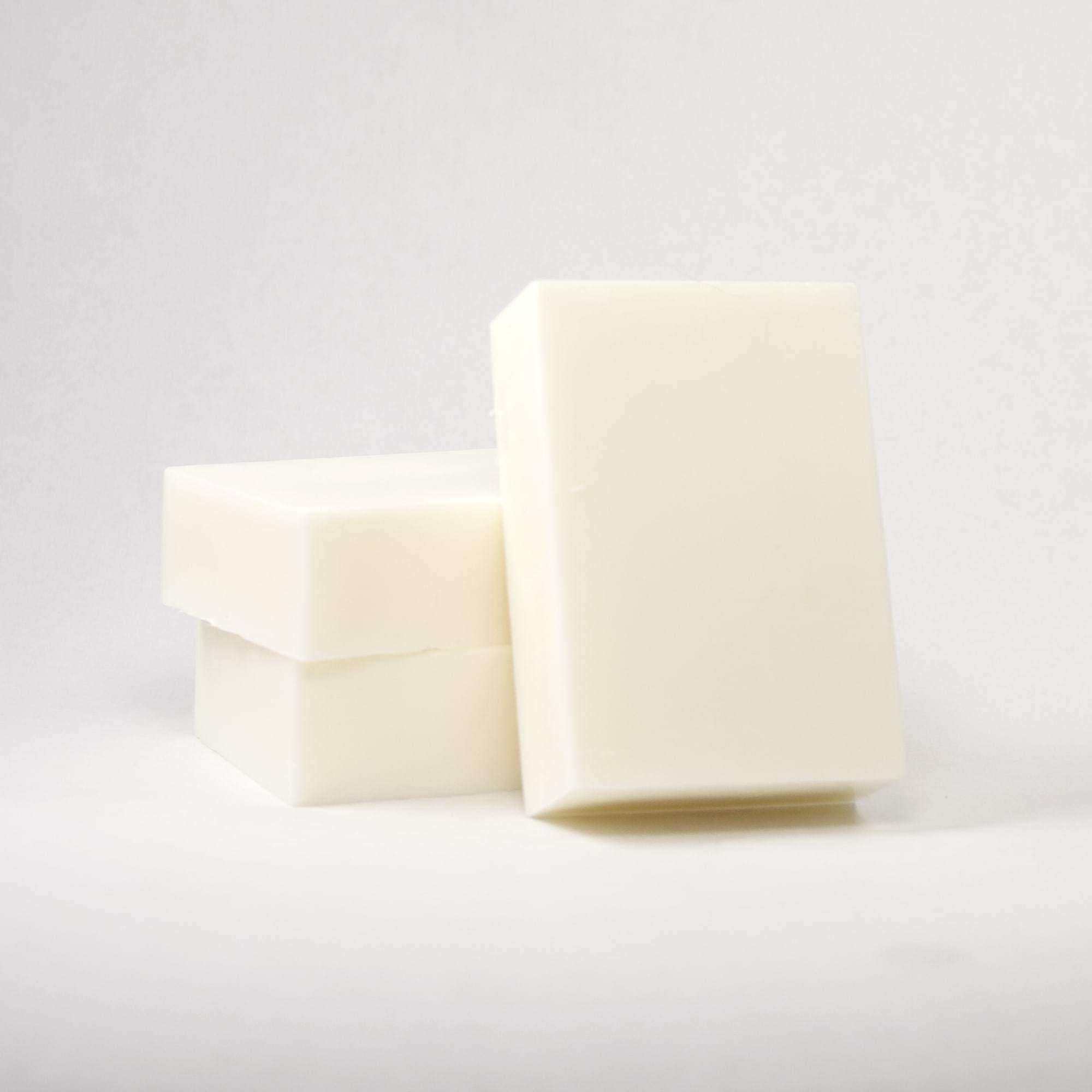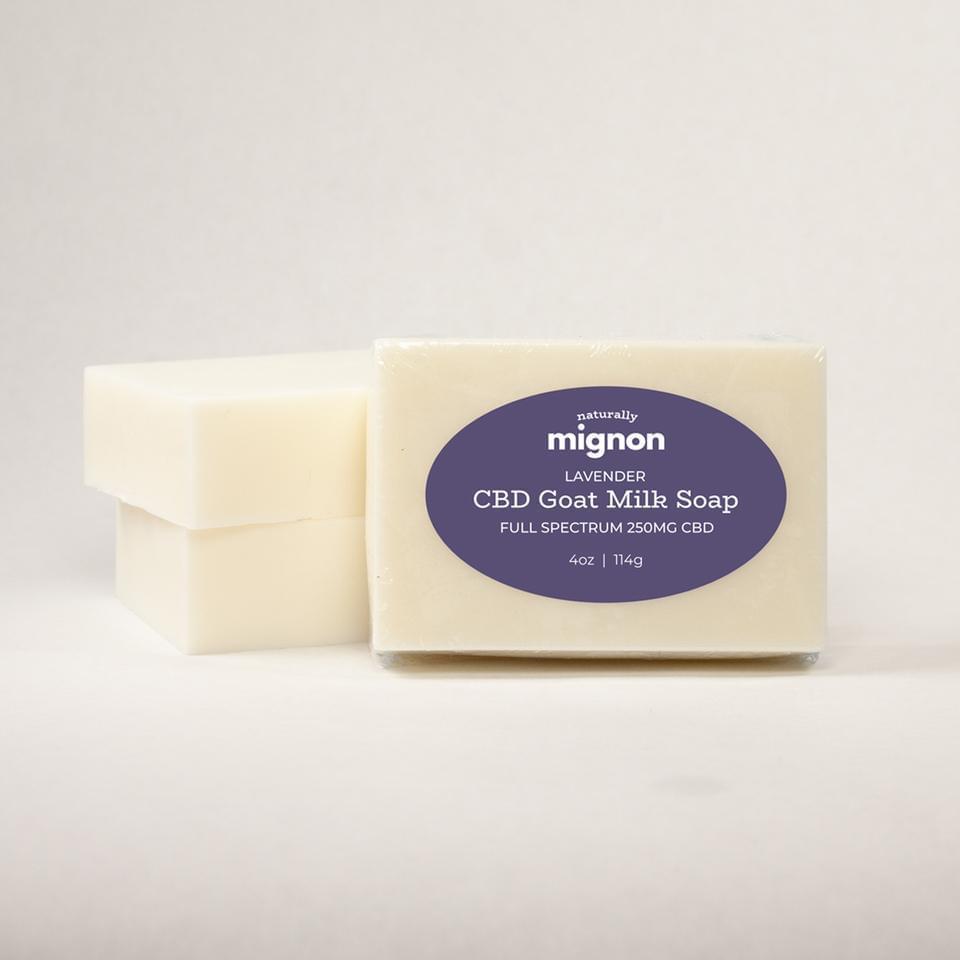 Mignon's blog
Live rosin is a cannabis concentrate known for purity, potency, and flavor. The solventless extraction process means no nasty chemicals.
Among hemp based cannabis products the question of Delta 8 vs Delta 9 vs Delta 10, "which is better?" is commonly asked.
Is CBD bad for you? The answer is not a simple yes or no. CBD offers numerous benefits, but it's essential to use it responsibly.